SOCIAL SCIENCE | Study shows Filipino millennial parents want their kids 'future-proof'
Filipino parents said it is most important for their children to be happy when they grow up.
HP Philippines recently released findings from the HP New Asian Learning Experience Study. The survey explores how the personalities of these parents impact the ways in which they define learning for their children in order to ensure they have the right skills for their future success.
The study also revealed that most Filipino parents are realists. They are aware of the potential obstacles that their children may face in the future and are willing to do whatever they could to ensure that they are prepared. They want their kids to be exposed to the world and develop skills that they could use beyond the class room and in real life.
"The study gives us insights on how learning is evolving and where our innovation could ensure these young learners thrive," said Pallasena V Viswanath, managing director of HP Philippines. "At HP, we are aligned with the parental focus on reinventing learning to create a positive impact on their children."
A future of uncertainty
In all countries surveyed, future proofing children is the greatest concern for all parents. Amid the accelerating inflation in the Philippines, 75% of Filipino parents surveyed said that they worry about the rising cost of living, while 56% are worried about job security for their kids in the future market. This is why a major sacrifice that Filipinos make for their children is finding ways for them to learn a wide range of skills. 70% of these parents, the highest among all markets surveyed, are willing to use a part of their family's income in for extra classes or activities in order to give their children an advantage over their peers.
When asked about their top priority for their child's future, the study revealed that Filipino parents only want their children to be happy and feel fulfilled. 93% even said that they like teaching their children because it's the best time to bond, rather than to control their learning.
Filipino parents want to take advantage of technology alongside traditional learning
The HP New Asian Learning Experience Study also revealed that parents believe printed materials would impact their child's learning more positively than purely digital learning.
Ultimately, they perceive a mix of both print and digital as most beneficial. Parents feel that printed materials are better used for activities related to art (61%), math (60%), and memorization (50%), whereas electronic materials better facilitate learning in music or auditory skills (60%) and art (57%).
HP, through its range of innovative printers and personal computers, such as the HP DeskJet Ink Advantage 3775 and the HP Pavilion x360, reinvents learning to ensure that students have the right tools to develop their skills and help their practical, creative, critical, and inventive learning.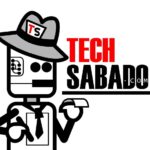 by TechSabado.com editors