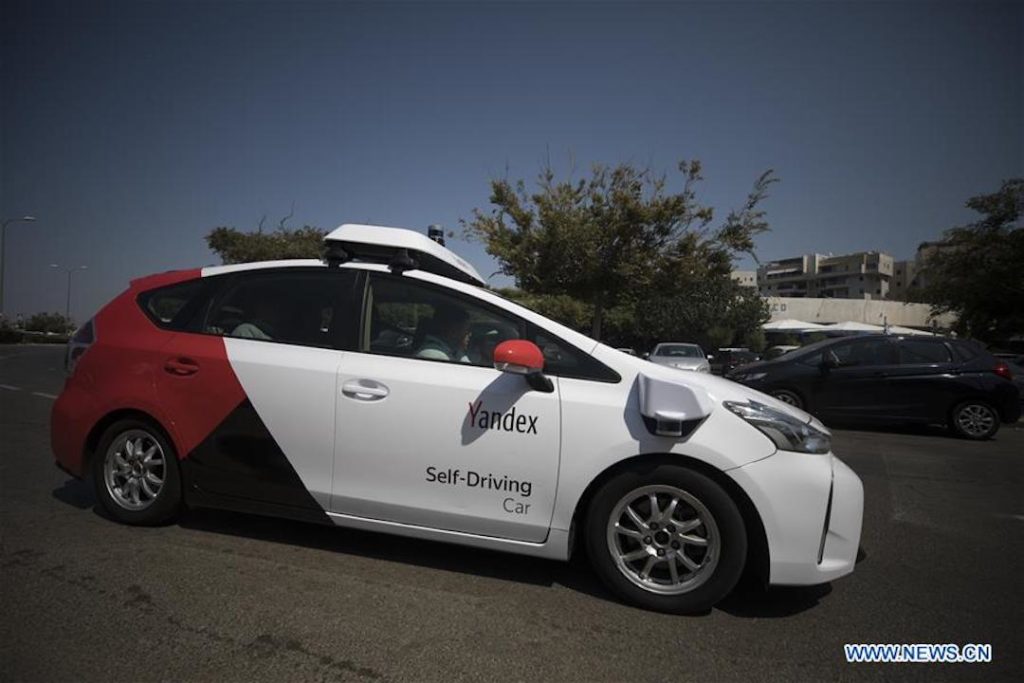 JERUSALEM — On the busy roads of the Israeli city of Tel Aviv, one can see more self-driving test cars these days made by Russia's tech company Yandex.
The self-driving prototype of Yandex uses a variety of sensors, including Lidars, specialized cameras, radars, inertial measurement units, and odometric sensors.
Inside car's trunk is the central computer that calculates all the incoming data from the sensors. Computer vision and machine learning algorithms use all the data they collect to make a 3D model of everything happening around the car.
Self-driving cars still have a safety driver in case things go wrong. According to the company, its workers almost don't interfere with the autonomous driving mode, though it didn't provide exact figures.
Currently, there is a global race to dominate the future world of autonomous transport. The leading players are multinational software corporations which join hands with auto companies to produce smart self-driving cars.
Yandex is well known in the Russian speaking world as a leading internet search engine. Tel Aviv's streets would enable the algorithm of Yandex's driverless cars to deal with narrow and crowed streets.
Artem Fokin, head of business development at Yandex self-driving cars project, said that predicting human behavior is one of the biggest challenges to the autonomous cars.
Yandex sees Israel as a place where it can hire talented high-tech workers, which is one of the reasons why the company launched in Israel its only development and research center out of Russia and Belarus, with a focus on the autonomous car project.
In Russia, since August 2018, the company has even gone further on its autonomous project.
"We have already run fully functional robot taxi service" and in two Russian towns the cars operate entirely under the autonomous mode, said Fokin.
"The taxis is without anybody behind the wheel, just safety engineer at the front passenger seat, we have already completed more than 4,000 passenger rides with those cars," Fokin told Xinhua.
Tzuf Solomon, a 29-year-old pedestrian, said that self-driving cars are an excellent thing, and it is a time saver which will allow the riders to keep on working and doing other things while the car drives itself.
One of the future dilemmas for fully autonomous cars would be that who should be responsible in case of a fatality, and how should the car be programmed to react when each choice would lead to a fatal result.
For example, the car could be in a situation where to save pedestrians lives, it would need to crash in a sudden swerve, which could lead to the death of the car's passengers.
It seems the main challenge of the highly evolving industry would be the regulations, governments, and public opinion, and it would take time for people to accept worldwide the cutting-edge technology, which leads to unknown future.
Yulia Shveyko, another employee of Yandex self-driving cars project, said that self-driving vehicles would be expanding gradually all over the world.
"Starting from smaller cities with a more predictable environment to the hectic centers of the big cities. As soon as the technology is capable of navigating in this kind of traffic conditions, it will become popular. We expect it to happen in 3-5 years," said Shveyko.