COMMUNITY | Schools help students transition to online classes
When the coronavirus disease was declared a global pandemic, Ateneo de Davao University immediately responded by preparing to hold classes online.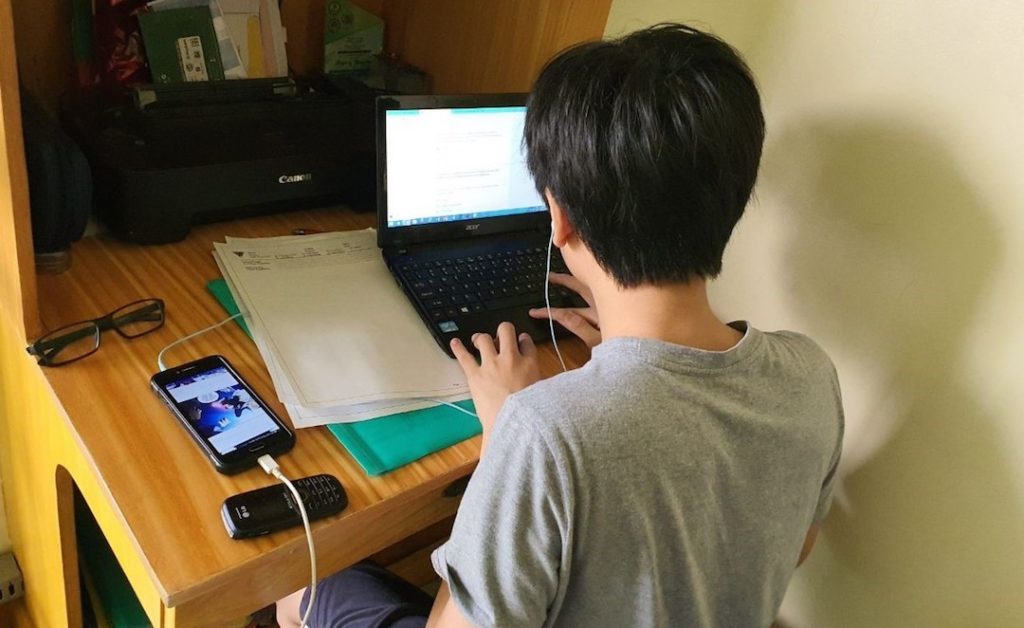 When the coronavirus disease was declared a global pandemic, Ateneo de Davao University immediately responded by preparing to hold classes online.
For several weeks, university officials, professors, and programmers met online to discuss and develop tools that would be needed by both students and teachers so that learning could continue while schools were closed. Teachers prepared instructional content in digital and video format, while student government officials helped in the dissemination of details to their schoolmates.
The university's experience since 2013 of using the digital platform as one of its learning modes also helped students and teachers readily shift to online instruction for their summer classes on April 22, following the implementation of enhanced community quarantine in the region.
The students and their teachers met via Google Classroom and Moodle, and used social media, videoconferencing, and chat apps to communicate with each other. At home, their laptops, tablets, and mobile devices were connected to a reliable internet source.
"With the Covid-19 pandemic, people have to get uased to a different way of interacting with one another. Through the internet, students have more freedom to think deeply about the learning material and do the tasks needed to accomplish their learning goals," said AdDU executive vice president Jeremy S. Eliab.
Davao Christian High School encountered the same difficulty when it had to stop its classes six weeks before the end of its academic year. Like Ateneo, DCHS had also planned ahead.
Teachers were trained on the use of Google Classroom, and accounts for students were set up. The school had also been using the Dynamic Learning Program, where students answer questions on worksheets based on discussed lessons, helping them continue their classes even with minimal teacher intervention.
"Our online classes are far from perfect but I am very much encouraged with the discipline, hard work, and understanding our students and teachers have shown. The parents have also been very helpful in supporting the kids' learning from home," said Desi Dario Magnaye, junior high school principal of DCHS V. Mapa Campus.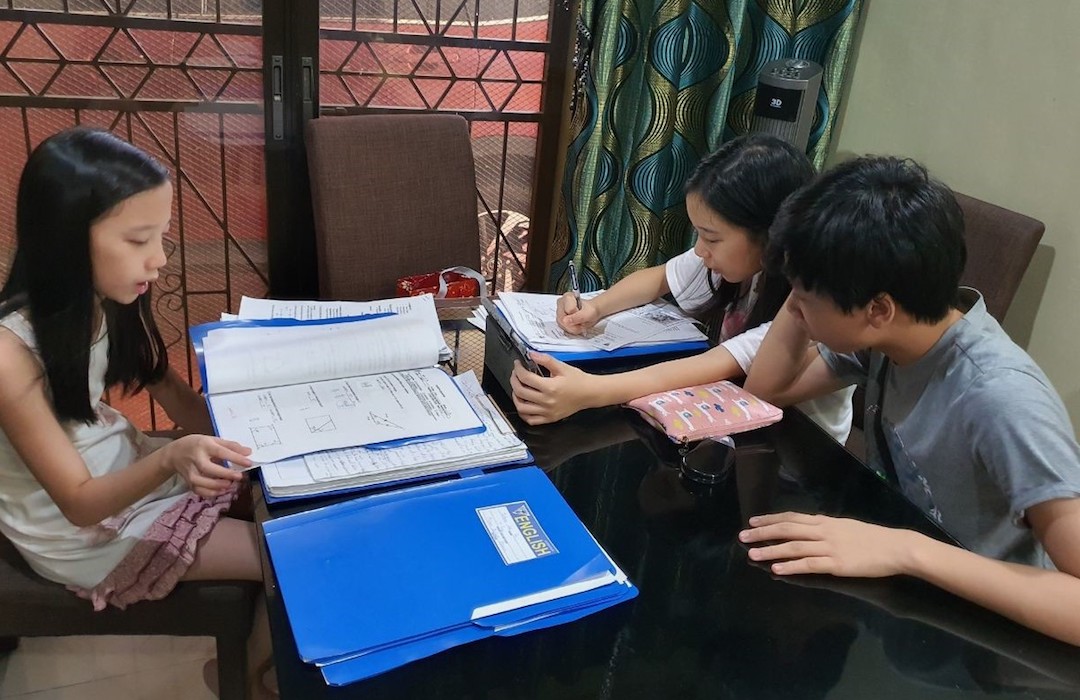 To further support learning, AdDU provided their students and teachers with PLDT Home Prepaid Wi-Fi units, which could help them connect online and ensure uninterrupted learning. Ateneo also distributed 155 tablets and digital pencils to its scholars and financially challenged students.
With classes being accessed at home, studying has become easier for their children, according to Dr. Francis Ho and Phany Castillo-Ho. Their brood of three is all enrolled at DCHS.
Despite the lockdown, the couple remain busy at work, with Dr. Ho specializing in internal medicine and endocrinology and his wife running a hospice, palliative care and nursing home, and a small hotel. The hotel is being rented by a private firm as housing for its employees during the ECQ.
While the couple oversee the homeschooling of their children, they appreciate online learning. "Becoming our kids' teachers and making sure they accomplish schoolwork on time and correctly could be quite a challenge. We have to relearn lessons we took more than 30 years ago. But it's an opportunity to be more involved in their daily lives," said Dr. Ho.
"The children are frustrated that they're not allowed to leave the house and don't have regular interactions with their classmates and teachers, but being able to spend more time together as a family helps," added Ms Ho.
In a statement, AdDU president Fr. Joel E. Tabora SJ said staying at home was an opportunity for genuine academic growth. "In a dialogue with our students, in collaboration with the Commission on Higher Education and the Department of Education, we firmly believe that if we must stay at home to help preserve life, we must use the time at home productively," Tabora said.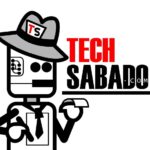 by TechSabado.com editors