SOCIAL MEDIA | Decoding Filipino gamers on Twitter
Filipino gamers go to Twitter to actively discuss their favorite titles and the latest news in the industry.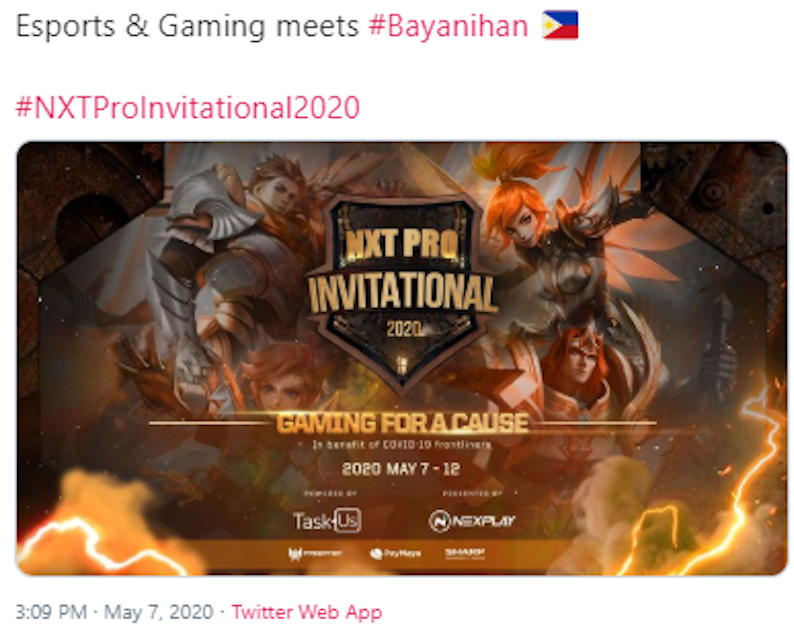 With people confined in their homes, gaming is one of the easy ways to get a daily dose of entertainment. As the go-to platform for #WhatsHappening around the world, gamers go to Twitter to actively discuss their favorite titles and the latest news in the industry. APAC is the hotspot as the conversations are steadily increasing, hitting 55% growth in APAC and 112% in the Philippines for H1 (2020 vs. 2019). With over 1 billion Tweets gathered in the first half of 2020, the Philippines ranks 10th as the country that has Tweeted the most about gaming so far this year.
Video games allow people to go on adventures beyond reality, and its variety of genres as well as the portability of consoles and mobile apps enable people from all ages to enjoy gaming. Not to mention, the rise of eSports and its million-dollar prize pool contributes to gaming's growing popularity in capturing more global and local gaming audiences.
From gaming need states to preferred genres, here are 5 insights to know about Filipino gamers on Twitter:
Video games for leisure
In a period where outdoor activities are halted, gaming serves as an outlet for people to utilize the additional influx of time at home. In fact, 6 out of 10 of Filipino Twitter users said that they played video games to pass the time. More importantly, they also saw gaming as a way to find normalcy or a temporary escape from reality as the pandemic drastically changed the way people live. Among top gaming titles, Filipinos talked the most about Animal Crossing: New Horizons, PUBG, DotA 2, Adopt Me, and Final Fantasy during the first half of 2020. They played these games to unwind or feel excitement and thrill out of their rather mundane routine.
Socialize through gaming
Gaming could also be an interactive way to socialize and bring people together. Filipinos on Twitter used games to create a virtual hangout spot, events venue, or to just simply collaborate with friends through quests and in-game adventures. They look for games that allow them to interact with other players such as online, social network, or multiplayer games. In April 2020, 38% of Filipino Twitter users shared that they played social games to keep in touch with their friends and family. For example, this player staged a wedding event in Animal Crossing!
Filipinos try a variety of genres
The gaming world is huge, and the catalog of which device and genre to choose from is virtually endless. With lots of time to spare in their hands, Filipinos show their enthusiasm in exploring a variety of genres and to find which suits their gaming style and preferences.
Apart from social or multiplayer games; Adventure and action (33%) are the second top genres that Filipinos like to dive into. Interestingly, male Filipino gamers are heavily invested on playing eSports. 41% of them claimed that playing video games is their long-time hobby, while 30% of Filipino GenZ also shared the same sentiment. Local eSports teams were also creating buzz among people. Some teams even channeled their passion for gaming to help people through tournaments for a cause.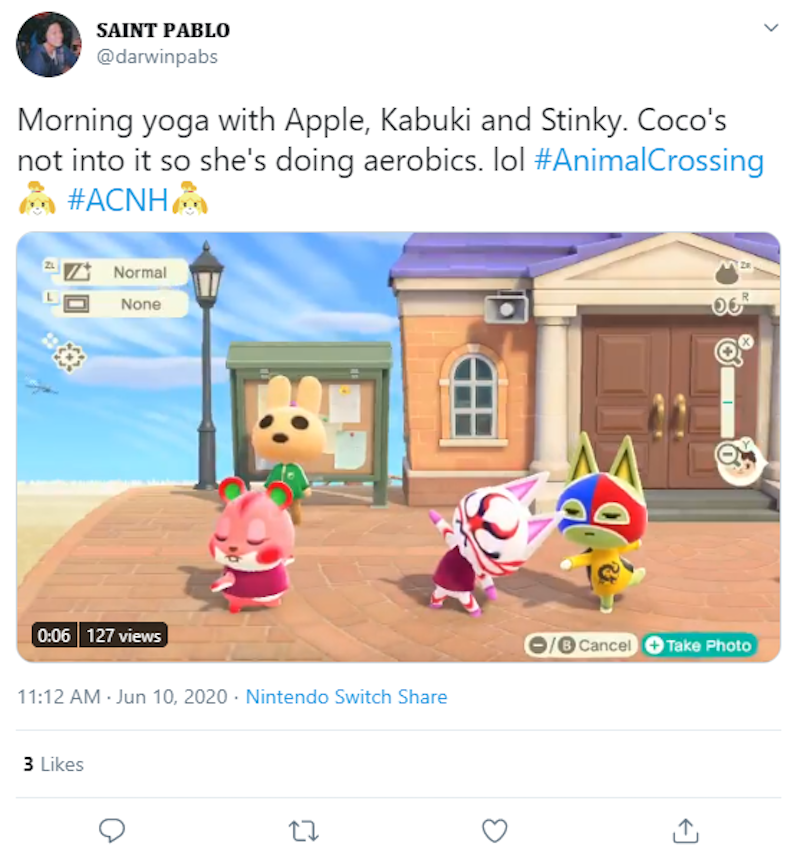 GenZ and Millennials like social games
With schools and offices temporarily closed, it seems that Filipino GenZ and Millennials truly miss social interactions with their friends and peers. In Southeast Asia, games with a social aspect are in high demand among people under 18 and up to 34 years old. Locally, 47% of Filipino GenZ gamers played social or multiplayer games in April 2020. This is followed by adventure or action games (37%), and role-playing games (29%). The Millennials, on the other hand, share the same preference in genre but with the addition or casual games such as puzzles or any game that does not require much time or strategies.
Adults prefer puzzles and adventure games
When you hear the word video games, younger demographics always come into mind. But with the deep-rooted history of games such as from pinball to Atari consoles, adults are also surefire gaming aficionados.
Gaming also provides amusement for adults during the lockdown. In fact, Filipino Twitter users from ages 55 and above shared that they play video games to pass the time (25%) and have fun things to do (19%), though they are not much keen on trying new and advanced games and mostly stick to casual games (20%) and try a bit of adventure and action (11%).
"Gaming industry and its conversation growth are gaining momentum over the past few years, and it further amplified because lockdown made people resort to video games to meet their need states such as in socialising, normalising and idling," said Martyn U'ren, head of research at Twitter, APAC & MENA.
"Gaming is also ever-evolving. Back then we used to have these bulky gaming sets, but nowadays we could play games on our phones. With new titles, consoles, upgrades, and trends coming around; we expect the industry and conversations around it will continue to grow for years to come," he added.
How to engage the gaming audience on Twitter
The gaming community is geographically and culturally diverse, but what unites them are conversations and their passion for gaming. In APAC, 94% of gamers use Twitter weekly or more often; while 62% of gamers are on Twitter constantly or multiple times a day.
Twitter is a valuable platform for brands to communicate with this thriving community and know what excites them. Here are some tips on how gaming brands could launch campaigns and connect with gamers on Twitter:
● Speak their language – there are plenty of video game terminologies that oftentimes only fellow gamers could relate. Be part of the conversation and incorporate the language of video games into your messaging.
● Share content – 91% Twitter users want to see more from gaming brands. Be active and share content that resonates with your audience.
● Spark a conversation – 92% of the Twitter APAC gaming audience have taken an action on Twitter. You are a Tweet away from tapping the community, so make a move and start a buzzworthy conversation.
● Know your audience – Use Twitter to get insights about your audience and competitors. Take note of what is being talked about and learn on how you could strategically jump in and be relevant on the sphere.
It's amazing to see how gaming could provide more than just entertainment, but also create communities through shared gameplay and interactions on Twitter. What are the video games you have played so far? Tweet it out and tag us at @TwitterPhilippines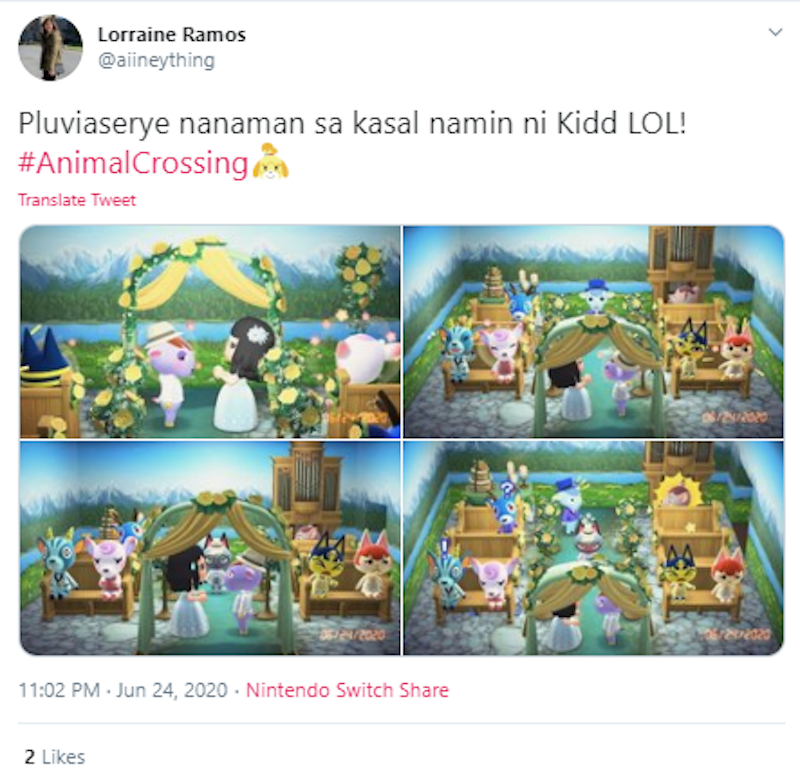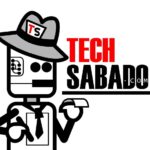 by TechSabado.com editors