BUSINESS TECH | PLDT Global teams up with rural bank for OFW loans
OFWs can now shop for financial products and services that are available from the New Rural Bank of San Leonardo (NRBSL) through the Free Bee mobile app.
Overseas Filipino workers who have gone back home as well as those still abroad but nearing retirement can now get help in looking for the right savings or investment product and the right institution to bank with. They can access these services through the partnership of PLDT Global Corporation (PGC) and the New Rural Bank of San Leonardo (NRBSL).
Under this partnership, OFWs can shop for financial products and services that are available from NRBSL through the Free Bee mobile app. These include time deposits and various loan packages that are specifically designed for farmers, overseas Filipinos, small and medium enterprises, among others.
"We hope that we can help our fellow Filipinos look for a fresh start as they cope with the effects of the pandemic, particularly on their economic situation," said Albert V. Villa-Real, chief commercial officer at PLDT Global. "Through this partnership, we hope to bring NRSBL's financial services closer to our customers through Free Bee on their smartphones."
Powered by PLDT Global, Free Bee is an award-winning mobile application that enables longer, ad-free calls to key migrant destinations such as the United States of America, Canada, India, and South Korea, at affordable rates. These premium, reliable, and affordable call plans are tailored to suit the needs of Filipinos with families living or working abroad and help them maintain strong family ties.
Launched in 2017, Free Bee has also partnered with other companies and organizations all over the world to provide services such as Smart, TNT, and Sun load top ups, online bills payment, application for insurance and loan products, and lifestyle guides for Filipinos overseas.
With over 24 banks in Nueva Ecija, Pampanga, Tarlac, Bulacan, Aurora, and Metro Manila, multi-awarded NRBSL helps Filipino migrants pursue a re-integrative perspective towards entrepreneurship and bring home expertise they acquired in host countries to operate their own local enterprises.
"For over 26 years, NRBSL has advocated the development of local economies through collaboration work with different pillars, including the overseas Filipino sector. Our bank provides financial options to migrant workers and their relatives through various modes of credit, deposits and investment instruments," said Abundio D. Quililan, Jr., president and chief executive at NRBSL. "With the help of Free Bee, we can achieve a wider multiplier effect by making Filipinos abroad become aware of these choices and be one step closer to their goal of one day enjoying financial freedom."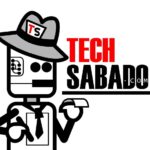 by TechSabado.com editors