COMMUNITY | Smart releases free-to-download storytelling, gardening, disaster preparedness videos for teachers' virtual classes needs
Smart has released video resources suitable for teachers' virtual classes needs, all aligned with the Most Essential Learning Competencies (MELC) of the Department of Education (DepEd).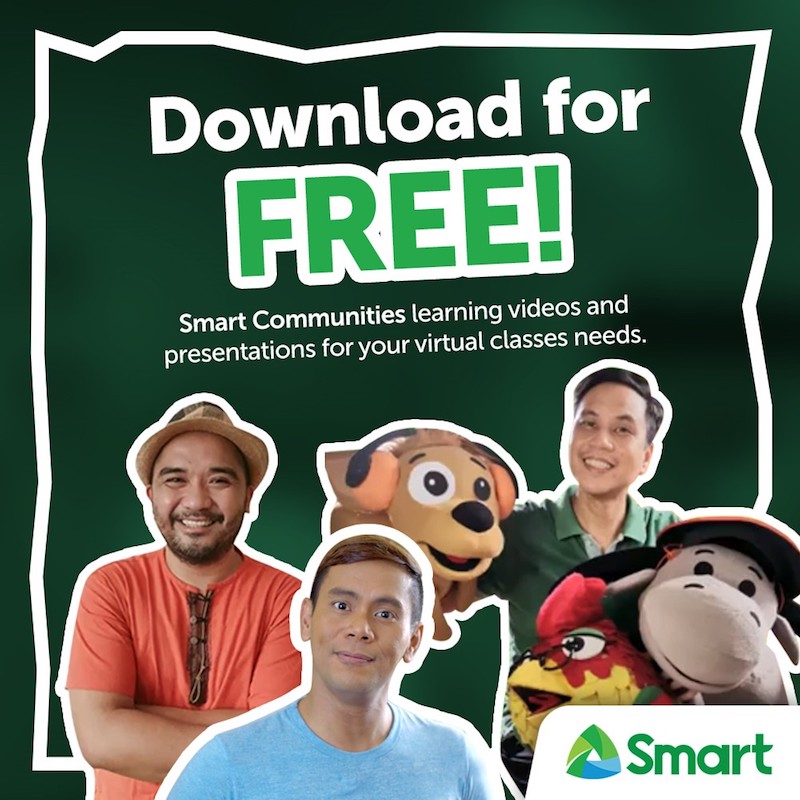 To help ensure continuous learning in education's new normal, PLDT wireless unit Smart Communications, Inc. (Smart) has released video resources suitable for teachers' virtual classes needs, all aligned with the Most Essential Learning Competencies (MELC) of the Department of Education (DepEd).
Supplementary teaching materials include the LearnSmart e-Storytelling series, Maging Laging Handa disaster-readiness videos, and the gardening web series Kalye Mabunga.
Bringing the magic of stories into people's home through technology
In partnership with DepEd, the LearnSmart e-Storytelling Series was initially released in May 2020 on the Smart Communities Facebook page. Main storyteller Rey Bufi is the founder of The Storytelling Project, Smart's partner organization that has been sharing the love and joy of reading with kids in remote communities.
For its re-release as supplemental learning materials for virtual classes, all 31 e-Storytelling episodes were enhanced to include Filipino sign language translation. Each story, which aims to teach kids about their own uniqueness, and important values such as acceptance, inclusivity, courage and obedience, concludes with an in-depth analysis by a child psychologist.
Content are mostly in the mother tongue, as studies show that this facilitates better understanding and enhances the learning experience. This is all in keeping with Smart's goal of providing original homegrown content in local languages to local communities.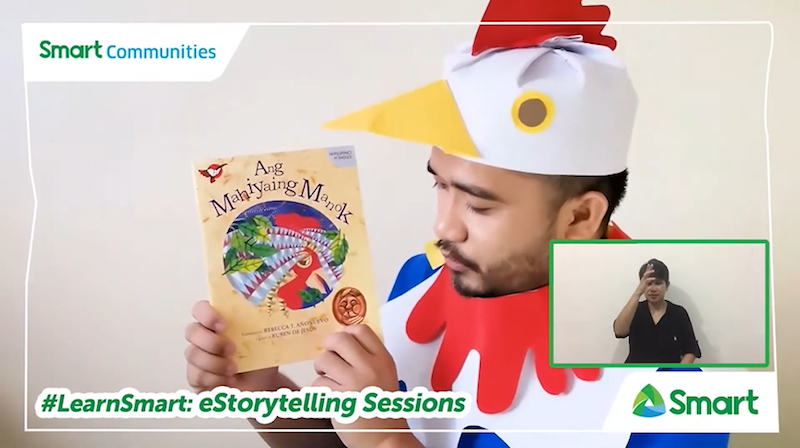 Promoting a culture of preparedness to children
Maging Laging Handa supports DepEd's initiative to integrate disaster risk reduction in the education curriculum. The video series covers precautionary measures and safety tips for various calamities such as typhoons, floods, tsunamis, storm surges, earthquakes, and landslides.
Reviewed and approved by the Philippine Atmospheric, Geophysical and Astronomical Services Administration (PAGASA), Philippine Institute of Volcanology and Seismology, and the Mines and Geosciences Bureau of the Department of Environment and Natural Resources, materials include a DepEd co-developed teacher's guide on how these videos can be integrated into curriculum.
Maging Laging Handa features Tonipet Gabba as online instructor; three puppets namely Inay Lena, a mother hen; Brownie, a dog; and Kali, a carabao; and all-original Tagalog songs aimed at making the learning journey richer and more exciting. Episodes simplify disaster-related concepts like the typhoon signals, rainfall warning signals, and the differences between a storm surge and a tsunami.
Raising awareness on food security
To educate children early about the basics of food security, Smart and the Department of Agriculture – Agricultural Training Institute (DA-ATI) produced a web series called Kalye Mabunga. This is in support of the government's ongoing Plant, Plant, Plant campaign that encourages people to attain food security at the household level by making available healthy, nutritious food in their own homes.
Each 10-minute episode tackles topics such as choosing which vegetable, fruit, and herbs can be planted in an urban setting, as well as tips on garden maintenance and proper habits. Episodes on making gardening supplies out of recycled materials, as well as using plants for art projects, aim to encourage children to get interested in plants.
Upholding quality education for sustainable development
The release of these videos on YouTube follows DepEd's recent announcement that resource materials under the Smart-backed CVIF-Dynamic Learning Program (CVIF-DLP) developed by the Central Visayan Institute Foundation (CVIF) can now be downloaded for free from DepEd Commons. Just visit www.commons.deped.gov.ph and go to the Spotlight folder. After clicking on the CVIF-Dynamic Learning Program folder, just select the grade level and subject for junior or senior high school, then download the needed files. The DepEd portal, as well as www.dlp.ph, can be accessed by Smart, Sun, and TNT subscribers even without data load.
Supported by Smart and PLDT-Smart Foundation (PSF) for over a decade, CVIF-DLP is one of only three supplemental learning materials being endorsed by the DepEd for this school year.
Along with other subsidiaries of parent company PLDT, Smart recognizes quality education as a foundation in improving people's lives and obtaining sustainable development. In support of the United Nations Sustainable Development Goals (UNSDG), particularly SDG #4: Quality Education, education continues to be a flagship CSR program throughout PLDT Group, with a strong emphasis on digital literacy.
Click on these links to access and download Smart's learning resources for free on YouTube: bit.ly/KalyeMabunga, bit.ly/eStorytellingSessions, bit.ly/MagingLagingHanda.
visit facebook.com/SmartCommunities for more information on Smart's corporate social responsibility advocacies.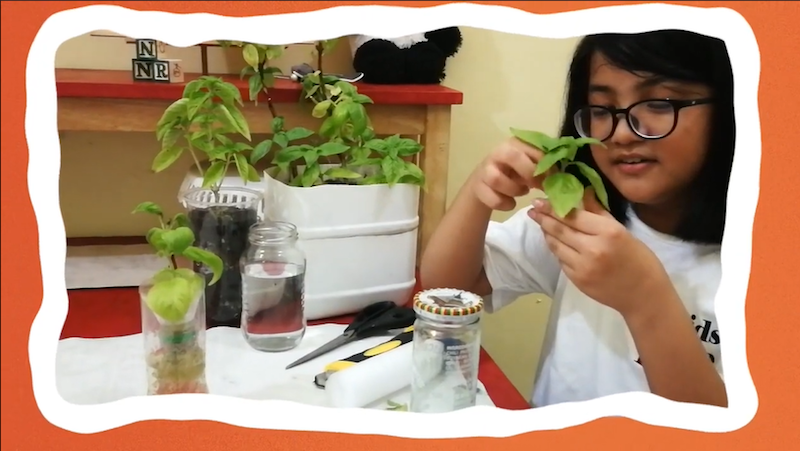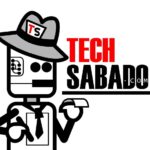 by TechSabado.com editors