TELECOM | PLDT links Catanduanes to fiber optic grid
PLDT fires up its fiber optic link to Catanduanes island, ensuring service resiliency in one of the country's most typhoon-stricken provinces.
The Philippines' largest integrated telecommunications company PLDT fires up its fiber optic link to Catanduanes island, ensuring service resiliency in one of the country's most typhoon-stricken provinces. PLDT's latest network upgrade comes on the heels of its wireless unit Smart's quick restoration of telco services in Catanduanes, the first telco firm to do so, after super typhoon Rolly (international name: Goni) disrupted communications there earlier this month.
"We fired up our submarine fiber optic cable which was recently installed in Catanduanes. As you know, Catanduanes was hardly hit by the typhoons and most of our network facilities are down. We were the first to restore our service but it's not enough," said Arvin Siena, PLDT vice president and head of Technology Strategy and Transformation Office, during the virtual Wallace Business Forum on Infrastructure Transformation of the Telecom Industry. "Our ongoing rollout of submarine fiber optic cable was very timely as it was completed during this time and we were able to fire up its capacity to restore more areas in Catanduanes. In other island provinces we want to make sure fiber optic infrastructure is put in place. We want to make it more resilient so when opportunities such as cloud infrastructure, data centers and BPOs come in, this will stand the calamities frequently visiting us."
Siena added that PLDT is also laying down underground fiber optic cables in the Bicol region and in Samar province frequented by strong typhoons further making their digital infrastructure backbone more resilient.
The country's constant battle with natural calamities such as volcanic eruptions, earthquakes, and record-breaking typhoons this year prove testament to PLDT's dedication to ensure network resiliency and to restore communications services in those gravely affected areas the fastest possible way. "Our team mates on the ground are our heroes especially now with the pandemic and during the typhoons. They are not scared to really go out because of their dedication and passion to restore our service and make sure our customers are happy."
In recent years, PLDT has invested over Php 260 billion in its digitalization and transformation journey that saw expansion of its fiber optic network footprint to over 395,000 kilometers by the third quarter of the year and 4G/3G coverage reaching 95% of the population and the fixed network having presence in 46% of cities and municipalities with fiber optic and copper by first half of 2020. In 2019 alone, it reported a capital expenditure of Php 73 billion to ramp up its fixed and wireless facilities to cover more fiber-to-the-home, expand wireless network coverage in more cities and municipalities, and deploy newer technologies to manage growing data traffic.
"We are continuously improving and expanding the network because the customers' requirements keep changing over time, the demands are growing, the customers' behaviours are changing and it is important for the capacity to be there ahead of the demand," Siena said.
He noted the recent affirmations of global internet testing and analysis firms OpenSignal and Ookla citing PLDT and Smart as the Philippines' fastest fixed and mobile services provider.
In his presentation, Siena highlights how PLDT aims to migrate 100% of its subscribers from legacy ADSL copper to fiber and fiber-like services in 2021 to ensure the high speed in all fixed line. On the other hand, Smart is trying to further improve the speeds in more areas whereas Metro Manila and key cities to an average of 30 Mbps.
Through such investments over time and methodical planning, PLDT and Smart have been able to deliver the connectivity needs of the country and even address the surge in demand with the onset of the pandemic lockdown.
"Though data traffic jumped 20-30% when quarantine was imposed, we are able to cope because of the expansions we invested on in previous years," said Siena.
This enabled the PLDT Group to address and deliver the connectivity services that supported the much needed boost for businesses and various government sectors to continue operating through work-from-home and study-from-home arrangements with virtual and digital solutions.
The recent discussion on the current state of the country's telecom industry is the first in the Reimagination Series of Building Trust in a Digital Economy hosted by The Wallace Business Forum. In this first discussion, former DICT Secretary Atty. Rodolfo Aglipay Salalima was keynote speaker, while Siena was joined in the panel by representatives of other local service providers.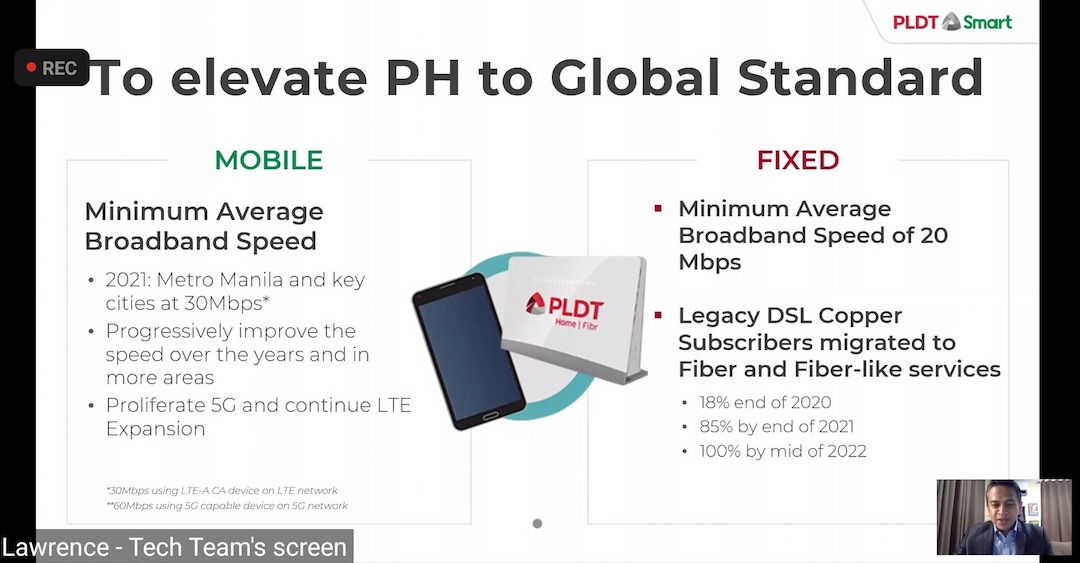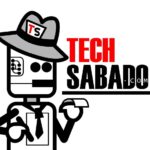 by TechSabado.com editors