BUSINESS TECH | Hitachi Vantara announces new offerings to support midsize enterprises
Company announces new all-flash storage solutions, new NAS product and expanded revenue opportunities for partners.
MANILA, PHILIPPINES -– Hitachi Vantara, the digital infrastructure and solutions subsidiary of Hitachi, Ltd. (TSE: 6501), today announced the expansion of its E Series line of high performance NVMe all-flash arrays and additions to the HNAS family of NAS solutions. The company also unveiled new initiatives designed to enable channel partners to help midsized enterprise customers accelerate into a new era of digital business platforms and ecosystems.
With data volumes growing nearly twice as fast as IT budgets (19% Y/Y vs. 10% Y/Y) , a critical pain point is storing and making that data accessible for customers and their applications. With fewer IT staff and resources, midsize customers are eager for reliable solutions that can reduce their storage costs and drive efficiencies. Hitachi Vantara's solutions address the most important needs of midmarket buyers, providing outstanding value and pricing for customers and partners.
"Just like any large enterprise, a company of our size needs solid infrastructure that is able to deal with mushrooming data demands," said Robert Koppelstetter from the Ludwig-Maximilians-University (LMU) Hospital of Munich in Germany. "Hitachi Vantara's move into our segment means we don't have to compromise on reliability or performance while building out our state-of-the-art digital infrastructure to drive existing and new business opportunities for our organization."
According to Joe Ong, Vice President & General Manager for ASEAN of Hitachi Vantara, "Hitachi Vantara has long been the gold standard for high-performance data storage but today we are raising the bar for midmarket storage too. We are enabling all the industry leading capabilities and intelligent software that have fueled the success of the VSP 5000 down market to our new E-series midmarket products, with aggressive price points and enhanced ease of use." He also added, "Hitachi Vantara and our partners are excited to extend these powerful new enterprise-class offerings to midsized organizations to empower them to accelerate their transformation and achieve their business objectives – all at an attractive price point."
New offerings to serve midsize markets
Delivering choice and affordability, Hitachi Vantara today introduced two new offerings to establish itself as the preferred midrange portfolio provider.
• The company is expanding the Hitachi Virtual Storage Platform E Series line with the addition of VSP E590 and E790, new all NVMe midrange all-flash models that bring enterprise-class features and benefits to customers of all sizes whose businesses are outpacing their existing infrastructure and need support for modern business processes like DevOps.
o The new E series features intelligent embedded management capability designed to dramatically simplify all aspects of the E series from rapid installation to automated provisioning and intelligent performance management, top priorities for smaller IT teams. For customers planning larger deployments, and seeking greater end-to-end analytics, workflow orchestration, and automation, the VSP E Series systems are also compatible with Hitachi's advanced, enterprise-grade management software, Hitachi Ops Center.
o VSP E590 and E790 are 2U platforms that enable best-in-class performance and new levels of simplicity with integrated data protection and copy data management capabilities to protect and simplify the day-to-day management of your data.
o They leverage the same SVOS RF operating system as the VSP 5000 Series for guaranteed data reduction and efficiency.
o It offers performance and capacity in a condensed footprint at a price that won't break the bank.
o AI-powered Advanced Data Reduction (ADR) in the Hitachi VSP E Series portfolio drives capacity efficiencies so midrange customers can make the most of limited space.
• Hitachi Vantara also introduced the HNAS 5000 family, a simple, efficient storage solution for distributed enterprise and datacenter application workloads which allows customers to consolidate file data on the same Hitachi Vantara infrastructure they already trust. It offers:
o Increased productivity of a shared storage infrastructure. Customers can add files to any VSP system for a one-stop-shop solution consolidating a wide range of workloads.
o Reduced expenses by offloading file data based on rules and policies to any type of remote target including public cloud.
Velocity and value for partners
As Hitachi Vantara looks to intensify its focus around the expansive midmarket segment with its new tailor-made VSP E Series arrays, the company's partner ecosystem will be critical. They can help provide scale, identify opportunities, extend reach and deliver the solutions that will address customer pain points.
To ensure that registered partners are equipped to accelerate penetration of this space with these new offerings, Hitachi Vantara offers a range of tools and enablement resources, including:
• A dynamic pricing tool that exponentially simplifies and speeds the deal process via deal pricing guidance and automated deal approval workflows.
• Hitachi Guru, a midrange storage recommendation tool.
• Rich, stackable incentives.
• Simplified training, sandbox and online labs to expand partner knowledge and accelerate sales opportunities.
• Pre-built, customizable, easy-to-launch marketing campaign assets in our Partner Marketing Hub.
"Unlike large enterprises, midsize companies don't have large IT staffs or enjoy the benefits of multi-million-dollar IT budgets," said Enrico Signoretti, analyst, GigaOm Research. "They are often stumped to find reliable solutions that can reduce IT spend, especially storage costs. Hitachi Vantara's expanded E-Series line of high performance NVMe all-flash arrays targeted at the business-critical workloads of midsized customers should be a welcome addition to the market."
Varghese Mathew, Business Development Director for Philippines and the newly appointed head of Partner and Alliances for ASEAN of Hitachi Vantara expressed his excitement over this new journey with their partners, "We can now meet customer requirements and sought-after productivity gains without compromise by leveraging Hitachi's VSP E Series from a single array through to full federated management."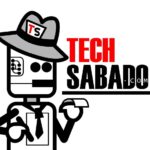 by TechSabado.com editors