BUSINESS TECH | EastWest makes store banking faster with new service
Banking should be quick, especially if you're there for a simple transaction that you do regularly.
Customers can have transactions pre-processed even before they get to the bank
No matter what the circumstances are, it's true that many people don't want to wait in line just to finish errands. Nobody wants to have to spend too much time when they could be doing other things and be at other places.
One place you wouldn't want to get stuck too long in is the bank. Banking should be quick, especially if you're there for a simple transaction that you do regularly. That's why EastWest has figured out how to keep your bank visits short and sweet with EasyWay, a new channel that makes in-store transactions faster.
Through this intuitive new channel, EastWest accountholders can now pre-process essential bank transactions they'd normally do in person such as cash and check deposits, cash withdrawals, check encashments, loan payments, fund transfers, and more via SMS, Viber, e-mail, or Facebook Messenger.
With EasyWay, customers no longer need to fill out any form or scramble to look for their details at the store. The expanded transaction channel helps bridge the current gap between digital and in-store transactions—this means customers who need to transact in stores can get their banking done as fast and hassle-free as possible.
"We know that customers would like to complete their bank errands faster, especially in the name of safety during these times. This is why we're glad to make banking easier for them with EasyWay," said Salvador R. Serrano, EastWest senior vice president & head, Central Branch Operations.
It's easy for EastWest accountholders to book their in-store transactions using EasyWay. You just have to send a message containing the required transaction information through any of the following channels:
• SMS & Viber: +639479941880
• Facebook Messenger: m.me/EastWestEasyWay
• E-mail: easyway@eastwestbanker.com
The available transactions for EasyWay are:
• Cash deposit
• Check deposit
• Cash withdrawal
• Check encashment
• Prepaid card reload via cash or EastWest check
• EastWest-to-EastWest fund transfer
• Loan payment
Once you book a bank transaction through EasyWay, you'll receive a reference number to present at any EastWest store nationwide. Once at the store, you can enjoy a dedicated EasyWay lane for faster service.
"We're always on the lookout for new ways to adapt to the changing times, and EasyWay is a testament to EastWest's spirit of innovation and consumer-focused service," said Gerardo Susmerano, EastWest senior executive vice president & head, Retail Banking Group.
Visit the page on the EastWest website at eastwestbanker.com/easyway.asp, and follow the official Facebook page at facebook.com/eastwestbanker for more updates and information on EasyWay,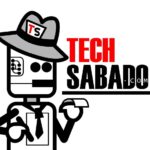 by TechSabado.com editors