PROMO | Toyota announces Car Maintenance Week, other service offers for December
Enjoy huge discounts on change oil and filter, vehicle inspection, Periodic Maintenance Service (PMS) and more.
Toyota owners are in for more surprise Christmas treats from Toyota Motor Philippines.
After concluding its P10 Million Blowout Promo where 10 winners in 10 days won P100,000 cash rebates, and extending its Live Life on the Safe Side Promo which offers pay low, pay light, and savings deals, the country's leading mobility company has declared December 15-21 as Car Maintenance Week in all Toyota dealers and service centers nationwide.
During Toyota's Car Maintenance Week, all Toyota customers who will avail of Periodic Maintenance (PM) or Express Maintenance (EM) service at any Toyota dealership across the country will automatically receive 40% discount on Toyota Genuine Motor Oil- Mineral Grade.
Meanwhile, owners of qualified previous generation models – Wigo (2014-2015), Vios (2002-2015), Innova (2005-2015), Fortuner (2005-2015), and Hilux (2005-2015) may also choose to avail of Discounted Change Oil and Filter Package, available until December 29, 2020 at any Toyota dealership nationwide.
The Discounted Change Oil and Filter Package includes Labor, Toyota Genuine Motor Oil – Mineral Grade, Toyota Genuine Oil Filter, Toyota Genuine Drain Plug Gasket, Materials and Car Wash.
Lastly, Toyota is also offering the special P499 Vehicle Inspection package for customers availing of Periodic Maintenance Service until December 29, 2020.
The P499 Vehicle Inspection Service Promo includes 20-pt. Vehicle Safety Inspection, Cleaning and Adjustment of Brakes, Battery Check using Midtronics, Battery Charging (if necessary), Aircon Evaporator Check using Boroscope, and Carwash.
All customers who availed the P499 Vehicle Inspection Service promo are entitled to a Periodic Maintenance Service Discount amounting to Php 499 which can be redeemed on the next Periodic Maintenance Service until June 30, 2021 at the same dealer.
Additionally, all customers who availed the Discounted Change Oil and Filter Package or P499 Vehicle Inspection Service are entitled to a 10% discount on Toyota BactaKlenz Service, Toyota Genuine Battery, and Toyota Accessories Sanitation Products which can only be availed on the same day of the Discounted Change Oil and Filter Package or P499 Vehicle Inspection Service.
The Car Maintenance Week, Discounted Change Oil and Filter Package, and P499 Vehicle Inspection Service offers cannot be availed in conjunction with each other or any other Toyota promos and discounts.
"As we drive to better days ahead, we are helping Toyota owners meet the new year with their vehicles in their best condition. With this range of service promos, we want them to experience great-value and worry-free service Toyota has been known for," said Rainnier Gregorio, head of TMP's Customer Service Operations. "We have also been working with our dealers to provide a safe environment and convenient processes in the dealerships and service centers – all for our customers' satisfaction and peace of mind."
Toyota customers may check out the full mechanics of these service promos by inquiring at their nearest dealership or by visiting toyota.com.ph/promos. To book service appointment with any dealership online, customer may register or log in to mytoyota.ph.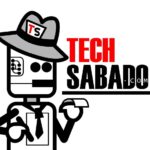 by TechSabado.com editors