BUSINESS TECH | ePLDT receives major awards from Asus, Cisco, Fortinet
The recognitions came from the Cisco Philippines Partner Appreciation Awards, Asus Chromebook Top Growth 2020 and Fortinet Retail Partner of the Year Award.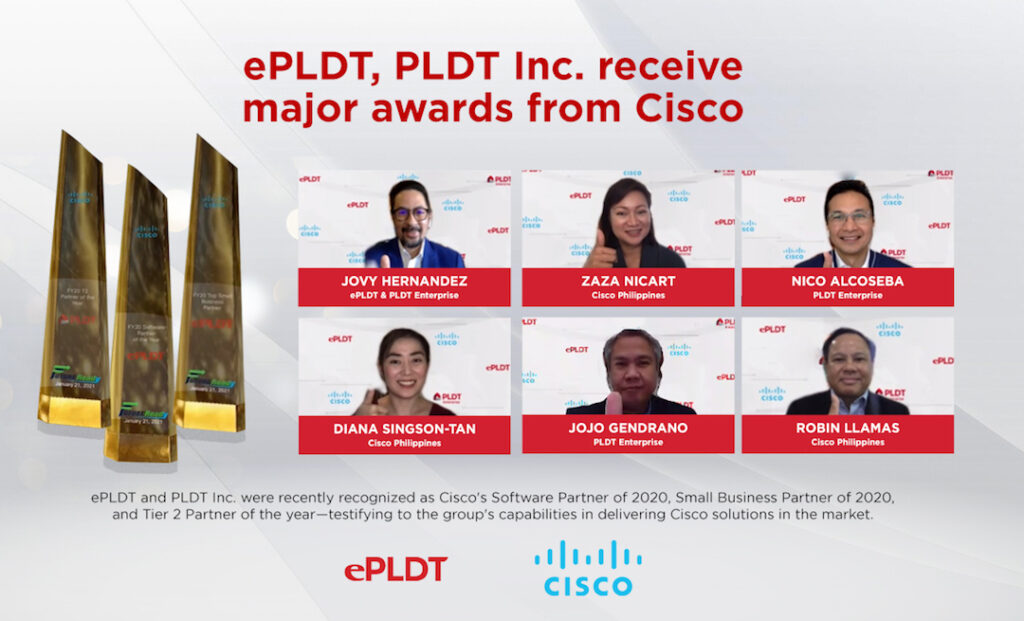 PLDT Enterprise, through its ICT arm ePLDT, received major awards during the recently concluded Cisco Philippines Partner Appreciation Awards after being recognized as the global tech giant's Software Partner of 2020 and Small Business Partner of 2020. Similarly, Cisco hailed PLDT Inc. as its Tier 2 Partner of the year during its annual Partner Summit Conference.
"We would like to thank Cisco Philippines for this recognition. It is a confirmation to our group's capabilities in delivering Cisco solutions in the market, which have enabled many businesses to continue their operations successfully amid the current challenges," said Jovy Hernandez, ePLDT president & chief executive and senior vice president & head for PLDT and Smart Enterprise Business Groups.
The award Small Business Partner 2020 recognizes the group's ICT arm ePLDT Inc. not only for the revenue brought in but the effort in creating unique solutions that differentiate ePLDT's value and help businesses thrive amid the pandemic. Cisco conferred the Small Business Partner 2020 award to ePLDT which recognizes the group for being brave to launch new solutions amid the health crisis such as BEYOND FIBER, which is one of the results of the group's partnership with Cisco Meraki.
The Software Partner of 2020 award, meanwhile, recognizes ePLDT for enabling its customers to turn data generated by the hardware into actionable insights and new revenue streams. PLDT Enterprise through ePLDT stood out among Cisco's partners with significant recurring software bookings for majority of the customers in the commercial segment, via SD-WAN and Meraki software offers in the frontline of their productized solutions. The group also has recently completed transformation activities and is now going to market with their new offers leading the way.
PLDT Inc. was also hailed as Cisco's Tier 2 Partner of the Year for bringing significant revenue growth in the Philippines. As a strategic partner to Cisco, investments have been made to help accelerate the country's digitization plan where together a multi-year digital transformation journey was embarked. Together, PLDT and Cisco are modernizing their own transport network into a fully-automated software-defined 5G ready network delivering cutting edge technologies and enabling the capability to respond to the increasing customer demand for data amidst the global health crisis.
"With the onset of the pandemic early last year, the need to strengthen our digital infrastructure was top priority, and we have been fortunate to have Cisco as our partner," said Al Panlilio, PLDT chief revenue officer and Smart president and chief excutive. "This recognition is a milestone as we continue our efforts at PLDT to help enable the country gear up for the next generation of digital technologies."
PLDT's partnership with global technology leader Cisco has been part of PLDT's broader transport network transformation project which was first implemented several years ago, with the aim of deploying cutting-edge technology to design and build automated, highly reliable, highly scalable, software-defined, next-generation infrastructure utilizing telco's existing fiber network to seamlessly deliver customized digital experiences to customers.
Cisco has been committed to helping Filipino entrepreneurs, helping them cope with the rapid technological change by sharing its learnings and partnering with industry leaders and organizations. Karrie Ilagan, Cisco Philippines Managing Director, congratulated PLDT Enterprise, ePLDT and PLDT Inc, for these awards, saying "we celebrate the important contributions and achievements of PLDT, as they exceptionally execute these digital programs that have greatly assisted customers."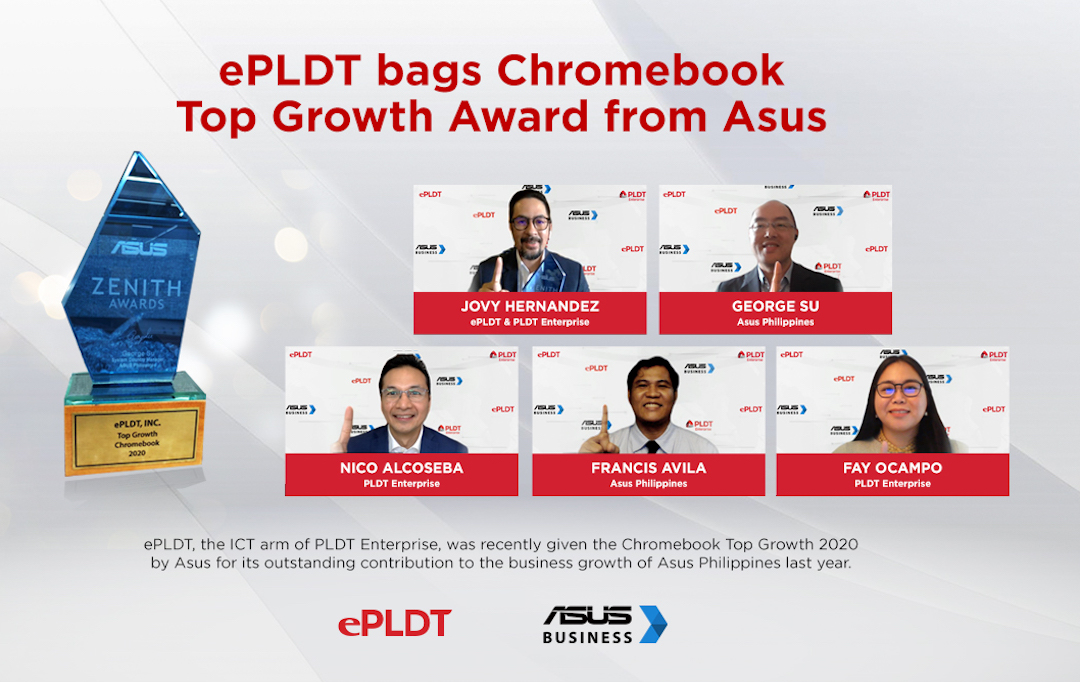 Chromebook Top Growth Award
ePLDT was also recently given the Chromebook Top Growth 2020 by ASUS Philippines during its virtual ASUS for Business Share 2020: Dealer Gathering Awards ceremony.
The award is in recognition of almost 400% growth of ePLDT in 2020, compared to its performance in the previous year, attributed mostly to fulfilled projects for the BPO and Academe industry clients. This is the biggest growth of ASUS Chromebooks amongst its partnerships in the Philippines. Today, the strategic partnership between PLDT Enterprise and ASUS is continuously strengthened to meet the demands of the Enterprise market.
"We at ePLDT are grateful to receive this honor from ASUS Philippines, which reinforces our continued commitment and support to our customers. This inspires us to strive even harder this year and reach more businesses in different industries with our digital solutions," said Hernandez
Aside from creating bundled solutions and launching industry campaigns, PLDT Enterprise has recently partnered with Philippine Association of Colleges and Universities (PACU) to support its member schools' transition to e-Learning. With this collaboration, PLDT Enterprise will be providing PACU's member schools with curated ICT services for e-Learning and ASUS Chromebook to be distributed in 196 member learning institution.
This partnership supports transition to e-Learning and to keep pace with schools' evolving needs, especially at the onset of the pandemic, where there was the immediate need to strengthen digital learning.
"We would like to congratulate ePLDT for their outstanding contribution for the business growth of ASUS Philippines, and we are looking forward to further collaborating with ePLDT and PLDT Enterprise to deliver more solutions that will help various enterprises especially in this new normal," said George Su, country head of ASUS Philippines.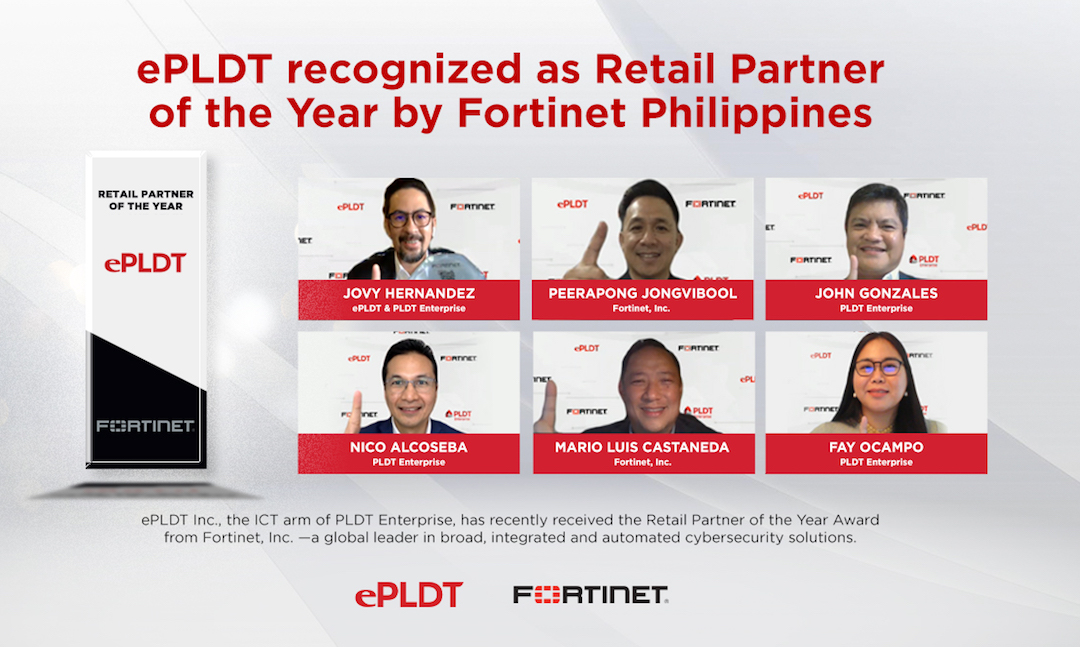 Retail Partner of the Year
In addition, ePLDT Inc. recently received the Retail Partner of the Year Award from Fortinet—a global leader in broad, integrated and automated cybersecurity solutions—during its Year End Thanksgiving for Partners last month.
ePLDT and Fortinet have cultivated a strategic partnership and currently continue to work on building Fortinet capabilities through Fortinet's Network Security Expert certification program to better support its projects. Together, the two companies have jointly closed deals with multiple leading brands in the retail industry.
"It is an honor for us at ePLDT to be given recognition by global leader Fortinet, said Hernandez. "This award reiterates our commitment to strengthen our partnerships in order to offer the best solutions to our customers, aligned with the group's mission of making a positive impact on every single business."
PLDT Enterprise has consistently been developing digital technologies to equip businesses in different industries tread the changing business landscape.
"We at PLDT Enterprise are committed in supporting the digital transformation journey of enterprises in the country, and having a strategic partner such as Fortinet allows us to sustain this endeavor. We are thankful for this recognition and together we aim to further enable multiple industries in the country," said said Jojo Gendrano, first vice president & head of PLDT Enterprise Core Business.
"We at Fortinet extend our congratulations and gratitude to ePLDT for its dedication and resolve in contributing significantly especially to the retail segment of their business, with their efforts deserving this special recognition," said Louie Castaneda, Fortinet Philippines country manager.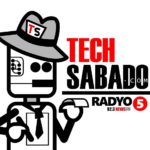 by TechSabado.com editors