SPORTS | PLDT, Smart laud Gilas Pilipinas' stellar performance at FIBA qualifiers
The Smart-backed Gilas Pilipinas secured a perfect 6-0 run in the most recent tournament.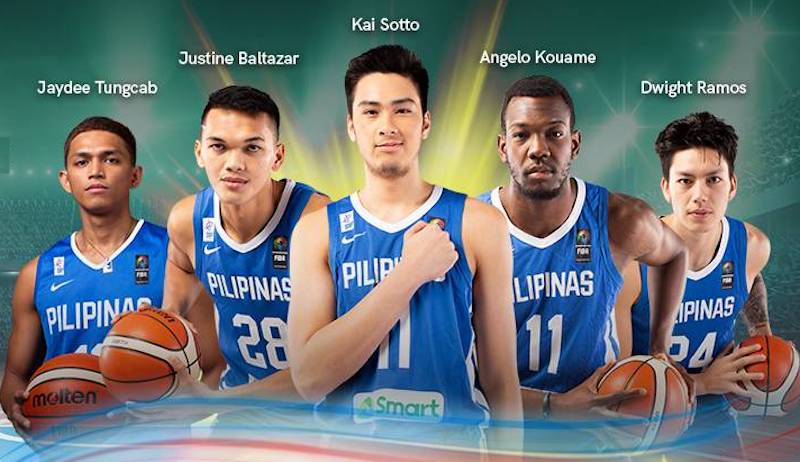 The country's largest fully integrated telco PLDT and its wireless unit Smart Communications, Inc. (Smart) are lauding the stellar performance of the Philippine national men's basketball team Gilas Pilipinas at the FIBA Asia Cup Qualifiers 2021. The Smart-backed Gilas Pilipinas secured a perfect 6-0 run in the most recent tournament, even beating South Korea twice during the bubble in Clark.
"We are extremely proud of our Gilas Pilipinas athletes, coaching team, and staff," said Alfredo S. Panlilio, president & chief executive of PLDT Inc. and Smart Communications, and President of Samahang Basketbol ng Pilipinas. "Their hard work, determination, and talent have truly paid off resulting in an undefeated run during the qualifiers. We are seeing a great future for Philippine basketball, and are here to support our national team as they gear up for the FIBA Asia Cup."
"This journey also goes beyond FIBA Asia Cup. Our success in this tournament is part of our long-term vision as we prepare to host the FIBA Basketball World Cup in 2023," Panlilio added.
"Please keep on supporting Gilas Pilipinas, because we will give it our all, for our country's glory," said SJ Belangel, Gilas point guard, who showed great heart during the nail-biting first game versus South Korea, as a message to Gilas fans. "Laban Pilipinas, para sa bayan!"
"I just want to thank all the fans out there for your love and support of our team," said Gilas guard Dwight Ramos. We really just want to make you proud, out there on the court. Para sa bayan, puso!"
Bringing Filipinos closer
The overall success of the FIBA Asia Cup Qualifiers 2021 in the Philippines comes after the launch of the historic global partnership between the Smart and FIBA last December. To boost the connectivity in the area during the games, PLDT and Smart have deployed Multi-Element on Wheels (MEOW) equipment and enhanced fiber, LTE and 5G at the Angeles University Foundation Sports Arena in Angeles City, where the games are held, and at the Quest Hotel, the official residence of participating players.
Basketball fans were able to tune in live during the games of Gilas Pilipinas via television, social media, and gigafest.smart.
"We are happy to provide the best connectivity, digital platforms, and affordable data packs to ensure that our customers can conveniently access the games and rally behind our national team online," said Jane J. Basas, senior vice president and head of Consumer Wireless Business at Smart. "We believe in the importance of providing fast and reliable connectivity in bringing global sports tournaments, including basketball, closer to Filipinos."
This has been made possible because of PLDT and Smart's fastest data network, which has been time and again recognized by global third-party analytics firms like Ookla, Opensignal, and umlaut.
Ookla, the global leader in internet testing and analysis, named PLDT and Smart as the country's fastest fixed and mobile data network in the second half of 2020 based on customer-initiated tests taken with Speedtest for Q3-Q4 2020. Ookla has also cited Smart as the country's fastest mobile data network for three years in a row now.
Just like the sweet sweep of Gilas in the tournament, Smart also recently scored a rare sweep in the April 2021 Philippines Mobile Network Experience Awards by independent analytics firm Opensignal, beating the competition across all metrics in three essential aspects of service: Coverage (4G Coverage Experience, 4G Availability), Speed (Download and Upload Speed) and Experience (Games, Video and Voice App). This is the first time an operator in the Philippines won decisively in all categories.
Smart also received the top award from international internet testing organization umlaut, the global benchmarking company formerly known as P3. Smart received the 'Best in Test' award and was recognized for delivering the best-rated broadband coverage, user download experience and latency experience, despite challenges of the pandemic and more stringent benchmarking guidelines.
These initiatives form a large part of PLDT's capital expenditures, which totaled P460.8 billion in the last ten years. To address the growing data needs of their fixed and wireless customers, PLDT and Smart are prepared to invest between P88 billion and P92 billion in capital expenditures in 2021.
As for the next step in sports, Smart will continue to support Gilas Pilipinas as they prepare to compete in the FIBA Olympic Qualification Tournament from June 29 to July 4 in Belgrade, Serbia for a chance to compete in the Tokyo Olympics.
"Through our platforms, we hope that the Filipino nation can support our national team, especially online, as they head on to a bigger stage para sa bayan," Basas said.