COMMUNITY | PLDT promotes culture of service excellence with new global campaign
Dubbed as #PeopleOfPGC, the social media campaign aims to uplift overseas Filipino workers.
In celebration of National Heroes Day, PLDT Global Corporation (PGC) is launching a new campaign to salute its employees and promote its culture of service excellence around the world.
Dubbed as #PeopleOfPGC, the social media campaign aims to uplift overseas Filipino workers by sharing the lives of PGC employees who are deployed in different parts of the world in the service of their kababayans.
Twenty percent (20%) of PGC's employees are present in key markets across Asia, the United States, and Europe. Given the challenges posted by the COVID-19 pandemic, these employees have shifted to work-from-home setups and virtual transactions, which allowed them to cater to more business partners who service Filipino customers in different continents.
"PLDT Global is a company that knows the Filipino," said Albert V. Villa-Real, senior vice president & chief commercial officer at PGC. "We are in the best position to bring the services of international businesses closer to the overseas Filipino market. Wherever there's a Filipino, PGC is there to serve through our products, digital platforms, and network of partners all over the world. Through our people, especially those stationed abroad, we gain an intimate understanding of overseas Filipino realities, and can create solutions that are relevant to their needs."
Aside from that, PGC employees also understand best the sentiments and challenges of Filipino customers overseas. For Reinan Buenaventura, the most challenging part of working abroad is battling with homesickness. Buenaventura worked as an IT specialist at PLDT Hong Kong for seven years before he was reassigned to PGC's Manila office as Service Delivery Manager.
"The first few years were fun because I got to meet a lot of people and make new friends." Buenaventura said. "But eventually, I missed being able to come home to my loved ones in the Philippines. I was homesick and I kept myself busy to cope. I also called my family almost every day."
On the other hand, meeting Filipinos in communities abroad has become a source of inspiration for Ariane Matucading, Originally from Davao, Matucading is now based in Tokyo working as a logistics officer at PLDT Japan.
"When Filipinos here in Japan are given the opportunity to work, they can really exceed expectations." Matucading said. "They are versatile, adaptable, and hardworking because they have one goal in mind: to do whatever it takes to give their families back home a better future."
Malasakit, inclusivitiy
With over 2,000 global points of presence, PLDT Global believes that the art of interconnecting the Philippines to the rest of the world relies on global individuals who are inclusive by heart and mind.
PLDT Global supports its employees – local and abroad– with inclusive health and medical benefits, which also covers partners of employees in domestic partnerships, same-sex unions, and extended dependents such as stepparents, step-siblings, and step-children.
"This is just one of our many ways to show our malasakit to our employees who are committed to serving our customers," Villa-Real said. "A lot of us have also experienced working abroad and being away from our families and friends, that's why we hope that through these benefits and this #PeopleOfPGC campaign, we can inspire not only our employees, but other kababayans as well."
Bringing OFWs closer to home
PGC has also developed several solutions to help Filipinos overseas conveniently connect to their families and loved ones back at home.
One of which is Free Bee, an award-winning mobile app that provides users ways to call and send messages to their loved ones with or without the internet. As the go-to lifestyle app for Filipinos overseas, Free Bee also helps its users to conveniently pay Philippine bills and send load to any Free Bee, Smart and TNT customer. Free Bee users can also enjoy various content or discover services from brands and businesses that are tailor-fit for OFWs and their families.
The #PeopleOfPGC campaign is aligned with the PLDT Group's sustainability pillar of Excellence through Human Capital and underscore the commitment to helping the Philippines attain the United Nations Sustainable Development Goal #8: Decent Work and Economic Growth.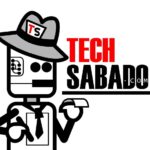 by TechSabado.com editors