PROMO | Buy any MSI laptop and get exclusive freebies
Slay the season with a sleigh full of exciting freebies from MSI's holiday bundles.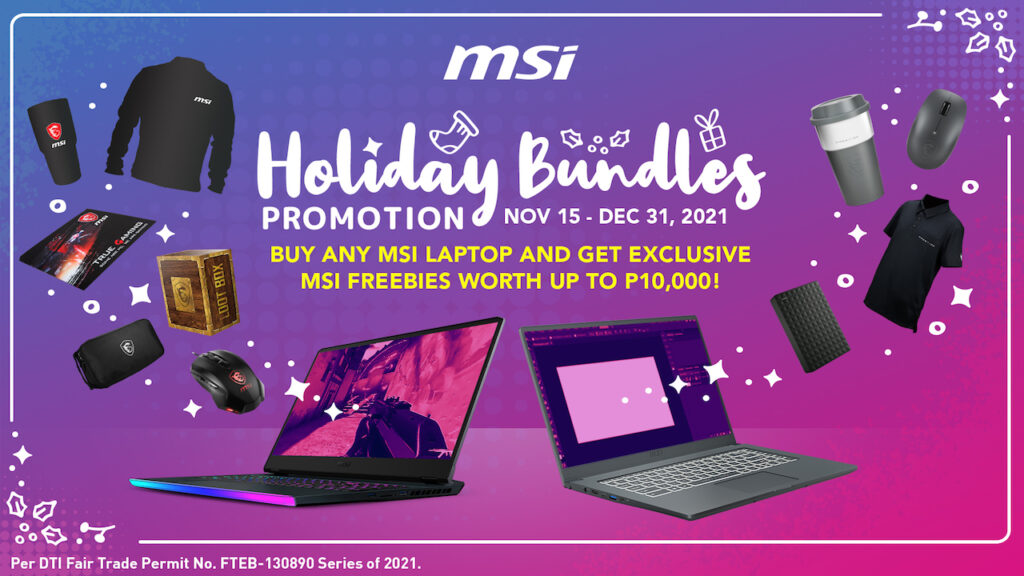 It's the most wonderful time of the year again, and it's even better this year because MSI, a world leader in producing high-performance and innovative laptops, is bringing in a lot of awesome freebies for you and your loved ones.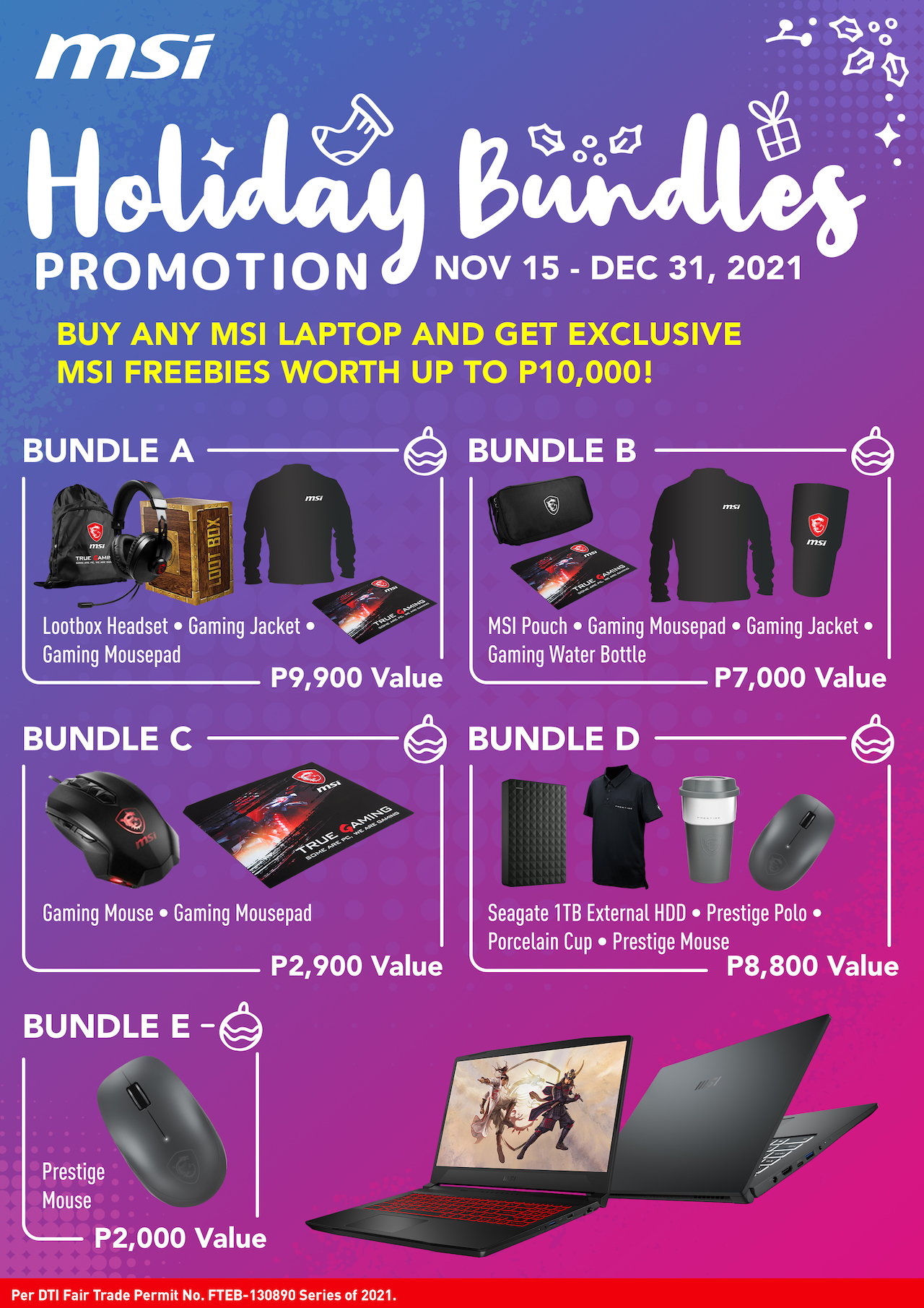 The MSI Holiday Bundle promo runs from November 15, 2021 to December 31, 2021 and will cover a diverse set of MSI laptops, from the various MSI Gaming Series for aspiring esports players and recreational gamers, Business and Productivity lines for the perfect work-from-home setup, to the MSI Creator line where Tech meets Aesthetic for artists, designers, and content creators.
With MSI's Holiday Bundles, every purchase of any MSI laptop comes with exclusive freebies worth up to P10,000 featuring on fleek gaming accessories such as MSI Lootbox Headset, Seagate 1TB External HDD, Prestige Polo and Mouse, Gaming Jacket, Gaming Water Bottle, and many more.
For more information about the MSI Holiday Bundles Promotion 2021, you may visit: https://ph.msi.com/Promotion/holiday_bundles_promotion_2021Q4/nb
Have a Merry MSI Christmas!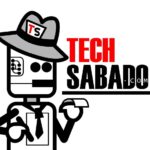 by TechSabado.com editors