The Telecommunications Connectivity Inc. (TCI) is reaffirming its commitment to help improve the lives of Filipinos with mobile number portability (MNP). TCI is the joint venture of DITO Telecommunity (DITO), Globe Telecom (Globe) and Smart Communications, Inc. (Smart) that supports the government in implementing MNP or mobile number portability.
"MNP is here for customers who want to experience better services while keeping their numbers. It is TCI's mandate to make the porting process safe, secure, and convenient for those who need this service," said Melanie Manuel, general manager at TCI.
Launched in end-September 2021, TCI has reported that around 5,000 customers have successfully availed of the MNP service nationwide in the first three months.
"Being able to implement the interoperability of all mobile players in the Philippines is a feat in itself. What's important is that customers now have the choice which network they want to be in without changing their number. MNP gives them the power to choose the network that suits their needs," Manuel said.
Manuel also assured that systems are in place in case TCI gets a huge number of porting requests in the future.
Most recently, TCI shared that it supports the measure mandating the registration of SIM cards as it will further strengthen the joint venture's resolve to ensure a safe, secure, and more convenient MNP experience for Filipinos.
"It will complement the objective of TCI. Subscribers will also now have a more compelling reason to keep their numbers, which would be registered under their name," Manuel said.
Looking ahead, Manuel said that their goal now is to educate the public about MNP. TCI currently has an active Facebook page where it regularly posts how-to campaigns to guide mobile customers in their porting journey, if they wish to do so. This is also a channel where customers can directly air to TCI their porting questions or concerns.
"Right now, we're conducting customer surveys, asking for the feedback of the first adopters of MNP so that we can use this information to improve our processes and services. We recognize that in the first couple of weeks, there were bottlenecks, but we have addressed those issues already. There were also concerns about going to the physical stores because of the pandemic, so together with the operators, we have opened virtual stores to help facilitate MNP," shared Manuel.
These virtual stores allow customers to request for the Unique Subscriber Code from their providers online. The mobile operators also beefed up their customer service channels and mobile apps to assist their customers who wish to port.
MNP has also encouraged 'coopetition' or cooperation among competing mobile operators, Manuel said, citing how representatives of DITO, Globe, and Smart met with TCI on a weekly basis to ensure the smooth execution of the service. "MNP is also here to encourage the telcos to provide the best customer experience. At the end of the day, we all want to provide our customers with the most innovative and best services to help them pursue their passions and become the best version of themselves with the help of technology."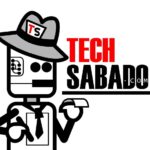 by TechSabado.com editors