TELECOM | Converge powers up industry-leading 10GPON technology
Driven by more bandwidth-hungry applications, more users, and more devices, most fiber networks today use GPON technology to keep up with the increasing demand.
Converge ICT Solutions, Inc. continues to defy the status quo in the Philippines as it gets its first live customer running on the next-generation FTTX network called 10GPON or technically known as XGS-PON, a standard in first world countries. This technology could provide symmetric upload and download speeds up to 10 Gigabits per second with an average speed of 8Gbps – an industry-first in the Philippines!
Driven by more bandwidth-hungry applications, more users, and more devices, most fiber networks today use GPON technology to keep up with the increasing demand. Committed to providing world class internet in the country, Converge brings it to another level by not just offering GPON, but the latest and more advanced XGS-PON network to its business clients.
"10GPON is a future-proof service that allows businesses to expand their network and increase the number of users at a cost-efficient manner. This is a long-term and reliable investment that can bring your business to new heights," said Dennis Anthony Uy, Converge founder and chief executive.
Businesses could not afford to deal with slow speeds or unreliable connectivity. With a 10GPON network, they are guaranteed to have a backbone that their business could rely on. Fast speed is one thing, but consistency plays a huge role in servicing the needs of organizations.
Converge provides a consistent network – in fact it has been hailed as the most consistent high-speed internet for three straight quarters by Ookla® this 2021. Consistency score reflects the percentage of a provider's data samples that meet minimum thresholds for download and upload speeds. For Q3, Converge garnered a consistency score of 82.13 percent – the higher a provider's consistency score is, the more likely a customer could enjoy internet performance and quality.
With a 10GPON network and high consistency score, customers could access the services they need in real time, with close to zero delays. Businesses could expect to reduce traffic jams on their networks, allow the storage and transfer of data instantaneously, and trust that their fiber powered GPON connectivity will be consistent when they need it most. And on top of that, XGS-PON is easy and cost-effective to upgrade on an existing PON infrastructure.
"As one of the key poultry integrators in the Philippines, Foster Foods could realize higher margins with a consistent and reliable fiber network because it allows our operations to be more efficient. Real time, we can view our live feeds in the farm, monitor quality over our video systems, and even track the transport of our live chicken. All these have been possible with technology, and of course our 10G internet connectivity. Thanks to Converge," said Garry Uy, Foster Foods chief executive.
"This partnership with Foster Foods allows us to showcase what businesses can now avail of with Converge. Our 10GPON connectivity is live – complete with enterprise-grade WiFi 6 access points, 10GE uplink, and mesh solution. In the coming months, we expect to see more businesses utilizing this capacity as it gives them competitive advantage," said Jesus Romero, Converge chief operating officer.
Once again, Converge sets the bar one notch higher with solutions that truly address the needs of the unserved and underserved markets. With this, they aim to empower businesses to become more agile and stand above in these unprecedented times.
Converge Business will unveil their 10GPON packages soon.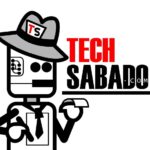 by TechSabado.com editors