PLDT's newest Hyperscaler Data Center to be built in Sta. Rosa Laguna assures future clients of maximum operational uptime with the construction of a Meralco substation on-site. Announced during the recent groundbreaking ceremony of VITRO Sta. Rosa, Meralco officials led by Atty. Ray Espinosa, president and chief executive of Meralco, said that the facility will directly supply the data center 's power requirements, ensuring higher levels of system reliability, and a more efficient delivery of electricity.
The Meralco substation will be custom-designed to fit the dynamic power requirements of the VITRO Hyperscaler data center. It will have the capability to scale-up and accommodate the growing power demands over time, through the installation of additional power banks, and will enable the facility to draw redundant power directly from the grid. This set-up will also provide additional resilience and flexibility to the data center, exceeding the global standard requirements of the TIA942 Rated 3 design.
"This partnership with Meralco will assure our customers of unparalleled service. With this, coupled with ePLDT's deep Data Center operational experience & expertise, we are able to provide our valued customers with world-class colocation services," said Jojo G. Gendrano, PLDT and Smart first vice president & head of Enterprise Business Group and ePLDT chief commercial officer.
Meralco is the largest private electric distribution utility in the Philippines, and the leading firm in terms of power infrastructure. It has also been taking strides in innovating its services and operations to support the requirements of its customers and partners in a more efficient and sustainable manner.
"PLDT VITRO's hyperscale data center is the biggest that we have received, requiring at least 54MW of power. Given this scale and the stringent requirements, we deemed it appropriate to provide it with a redundant supply coming from our 115kV sub-transmission backbone, which is located just across the road from this facility. Meralco will build a switching station on-site which will allow the redundant 115kV sources to provide continuous power to the data center even during an outage of one source." said Meralco senior vice president and pead of Networks Ronnie L. Aperocho.
The new Sta. Rosa Data Center will be the 11th site of ePLDT's network of globally certified, carrier-neutral colocation facilities spread across the country. Once operational, ePLDT will stand as the owner and operator of 5 out of the 6 TIA942 Rated 3 certified facilities in the country.
VITRO colocation clients also benefit from its richest IP ecosystem with the biggest aggregated local data traffic of 1Tbps through the Philippine Internet Exchange (PHIX) and Vitro Internet Exchange (VIX) combined.
"This project represents our most tangible commitment to our country's digital readiness, and competitive standing. Apart from building world-class hyperscale data centers such as this, we're also investing in international subsea cables, domestic fiber roll-outs, and our 5G mobile network to complement such data centers. All these are driven by our singular mission of making this country the next digital destination in Southeast Asia," said Al Panlilio, PLDT and Smart president and chief executive.
Expanding its data center operations underscores PLDT's vision of delivering sustainable and globally competitive ICT services to local and international businesses within the region.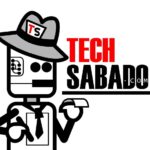 by TechSabado.com editors