COMMUNITY | Stable internet helps customers thrive during the most trying times
To serve the telco's subscribers, PLDT continues to ramp up its network and aims to complete the migration of customers from legacy copper to fiber by end-June this year.
From the COVID-19 pandemic to the recent onslaught of Typhoon Odette, 41-year old Michael Enriquez from Cebu City — who manages their family-owned Lola Luz Countryside Bakeshop — shared that he and his family have long relied on PLDT's consistent and reliable internet service to stay afloat during the most trying times.
Enriquez's home was one of the first ones in Visayas whose internet connection was restored after Typhoon Odette caused massive destruction in the area.
"It was close to Christmas, and we were expecting a lot of orders that time. The power in our area was restored in a week, so we were able to do business, although not that much, but at least, it helped," he shared.
Enriquez also shared that they relied on their PLDT internet connection when they were forced to work from home due to the lockdown caused by the pandemic. From the traditional word-of-mouth, they pivoted the bakeshop's operations online through Facebook and Instagram. The bakeshop was also listed on food reviews and tourism sites.
"Selling online opened a lot of opportunities, not only here in the Philippines but also abroad. Having a stable internet connection means you can communicate with your customers fast. There was an instance where a customer from Hongkong ordered our ubecheesedesal for her relatives here in Cebu," Enriquez said.
To serve subscribers like Enriquez, PLDT continues to ramp up its network and aims to complete the migration of customers from legacy copper to fiber by end-June this year.
"Over 200,000 homes via VVDSL will be next for migration, which we aim to complete by end-2023. Our vision is that all subscribers will be on fiber by 2024," said Jeremiah de la Cruz, SVP and Head of Consumer Business – Home at PLDT. VVDSL refers to a technology that uses copper lines to deliver fiber-like data speeds.
"We are focusing on three key things: our hardware, software, and services, in order to achieve our targets and better serve our customers in the next normal," de la Cruz added.
These innovations are powered by the PLDT's widest network in the country with its fiber infrastructure expanded to 803,000 kilometers, extending its reach to 15.5 million homes passed, and with 6.25 million fiber-powered ports at the end of March 2022. PLDT Group has revised its capex guidance for 2022 to ₱85 billion, from the original capex guidance of ₱76-80 billion. This increase will support updated requirements for the Home broadband and data center businesses and additional upgrades of the towers and their passive infrastructure assets—subject of the recently announced tower sale and leaseback transaction.
As of end-March 2022, PLDT Home has connected over 3.1 million fixed broadband homes – of which 2.6 million are fiber subscribers — proving to be the trusted broadband of Filipino families for fast internet speeds for their livelihood, education, and entertainment.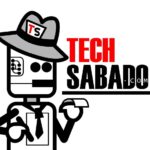 by TechSabado.com editors