The Philippines' largest, fully integrated telco provider PLDT sustains the steady growth of its enterprise business, on the back of a re-opening of the economy from the pandemic and increasing adoption of ICT and data services.
First quarter 2022 revenues of PLDT Enterprise reached an all-time high of ₱11.6 billion, up ₱0.8 billion or 7% from the same quarter in 2021. Growth was underpinned by the robust uptake of fixed internet services, as businesses require reliable and high-speed connectivity. Aggressive go-to-market programs in partnership with government agencies for hyperscalers' data center and high-bandwidth requirements, as well as deep engagement with Enterprises and the public sector to accelerate their adoption of digital transformation solutions, also contributed to the growth of PLDT's corporate business unit.
"PLDT Enterprise is committed to help the country move forward and bounce back to economic progress by giving businesses the right tools to thrive and succeed further together," said PLDT and Smart FVP and Head of Enterprise Business Group Jojo G. Gendrano.
"Our growth momentum supports the larger, group-wide goal of PLDT to help businesses implement their digital roadmaps, sustain their work operations, and accelerate recovery from economic disruptions brought about by the pandemic," he added.
PLDT also sustained its investments in Cloud practices and Data Center infrastructure as these services continue to be strong revenue growth drivers.
First quarter highlights of PLDT Enterprise include the groundbreaking of VITRO Sta. Rosa in Laguna, the 11th facility in ICT arm ePLDT's suite of data centers. Geared to be the country's largest data center campus, the project aims to solidify the Philippines' standing as the next hyperscaler destination in Asia and prime the industry as the nation's next growth engine.
Alongside digital infrastructure investments, PLDT Enterprise further elevated domain expertise and technical capability by achieving advanced certifications from prominent global technology partners. These enable PLDT to strengthen its leadership as the digital transformation partner-of-choice of businesses.
Since the onset of the pandemic, PLDT has been helping industries in their digital transformation journeys. It has helped businesses future-proof their operations, enabling companies to stay afloat and operating with connectivity solutions that address remote working and limited operations.
PLDT and Smart's push to enable businesses with technology and connectivity is aligned with the group's long-standing commitment to help the Philippines attain UNSDG 9: Industry, Innovation, and Infrastructure.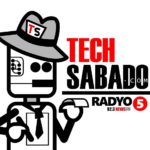 by TechSabado.com editors