PLDT Enterprise, the B2B arm of the country's largest fully integrated telecommunications provider PLDT, and BaishanCloud, a global edge cloud service provider have jointly announced a business partnership to further enhance the latter's edge cloud service capabilities in the Philippines, utilizing PLDT's strong local points of presence (PoPs) and data hosting capabilities.
"Establishing the partnership with BaishanCloud marks another one of PLDT's strides to promote the country as a strong emerging digital hub in APAC. We are looking forward to supporting BaishanCloud with our resilient data center facilities and our ubiquitous submarine cable investments," said Jefferson Mendoza, PLDT Enterprise Assistant Vice President & Asia Pacific Regional head.
VITRO Data Centers will host BaishanCloud in its VITRO Paranaque and VITRO Cebu 2, helping it provide edge cloud services to its users globally, especially its China-based users expanding into the Philippines. Through this proposed partnership, more companies, especially Chinese enterprises, will benefit from PLDT's services in the country.
"With VITRO as Philippines' biggest DC provider, this partnership will add diversity to our portfolio in serving a wider range of customers, on the way to making the Philippines as Asia's next technology hub," said Victor Genuino II, President and Chief Executive Officer of ePLDT.
"We are really excited about this partnership to develop and mature, as we both aim to serve the discerning digital infrastructure standards of global customers in the Philippines," Albert Villa-Real, President and Chief Executive Officer of PLDT Global.
The proposed partnership will help bring diversity to the cloud landscape in the Philippines as it expands the options which PLDT Enterprise customers may choose from as they utilize the group's infrastructure and services.
"We are very pleased to have formed this partnership with PLDT Enterprise. This marks yet another important step of BaishanCloud's global strategy, particularly in the Southeast Asia region. A partnership with PLDT Enterprise will provide us with more leverage in terms of network and resource capabilities which will enable us to better serve our clients in the country, "said Yuankai Guo, General Manager of BaishanCloud (Singapore).
Founded in 2015, BaishanCloud is an innovative and independent edge cloud service provider in China with significant global reach. With its SASE and zero-trust based serverless edge cloud platform, the company offers products and services that integrate "network + security + computing." With more than 1,000 global edge cloud services nodes, BaishanCloud is providing services and solutions in 250+ cities globally.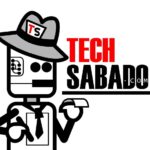 by TechSabado.com editors