PLDT and its wireless unit Smart Communications Inc. (Smart) have deployed personnel and mission-critical equipment to set up Libreng Tawag (free calls) stations in the provinces of Abra and Ilocos Sur after a magnitude 7.0 earthquake hit Northern Luzon this morning.
The PLDT and Smart network and sales teams on the ground are currently setting up the Libreng Tawag (Free Call) stations at the following areas, to start operations on July 28, Thursday to serve the communication needs of affected residents.
LIBRENG TAWAG STATIONS
ILOCOS SUR
Vigan Northern Alliance Trading
3rd Floor UNP Town Center
Tamag, Vigan City
Candon City PD Office
Corner Gaerlan and Abaya St.
San Isidro, Candon
ABRA
Abra PD Office
Horizon St. Zone 7
Bangued
Fixed and wireless services of PLDT and Smart remain operational in Northern and Central Luzon after the earthquake. Response teams onsite continue to assess, repair impacted sites, and quickly restore affected services.
Some customers in earthquake-hit areas may experience temporary service interruptions due to commercial power outage. PLDT and Smart have activated emergency power generators were available to fire up cell site towers, while working with power companies and local government units to help restore services as soon as possible.
To ensure safety of both customers and employees, Smart Stores in SM Baguio, San Fernando La Union, Candon and Vigan in Ilocos Sur, and Laoag are closed until further notice due to the earthquake. Customers can still check their accounts, avail promos, or pay their bills on the GigaLife App available for download via the Apple App Store and the Google Play Store.
PLDT and Smart urge everyone in the earthquake-hit communities to take necessary precautions and to monitor the alerts and warnings of local governments and disaster response authorities.
#SafeandSmart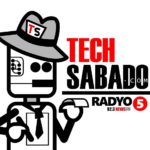 by TechSabado.com editors