For Filipinos overseas, sending money to loved ones in the Philippines takes several steps. Opening a bank account and accessing banking services can be more complicated.
To simplify the process and bring overseas Filipinos into digital banking and other financial services, PLDT Global Corporation (PLDT Global) has collaborated with the all-in-one money app Maya through the Tindahan ni Bossing or TINBO. PGC is the international arm of the country's leading integrated telco network PLDT Inc.
TINBO is a one-stop gateway to help overseas Filipinos easily access services for their connectivity and financial needs. Customers can register for a TINBO number – a Smart Virtual Number (SVN), that would serve as their Philippine mobile number whenever they are outside the country – via tinbo.ph. The TINBO Number (as powered by Smart Communications, Inc.) allows them to receive calls and texts without a physical SIM, including one-time passwords (OTPs), for secure payment transactions.
Now, overseas Filipinos can create a Maya account using their TINBO number and access the suite of services in the all-in-one money app. TINBO users who sign up for a Maya account, upgrade using the code TINBOMAYA, and proceed with their first transaction can earn up to P100 credits until December 31, 2022. They can also enjoy a 6% interest rate when they open a Maya Savings account until September 30, 2022.
"Our partnership with Maya gives us an out-of-the-box solution for overseas Filipinos. This is part of our commitment to give Filipinos all over the world access to the most reliable services that promote financial inclusivity, help them care for their families back home, and more importantly, help them manage their hard-earned money in the most convenient way possible," said Albert V. Villa-Real, president and chief executive at PLDT Global.
"We are one with PLDT Global's mission of providing customer-focused digital innovations to Filipinos. This is why we're pleased to launch this groundbreaking initiative empowering Filipinos abroad with digital financial services for their everyday transactions through Maya," said Khurram Malik, chief operating officer at Maya.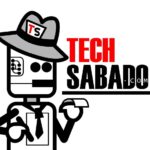 by TechSabado.com editors