BUSINESS | Singapore construction firms express confidence, optimism in industry outlook
Persistent challenges such as the labor shortage, disruptions to construction work due to pandemic restrictions, the increasing cost of materials, and supply chain issues, continued to serve as a catalyst for technology investment.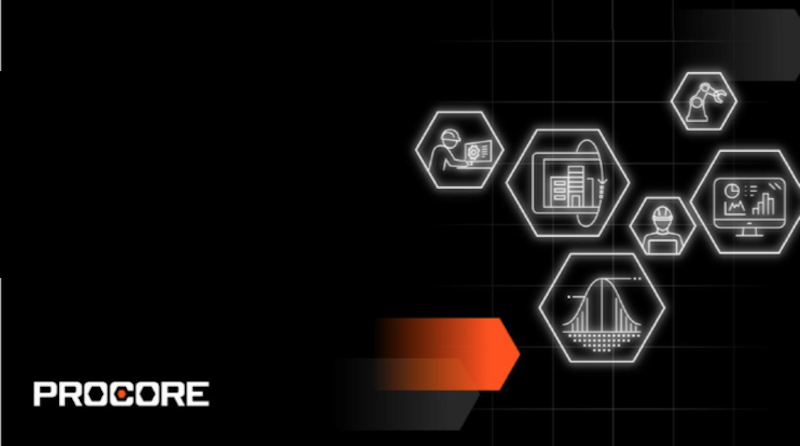 Procore Technologies, Inc., a leading global provider of construction management software, released its construction industry benchmark report 'How We Build Now 2022 – Tracking Technology in Asia Pacific Construction in 2022'. Spanning five markets in Asia Pacific and gathering insights from more than 1,100 respondents within the construction industry, the report examines the general sentiment of the industry, the digital maturity and adoption of construction technologies, as well as the challenges and opportunities that businesses face.
Persistent challenges such as the labor shortage, disruptions to construction work due to pandemic restrictions, the increasing cost of materials, and supply chain issues, continued to serve as a catalyst for technology investment, with half of (50%) Singaporean respondents agreeing the pandemic accelerated their investment in digital transformation.
93% of respondents in Singapore expressed confidence about industry conditions over the next 12 months, with around half of construction businesses expecting an increase in the number or value of projects over the same timeframe (49% and 50% respectively). At the same time, the industry continues to face significant headwinds, with the top challenges cited being dealing with the increasing cost of raw materials and equipment (54%), keeping up to date with new building and construction technology (38%), staff management (35%), and the lack of certainty and visibility on the potential pipeline of future work (35%).
"Against persistent headwinds in the construction sector globally, Singapore construction decision makers remain resilient and continue to display strong confidence and optimism in the upcoming months," commented Bruce Wells, vice president of Asia, Procore. "This optimism is telling of the strategies that the Singapore construction industry has adopted. Our report serves as a benchmark for the overall industry to see where the gaps are, and how their peers are accelerating their digital transformation journey to support business growth."
Overcoming roadblocks
Further research from Procore reveals construction firms in Singapore understand that digital transformation is required to overcome labor shortage, with 61% of construction businesses being 'well on the way' in their digital transformation journey – higher than the APAC average of 58%. Construction decision makers recognise that technology provides a raft of benefits for the industry, in particular resource efficiency through less rework and providing improved customer experience.
As part of their digital transformation roadmap, two in three construction businesses cite upskilling staff with soft skills, technological skills and trade skills as a strategy to improve both productivity and profitability; while around one in two construction businesses believe that improving access to project information will do the same. Interestingly, the research from Procore found that paper remains a common medium for Singaporean construction decision makers for estimating and pricing processes (39%), environment records (38%) and site activity records (36%).
However, more than half of construction firms (54%) agree that they need support from the government to continue on their digital transformation journey. Construction decision makers also cited lack of support from technology providers and vendors (39%) and changing established practices and behaviors (38%) as key barriers for digital transformation.
Construction technology
Across the Asia Pacific region, Singapore is ahead on the digital maturity curve – with above average adoption rates for the majority of technologies from BIM to pre-fabrication, extended reality (XR) to artificial intelligence and machine learning (AI/ML).
Procore's research found that construction decision makers in Singapore expect technologies such as big data analytics (45%) and pre-fabrication (43%) to drive change in the next three years. To that end, 65% of respondents plan to introduce big data solutions in the next three years, while 55% plan to do the same for pre-fabrication technologies. Singapore respondents also displayed strong intentions to introduce cutting edge technologies within the next three years, such as 3D printing (61%), drones (57%) and robotics (57%).
Competitive difference
Additional research from Procore reported that construction businesses in Singapore recognised the push for more efficient data management, with respondents almost unanimously (99%) believing that it would benefit their business. The most common benefits of efficient data management include improved visibility of project information (48%), enhanced security (43%), improved decision making (42%), and helping to achieve sustainability goals (41%). Singapore builders also expect to save an average of 18% on total project spend just by managing data more efficiently.
"Across APAC, we can see that the construction industry recognises the opportunity to leverage the massive amounts of data generated through the use of technology to make more data-driven decisions across every phase of the construction life cycle. Data plays a mission critical role in providing real-time visibility and insight into all aspects of project performance, and helps firms stay ahead of compliance, reduce rework, and keep everyone accountable. Ultimately, smarter construction empowers construction businesses to have better control of their projects and deliver higher quality builds," said Wells.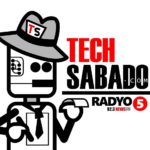 by TechSabado.com editors