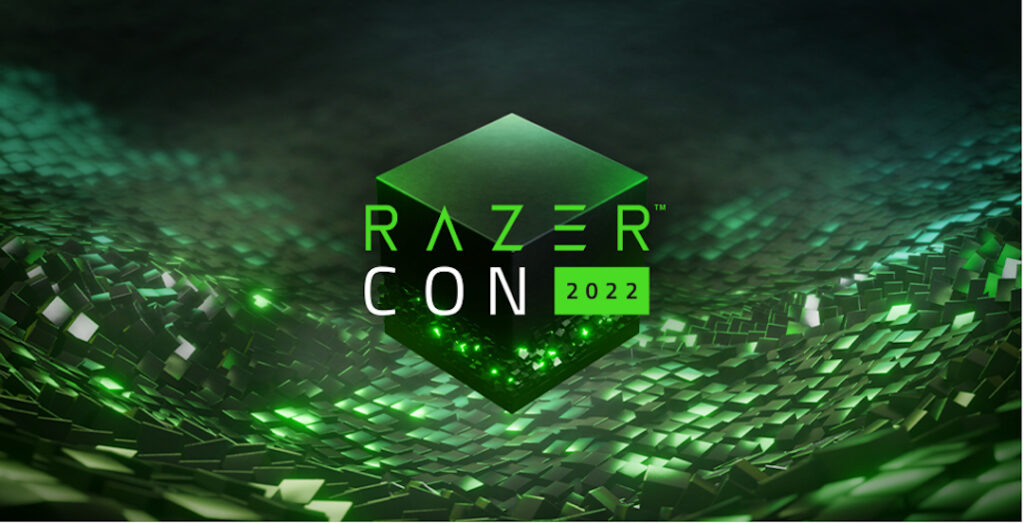 Razer, the leading global lifestyle brand for gamers, announced that its annual flagship event RazerCon, the digital celebration of all things gaming, is set to take place on October 15th, 2022.
Min-Liang Tan, Razer chief executive, will be kicking it off with an exciting keynote filled with updates from the brand, before handing it over to the events' hosts, OTK members Rich Campbell and Cyr. The highly anticipated event is sponsored by Qualcomm and presented by Intel, Facebook Gaming, Twinkly, Verizon, and Displate. In true RazerCon fashion, the livestream will feature exclusive news, a sneak peek into upcoming games, first-in-class entertainment, exciting giveaways, and much more.
As Razer continues to set the bar for the gaming industry, fans can expect another impressive production from the brand and its partners. RazerCon 2022 will be streamed live on Razer's official Twitch, Facebook, and YouTube channels. The pre-show will begin at 9am PDT(Pacific Daylight Time), with the main event scheduled to run from 10am until around 4pm. As the brand's flagship event, RazerCon 2022 will feature the following segments:
● A main keynote by Min-Liang Tan, Razer chief executitve and co-founder, filled with groundbreaking announcements from the brand.
● Sustainability updates and news that will empower both consumers and businesses to #GoGreenWithRazer
● Special reveals of new and upcoming Razer products by product leads.
● Exciting gaming showcases from gaming studios like Merge Games, Rogue Games, Thunderful, Notorious Studios, Apogee Entertainment, and Hidden Leaf Games.
● Exhilarating content and activations from this years' presenting partners Intel, Facebook Gaming, Twinkly, and Displate.
● Special appearances from friends of the brand and incredible entertainment and live performances.
"RazerCon is our annual flagship event for our fans and since its inception, it's getting bigger with each passing year," said Min-Liang Tan.Razer chief executive and co-founder. "The Razer ecosystem continues to grow – from industry leading gaming hardware, gaming software used by over 200M gamers worldwide and services tailored for gamers. This year will be our biggest RazerCon yet, and we look forward to sharing a whole host of new Razer products and services for our hardcore fans."
Pre-RazerCon Activations
Now in its third year, RazerCon began as a way for Razer to celebrate the gaming community, and what better way to celebrate than with a series of giveaways? Fans have the opportunity to win prizes from Razer and its partners starting from September 15th until October 15th during the livestream and can sign up from now to enter Razer's Grand Raffle on the RazerCon website.
Aside from the Grand Raffle that Razer has every year, the brand is also collaborating with partners like Facebook Gaming, Twinkly, and Displate for a plethora of unique pre-show giveaways and competitions.
RazerCon: Elevating digital events
The inaugural RazerCon took place in 2020 with the aim to create a new and innovative way to connect with the community in the absence of physical events. Growing from strength to strength, RazerCon has transformed the way brands interact with gamers and set a new precedent for online events, including carbon neutral live streaming.
Last year's RazerCon was the first ever gamers' carbon neutral streaming event. 1.5 million viewers tuned into the livestream, which garnered over 375 thousand hours of watch-time, and 250 million social media impressions. This year's RazerCon will also be carbon neutral as the brand will be tapping on AWS to use green energy to power the event. This is in line with Razer's decarbonizations efforts to become a net zero company by 2030.
Another trademark of RazerCon is the reactive Razer Chroma RGB lighting (patent pending) that powers the event. Razer Chroma RGB is Razer's proprietary RGB lighting technology system with 16.8 million colors designed to create continuous dynamic lighting effects. Viewers who turn on their Razer hardware during the livestream will witness their Chroma-enabled devices synchronize with the event, especially during the musical performances and entertainment segments.
WATCH: TECHSABADO and 'TODAY IS TUESDAY' LIVESTREAM on YOUTUBE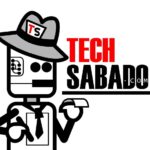 by TechSabado.com editors