PLDT's wireless subsidiary Smart Communications, Inc. (Smart) has hailed the signing of the SIM registration act into law, while at the same time calling for more time to prepare for SIM registration.
"There is a clamor from Public telecommunication entities (PTEs) like Smart to be given more time to prepare and test its systems to ensure the safety of the information that will be collected from prepaid subscribers – as an information campaign on the SIM registration process will be launched and Smart will ensure to provide its prepaid customers a smooth and hassle-free experience upon registry of their SIMs," said Atty Roy D. Ibay, Smart vice president and head of Regulatory Affairs. "This industry-wide effort will impact not just the telecommunications companies but the thousands of retailers and millions of Filipinos using telco services as well."
Smart has also reiterated its readiness to participate in the crafting of the bill's Implementing Rules and Regulations (IRR). "We are ready to participate in the formulation of the IRR within the prescribed period," Ibay said.
Alongside their support for SIM registration, Smart and parent company PLDT's long-standing consumer protection initiatives include measures aimed at curbing mobile phone-aided criminal activities such as text scams. In addition to blocking SIMs that send 'smishing' messages, Smart has also blocked Uniform Resource Locators (URL) linked to these illegal activities. In 2021, PLDT and Smart invested nearly ₱3 billion in cybersecurity infrastructure to help safeguard the public against emerging cyberthreats, vulnerabilities, and other online criminal activities.
WATCH: TECHSABADO and 'TODAY IS TUESDAY' LIVESTREAM on YOUTUBE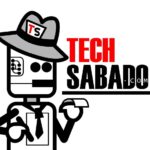 by TechSabado.com editors