BLOCKCHAIN | Keys to a surviving, thriving guild amidst unpredictability
Global data aggregator and infrastructure provider BlockchainSpace shares vital measures to ensure guild resiliency.
Web3 is introducing a new way of doing business and it has transformed into the form of guilds. As guilds scale, they begin to have a more significant role in the space by investing in NFT projects, driving widespread crypto adoption, and lowering barriers to entry, contributing to the bright future of web3.
BlockchainSpace (BSPC), the leading data aggregator and infrastructure provider for guilds and Web3 projects, believes there are opportunities for guilds to weather the impact of the bear market while still scaling up in the Metaverse.
"Growth is crucial to a businesses' success and survival, as it drives better performance and more profit. The same goes for play-to-earn guilds," said Peter Ing, chief executive ffficer and founder of BSPC. "Guilds will play a vital role in the adoption of Web3 and it's starting in the gaming sector. Big names with huge player bases have already expressed their interest to enter this sector, so growth is inevitable and it's just a matter of sustaining your guild through these trying times at this stage."
Ing stressed that the journey towards building a successful business–or guild– requires overcoming obstacles, some of which materialize during the bear market, such as the decreasing number of scholars, less earnings, and owner fatigue. To help guilds survive and thrive in the blockchain gaming space despite unpredictability, Ing shared his top tips to keep in mind:
Rally support from the community
Even though guilds have their own communities, it's a must for them to branch out and build relationships with other innovators, thought leaders, and fellow guild members in the industry to receive support and share best practices.
In the bear market where guidance and encouragement from others are necessary to overcome challenges caused by market conditions, BSPC partnered with local guild YGG, one of the largest guilds in the space, to organize the Philippine Web3 Festival in hopes that the event will serve as the avenue where guilds and other community members can find a supportive ecosystem to help them thrive in the metaverse.
Prioritize the scholars
Scholars are what make a guild, and retaining them significantly impacts its survival. However, based on the data aggregated from over 24,000 Guilds and 2 million players, BSPC found that various guilds encounter scholar challenges unique to their community's size.
For instance, macro guilds have difficulty sourcing talent and scholars, limiting the opportunities that they can maximize. Ing suggests being proactive and branching out, as this will help connect a guild to players with potential and talent that could bring in several opportunities.
On the other hand, mid-sized guilds have a hard time keeping track of what's happening with their scholars, which results in low scholar retention. Luckily, there are tools that automate procedures for easier guild management, such as BSPC's Discord Bot.
The bot primarily monitors and aggregates real-time data for game statistics and token prices, and provides insights on a guild's earnings. With the Guild Bot, users can also apply for a guild scholarship, process scholar applications, and gain insights into key statistics for guild revenue and performance.
Lastly, smaller guilds composed of casual crypto users often have trouble with their community's performance due to lack of training. It may be advisable to promote some scholars to leadership positions to help train other members, boosting the guild's stability and morale.
Reevaluate game strategies
Guilds built for the long term must know to lay the foundation for future successes, and this requires evaluating the overall performance and finding ways to improve strategies. A good way to get started with this is to compare a guild's performance with its competitors in a specific region or across the globe, identify what's not working and improve what is, and adjust strategies and goals as needed.
Ing shared that BSPC's Global Guild Database is the ideal tool for this purpose. Through this one-pager report, guild owners and managers can access insights on global guild data, performance by region, and the top five guilds by number of members per region.
"There is an opportunity in every situation, and these trying times are not an exception," remarked Ing. "As native businesses of the Metaverse, gaming guilds are susceptible to the price fluctuations in cryptocurrency. Unpredictability comes with the territory—every guild that wants to last has to anticipate disruptions and be prepared once they happen." With the right game plan, Ing expressed optimism that guilds will thrive amidst the highs and brave through the lows.
Ing also hinted at BSPC's plans of further supporting guilds in addition to the community's participation to grow the space. "The more you participate in interacting with games, apps, web3 projects to grow the space will build reputational history for guilds which is what future customers will look for. We're building out the platform for you to prove this! Not every guild is built the same and credibility will be key."
WATCH: TECHSABADO and 'TODAY IS TUESDAY' LIVESTREAM on YOUTUBE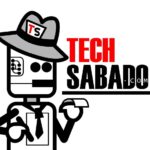 by TechSabado.com editors