WHITE-COLLAR CRIME | Top biggest corporate frauds, so far
Valued at $32 billion, cryptocurrency exchange FTX filed for bankruptcy on November 11, 2022, leaving nearly 1 million customers unable to access their funds.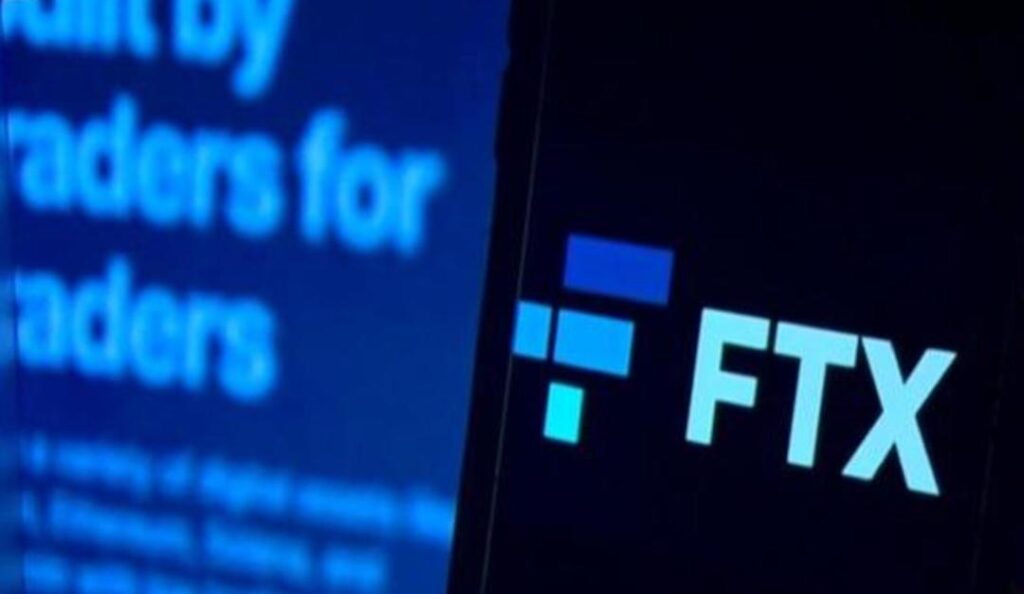 In the wake of the FTX scandal, Safe Betting Sites has listed the top 10 biggest corporate frauds in history by amount embezzled and examined where the crypto exchange's bankruptcy falls on the list.
"This FTX debacle will affect future crypto regulations because there were so many high-profile people involved. It has been reported that Sam Bankman-Fried created many backdoors to steal money from investors, and he may have been successful in doing so with the help of these high profile people who may not have known the extent of his criminal activities," said Mark Basa, managing director of XWECAN Crypto. "In the long-term, this will affect centralized blockchains and centralized projects that actually more or less have their days numbered anyway. I believe when the average retail investor understands what a centralized service is, they are going to stay away from them, unless a better decentralized model is available."
Valued at $32 billion, cryptocurrency exchange FTX filed for bankruptcy on November 11, 2022, leaving nearly 1 million customers unable to access their funds.
"What we have to look at is that regulation is going to come to crypto while the retail investor simultaneously becomes more educated on decentralized services. Despite all the regulations on crypto, the government will have to find new ways of infringing on decentralized services, said Basa. "There are ways in which the government can really come after people if they want for almost any reason. While the Tornado Cash developer is in prison, people like Do Kwon and Sam Bankman-Fried are walking free. It makes no sense."
Less than three years after it was founded, the cryptocurrency scam turned out to be one of the biggest corporate frauds ever. Here's a list of othe white-collar scam the world has seen, so far.
Enron – $74 Billion
From 1996 to 2001, Enron was named "America's Most Innovative Company" for five straight years. At one point, it was the seventh-largest company in the US (on paper).
However, the company was using a mark-to-market accounting scheme to make it seem like they were more profitable than it actually was. In addition, Enron was hiding all of its losses in shell companies. As a result, the company fell from a $90 stock per share to 65 cents in just four months, when news broke of their disguised accounts.
The fall of Enron scam resulted in $74 billion USD in lost funds and also dragged down auditing firm Arthur Andersen along with it.
FTX – $32 Billion
FTX had its own token FTT, which acted like a loyalty program for customers. The token was used as collateral to take out loans for another one of Sam Bankman-Fried's companies, Alameda Research.
In November, CoinDesk reported that nearly 40 percent of Alameda's $14.6 billion balance sheet was held in FTT. Then, Binance CEO Changpeng Zhao did some corporate due diligence on FTX's finances, prompting him to dump 23 million FTT coins, sending its price into a free fall. Once trading for as much as $80, the value of FTT has plummeted down to $1.30 in the wake of the collapse.
FTX was forced to file for bankruptcy and its collapse has since shaken consumer confidence in the crypto market.
Parmalat – $20 Billion
Parmalat's CEO Calisto Tanzi tried to cover up his losses by inflating revenues through fake transactions, using receivables from the fake transactions to create collateral to borrow more from banks, and inflating fake assets. By 1990, Parmalat was losing $300 million a year and hiding its losses in shell companies in the Caribbean.
Following an article that was released on the company by Merrill Lynch analysts Joanna Soeed and Nic Sochovsky, the stock fell roughly 40 percent over the next five months.
The scandal broke a year later in December 2003, when Parmalat publicly announced $3.95 billion in cash was missing, sending the over-inflated stock price to zero. The total value of the scam flushed out an estimated $20 billion in value.
Volkswagen – $25 Billion
Volkswagen's "Dieselgate" scandal was one of the most audacious corporate frauds in history. In an attempt to become the world's No.1 carmaker, Volkswagen tried to bypass the United State's regulatory emission control by using software to control the exhaust equipment.
For nearly a decade, Volkswagen anchored a clean diesel campaign for high-performance cars that also had excellent fuel economy and squeaky clean emissions. With the US' strict protocol, VW used software to shut off the exhaust control equipment as soon as the cars rolled off the regulators' test beds. The cars would then spew out illegal levels of two types of nitrogen oxides.
The fraud led Volkswagen to pay $25 billion in fines, penalties, civil damages, and restitution for all 580,000 tainted diesel cars sold in the US.
Worldcom – $11 Billion
Worldcom, one of the largest telecommunications companies in the US, went bankrupt in 2002 following a massive accounting fraud.
When the tech boom turned into a bust, many companies slashed telecommunications services and equipment. WorldCom then resorted to accounting tricks to maintain its ever-growing appearance.
In order to hide its debt, the telecommunications company inflated net income and cash flow by recording expenses as investments. Eventually, the accounting scandal led WorldCom to file for bankruptcy and it was later found that it overstated its assets by a whopping $11 billion.
Theranos – $10 Billion
Theranos Inc claimed to have invented an automated device that was able to devise blood tests that required only small amounts of blood that could be used to diagnose diseases quickly and accurately. The claims were later proven false and the company was quickly dissolved in 2018 by multiple lawsuits.
Once valued at $10 billion in 2013 and 2014, Theranos turned into one of the biggest corporate frauds in recent history. The company was able to raise over $700 million from venture capitalists and private investors but quickly turned from a company with a lot of hype into a major disappointment.
By 2015, medical research professor John Ioannidis questioned the validity of Theranos' technology leading to its demise. Recently, CEO Elizabeth Holmes was sentenced to 11 years in prison after being found guilty of four counts of wire fraud and conspiracy.
Wirecard – $4 Billion
An audit conducted by EY refused to sign off on Wirecard's 2019 accounts, which ultimately forced chief executive Markus Braun to admit that $2.1 billion of the company's cash simply did not exist.
In mid-2020, Philippine authorities probed local businesses thought to have connections to Wirecard. The German payments firm initially claimed its missing money was purportedly held in escrow accounts in two big Philippine banks, although both banks denied it.
Since Wirecard had been falsifying financials to shareholders, Braun was eventually arrested, and the company declared bankruptcy soon after. However, chief operating officer Jan Marsalek, who was believed to be hiding in the Philippines, but denied by the country's immigration authorities, disappeared and is still missing.
Overall, the collapse of Wirecard led to a $4 billion fraudulent scandal.
Wells Fargo – $3 Billion
The American bank was fined $3 billion due to a fake account scandal that came to light in late 2016.
Since 2016, Wells Fargo has been faced with millions of lawsuits. The scheme lasted over a decade and was committed by thousands of Wells Fargo employees.
The scandal led the bank to pay $3 billion to the U.S Securities and Exchange commission. However, none of that money in the settlement went to compensate customers. Instead, the bank has made other efforts to compensate the victims.
Qwest Communications – $3 Billion
Qwest Communications was caught falsifying financial documents. To increase revenue, Qwest communications would swap pieces of equipment with other providers and record the transaction as revenue. While inflating the stock value, the company was also guilty of insider trading.
The CEO, Joseph Naccio wrongly informed Wall Street that aggressive revenue targets would be achieved despite knowing the stock had no value. In the process, Naccio earned over $50 million in the process of selling the stock while also engaging in insider trading.
Overall, the telecommunications company masterminded a financial fraud scheme worth an estimated $3 billion.
Olympus – $1.5 Billion
Olympus was able to hide two decades of losses by paying inflated fees to advisers. As a result of the scandal, the company shares lost 70 percent of their value from 2006 to 2008.
The corporate corruption scandal led to $1.5 billion in investment losses and various fees and other payments backdating to the 1980s.
Still commenting on cryptoand FTX: "Watch what happens over the next five or ten years. The need for consolidated decentralization and DeFi is going to come. The government will try to play catch up as always, and regulators and big businesses will try to adapt. Eventually people will grasp the fact that withdrawing your money from centralized banks and putting it in crypto makes the central banking system obsolete, said Basa. "If you leave your crypto with another custodial service like a centralized exchange, it is theirs. They own it, and they keep it just like if you leave your money in the bank versus if you store gold in a safe. The bank has the money. If I transfer 1 dollar from my bank to another bank, it is the same dollar in the same system. It doesn't work like that in blockchain. This is what the retail investor is beginning to understand.
"While regulators claim they want to protect people, the elephant in the room here is that they're protecting the global centralized banking system that relies on the people's lack of knowledge that, with change, could shift the way the world thinks about money forever."
This article was originally posted on SafeBettingSites.com
WATCH: TECHSABADO and 'TODAY IS TUESDAY' LIVESTREAM on YOUTUBE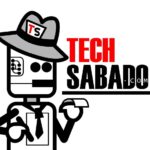 by TechSabado.com editors