TELECOM | Connecting Filipinos with faster, safer broadband service
PLDT Home, the Philippines' leading home broadband service, continues to take a step further in meeting its commitment of providing the best customer experience to its subscribers. To meet the ever-changing needs of digital Filipinos, PLDT Home has come up with a suite of services for work, school, entertainment, and lifestyle.
"We are doing our best to nurture our relationship with our customers that goes beyond price and product, to help differentiate PLDT from competition. As a new year arrives, we are continuously looking for ways to uplift the lives of Filipinos through our services, fulfilling our customer promise that they can count on us," said Jeremiah de la Cruz, head, Consumer Business – Home.
Empowering smart homes
To enable people to fully experience and appreciate the fastest internet speed in the Philippines, PLDT Home implemented a free speedboost along with the Easy Speedboost program, which allows subscribers to easily upgrade their plans for as low as P50.
PLDT Home continues to set the bar for the future of home internet connectivity in the country as it provides access to future-ready innovations including top-of-the-line Smart Home solutions such as Wifi Mesh devices bundled with its flexible broadband plans.
PLDT Home also introduced a breakthrough innovation, the MyOwnWiFi, a first-of-its-kind add-on service which allows existing Fiber customers to have a secondary internet connection with the same speeds as their Fiber base plan.
Bringing world-class entertainment
In 2022, PLDT Home inked an exclusive partnership with LionsGate Play, the fast-growing Southeast Asian streaming platform of the global content studio behind major franchise properties such as John Wick and The Hunger Games.
Game of Thrones fans were also able to tune in to the highly anticipated HBO Original series House of the Dragon without interruption, as PLDT Home offered access to HBO GO that can be conveniently charged to their account hassle-free.
Asian drama lovers can also binge-watch the latest K-drama like Reborn Rich or their favorite regional content through premium access to streaming app Viu with the most affordable premium subscription in the Philippines at just P80 per month.
PLDT Home also brought world-class events like the Emmys and Miss Universe Philippines live and straight to their subscribers' homes.
Award-winning communities
PLDT Home-backed Madiskarte Moms PH (MMPH) won a Silver Stevie Award for Innovation in Community Relations or Public Service Relations at the 2022 Asia-Pacific Stevie Awards, An online community for over 105,000 aspiring and experienced mother entrepreneurs or mompreneurs, the Stevies recognized MMPH's role as a safe space and go-to resource for moms who want to start or grow their online home business. The community conducts regular webinars and masterclasses, and serves as a venue for networking among industry experts, other sellers, and potential buyers.
To recognize the hard work of Filipino mompreneurs and celebrate their success, MMPH also held Gawad Madiskarte 2022, its first ever annual awards to recognize top mompreneurs, powered by PLDT Home Biz. Awardees were given P100,000 cash prize, a one-year PLDT Home Biz Plan, and a laptop to help them go further in their business.
Keeping families safe online
Affirming PLDT Home's commitment to keep families safer at home, PLDT Home and Google partnered in 2022 for the "Be Internet Awesome" campaign, educating Filipino children and families about online safety and digital citizenship.
PLDT has also continuously enhanced its digital customer service channels, allowing customers to conveniently pay bills, report service issues, track service repair tickets and new service applications, and monitor service interruptions through https://pldthome.com/support. Paybox kiosks where customers can pay their bills have also been deployed in PLDT and Smart stores nationwide. Other digital payment options are the all-in-one money app Maya and platforms like PayExpress Online, Lazada, and Shopee.
PLDT continues to modernize and roll out its network to provide fiber to underserved areas, particularly in regions outside Metro Manila. As of end-September, PLDT had expanded its total fiber footprint to over 1.09 million kilometers, consisting of over 231,000 kilometers of international fiber and almost 860,000 kilometers of domestic fiber.
As a result, the country's broadband speeds are now among the fastest in Southeast Asia. Based on the latest Speedtest Global Index report from internet analysis firm Ookla, the Philippines ranks fifth in terms of median download speeds among Southeast Asian countries.
WATCH: TECHSABADO and 'TODAY IS TUESDAY' LIVESTREAM on YOUTUBE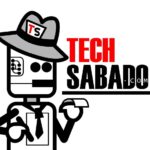 by TechSabado.com editors