PLDT and its wireless unit, Smart Communications, Inc. (Smart) continue to empower young innovators, welcoming ninety eight new teams to their Innovation Generation (InnoGen) grant program.
Launched in August 2022 with the theme #ForwardTogether, InnoGen 3.0 highlights the role of the youth in nation building through inclusive and sustainable technology.
"With the widening digital divide, it is imperative that we as a nation adapt, evolve and innovate in this ever-changing and fast-paced world. We are counting on the youth, specifically the ninety eight teams joining this program, to help uplift communities and to create a smarter and better world for all," said Cathy Yang, first vice president and group head of Corporate Communications at PLDT and Smart.
Ninety eight of young innovators are joining this season of InnoGen, the largest number of participants to date, also extending opportunities to senior high school (SHS) students for the first time.
InnoGen is PLDT and Smart's innovation grant program for tech-savvy and aspiring Filipino innovators whose passion and purpose are to bring meaningful impact to their communities.
This year, InnoGen underscores the importance of purpose-driven and inclusive solutions in addressing not just the current digital divide but also the socio-economic gaps in our society.
"InnoGen is aligned with our core belief that innovation is key to nation building. We have innovative learning tools to help ensure that no learner is left behind, livelihood programs that capacitate farmers to be more economically competitive, and digital wellness advocacies that strive to build a safe and secure online environment for children, customers, and communities," said Stephanie V. Orlino, assistant vice president and head of Stakeholder Management Team at PLDT and Smart.
"Welcoming these ninety eight teams of college and SHS students to this season of InnoGen sparks hope, that even in the most challenging times, we can count on the youth to find, or even become, the much-needed solution themselves," said Francis Flores, SVP and business head of Consumer Business Group at PLDT and Smart.
"We hope for InnoGen to become a starting point for the youth towards a brighter tomorrow. May this program nurture ideas, encourage a culture of empathy, and create a way to turn dreams into reality," said Roderick Santiago, first vice president and Deputy Network head at PLDT and Smart.
InnoGen is also a part of PLDT and Smart's contribution to UNSDG #4 Quality Education and #9 Industry, Innovation and Infrastructure.
WATCH: TECHSABADO and 'TODAY IS TUESDAY' LIVESTREAM on YOUTUBE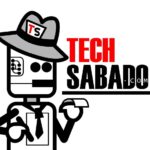 by TechSabado.com editors