Leading integrated telco network PLDT and its wireless unit Smart Communications received four new international certifications covering critical network facilities in the Visayas and Mindanao, bringing to 22 its total Certifications for Business Continuity Management System (ISO 22301:2019).
Spearheaded by PLDT and Smart's Enterprise Business Continuity and Resilience Office (BCRO), the Group's attainment of these ISO certifications will ensure network resilience to minimize disruption in the delivery of connectivity and support the PLDT Group's sustainability focus.
"These ISO certifications are a testament to our continued commitment to deliver world-class customer experience and our dedication to achieve operational excellence while upholding sustainability," said Alfredo S. Panlilio, PLDT and Smart president and chief executive.
"In order to facilitate and ensure world-class customer experience through reliable and resilient operations, BCRO established a pervasive resiliency framework through ISO 22301: 2019, which enables the company to consistently prevent, minimize, and recover from disruptive incidents while mitigating financial and reputational impact across its critical facilities and operations nationwide," said Atty Oliver Carlos G. Odulio, head of PLDT and Smart's Enterprise Business Continuity and Resilience Office. "Over and above achieving the certifications, focus is given on the operational discipline and continuous process improvement that is generated in going through the ISO process, thus ensuring that the company is able to effectively respond to the evolving risks and threats for the benefit of the company's subscribers and stakeholders."
"Business resiliency and the adoption of management systems such as ISO are two areas that are evaluated in ESG ratings," said Melissa Vergel de Dios, PLDT chief sustainability officer, highlighting the importance of ISO certifications in supporting the PLDT Group's bid to attain ESG leadership in the region. "These 22 ISO certifications will be viewed favorably. We thank the teams that worked on obtaining these certifications for this for responding to the call for everyone to do their share to help put PLDT on the global stage with respect to ESG leadership," she said, adding that this move is aligned with the CEO's direction to embed Sustainability in the business, and making it part of what we do every day.
PLDT and Smart's recent certifications focus on critical network facilities across the country, including cable landing stations and network operations centers, ensuring that the Group's facilities that support voice, data, and converged multimedia services connectivity are compliant to international standards for business continuity preparedness. These underscore the Group's capability to minimize the impact of crises and disasters, and immediately recover critical business functions within acceptable time frames at a predefined capacity during a disruptive incident.
With internationally certified world-class facilities, PLDT and Smart are also better positioned to serve enterprises and international clients, including hyperscaler companies, boosting the country's ambition to become the hyperscaler hub of the region.
As of end-2022, PLDT's fiber infrastructure reached approximately 1.1 million kilometers, consisting of over 231,000 kilometers of international fiber and around 866,000 kilometers of domestic fiber. This infrastructure also supports Smart's mobile network, which covers 97% of the population with 3G, LTE and 5G.
These initiatives are aligned with the PLDT Group's endeavors to provide connectivity to all, and support the United Nations Sustainable Development Goals (UNSDG) particularly on SDG No. 9 – Industry, Innovation, and Infrastructure.
These also reinforce PLDT Group's commitment as one of the founding members under the Digital Infrastructure group of the Government-mandated Private Sector Advisory Council (PSAC) formed in 2022, with PSAC programs such as GoDigital Pilipinas aimed at expanding access to digital technologies.
WATCH: TECHSABADO and 'TODAY IS TUESDAY' LIVESTREAM on YOUTUBE
PLEASE LIKE our FACEBOOK PAGE and SUBSCRIBE to OUR YOUTUBE CHANNEL.
WATCH OUR OTHER YOUTUBE CHANNELS:
PLEASE LIKE our FACEBOOK PAGE and SUBSCRIBE to OUR YOUTUBE CHANNEL.
autoceremony >> experimental sound, synths, retro tech, shortwave

RACKET MUSIC GROUP >> alternative manila

GiZMO MiZMO >> toys and collectibles

PLEASE LIKE our FACEBOOK PAGE and SUBSCRIBE to OUR YOUTUBE CHANNEL.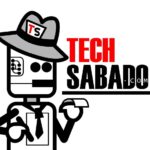 by TechSabado.com editors