BUSINESS TECH | Singapore calls for a more interconnected, trusted, inclusive digital economy
ATxSummit embarked on exciting panels focused on Generative AI, tech for good, navigating tech winter, immersive technologies, and digital sustainability.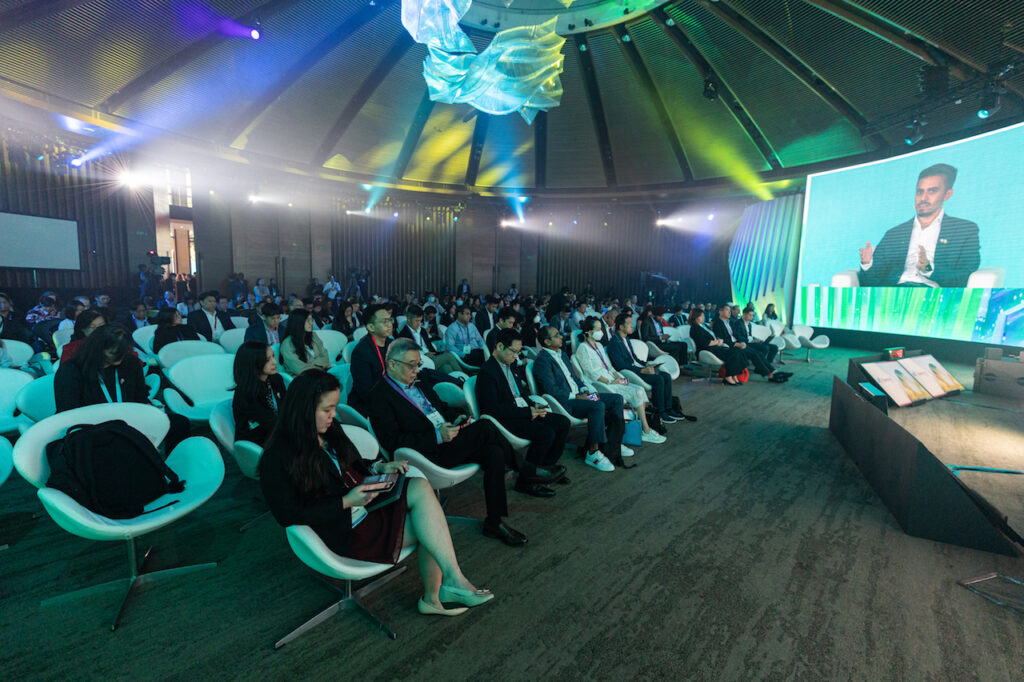 Asia's flagship tech event, Asia Tech x Singapore (ATxSG), opened on June 6 at Capella Singapore with ATxSummit, an invitation-only event that sees business, tech and government leaders from around the world discuss the myriad opportunities and challenges of the digital space. Organized by Singapore's Infocomm Media Development Authority (IMDA), the Summit was kicked-off by Guest-of-Honour, Deputy Prime Minister and Minister for Finance, Lawrence Wong
Speaking at the opening were also Chief Executive IMDA, Lew Chuen Hong who provided the groundwork on the state of technology use today and its potential benefits to productivity and the global economy. In a featured address, H.E Kaja Kallas, Prime Minister, Republic of Estonia, spoke about how a shared digital world that is open, free and secure can only be achieved through three things – collaboration, strong partnerships and trusted connectivity. Echoing her sentiments was Dame Jacinda Ardern, former Prime Minister of New Zealand. Ms. Ardern made a special appearance with a recorded address that emphasized the importance of collaborations between the private and public sectors as we govern and navigate the deployment of generative AI tools.
ATxSummit embarked on exciting panels focused on Generative AI, tech for good, navigating tech winter, immersive technologies, and digital sustainability.
The first Generative AI panel, titled "Pause or Play – Generative AI's Promise, Perils and Partnerships" was moderated by Annabelle Droulers, Bloomberg Television, and included panelists H.E. Alexandra van Huffelen, Minister for Digitalisation and Minister of the Interior and Kingdom Relations, Netherlands; Ahmed Mazhari, President, Microsoft Asia; and Keith Strier, Vice President, Worldwide AI Initiatives, Nvidia.
They discussed the importance of policy and regulation by both governments and private organizations regarding AI, noting the potential existential risk that the technology possesses. The panelists also shared case studies and examples on how generative AI can benefit society across multiple segments – from healthcare, education, language training and economic productivity. It is also important for generative AI to be trusted by society for its true potential to be harnessed, with the panelists agreeing on the importance of a more holistic education process together with international regulations put in place.
Along a similar vein, "Pause or Play: Generative AI's Innovators" panel was moderated by Su Lian Jye, Chief Analyst, Applied Intelligence, Omdia and included panelists such as Ben Brooks, Head of Public Policy, Stability AI; Ori Goshen, Co-CEO, AI21 Labs; Feng-Yuan Liu, Vice President of Business Development, Aicadium, Michael Sellitto, Head of Policy (Interim), Anthropic; Joshua Wong, Co-Founder and CEO, Hypotenuse AI; Ivan Zhang, Co-Founder & CTO, Cohere and Jennifer Zhang, Co-Founder and CEO, WIZ.AI.
They spoke on the unexplored areas within the workplace that AI has yet to venture into, including workflows, data analytics, and other structured and process driven protocols in which the technology could come in an increased efficiency. However, the panel also cautioned on the importance of third-party tools to assess AI use, so that performance, safety, and capability, among others are maintained. The panelists also touched on the medium that AI is deployed in and how it should be suited for its circumstances – citing examples of different uses in industries such as law enforcement and healthcare, and how AI prediction could make an impact on decision making.
The "Promise to Progress: Delivering Tech for a Better World" panel explored how technology could augment current efforts in improving the lives of people around the world. Moderated by Dr Ming Tan, Founding Executive Director, Tech For Good Institute, the panel featured speakers including H.E. Eglė Markevičiūtė, Vice-Minister of the Economy and Innovation, Lithuania; H.E. Marisa Lago, Under Secretary of Commerce for International Trade, USA; Mark German, Executive Director, Rise, Schmidt Futures, Peter Selfridge, Global Head of Government and Public Affairs, SAP, and Dr Kazuo Yano, Fellow, Hitachi Ltd. and CEO, Happiness Planet Ltd.
The panel discussed various ways in which advancements in technology could make a positive impact in various ways, enabling sustainable growth for Southeast Asia and beyond while aiding the fight against climate change. Panelists also spoke on people, regarded as the most important resource, and how reskilling, upskilling, and onboarding people onto borderless projects can help bridge cultural differences and the digital divide. The panelists also shared perspectives on how technology needs to be implemented across public services, as existing and high public expectations for private sector services have begun to shift onto government services. They also touched on the importance of generating quality connections between people, and the relationship between bridging communities and supporting talent.
The summit also touched on other interactive discussions on emerging tech such as Web 3.0 and blockchain, and how it helps to build trust in the ecosystem; the importance of tech convergence to enhance digital commerce; and how both public and private sectors can collaborate to solve global challenges such as climate change.
WATCH: TECHSABADO and 'TODAY IS TUESDAY' LIVESTREAM on YOUTUBE
PLEASE LIKE our FACEBOOK PAGE and SUBSCRIBE to OUR YOUTUBE CHANNEL.
WATCH OUR OTHER YOUTUBE CHANNELS:
PLEASE LIKE our FACEBOOK PAGE and SUBSCRIBE to OUR YOUTUBE CHANNEL.
autoceremony >> experimental sound, synths, retro tech, shortwave

RACKET MUSIC GROUP >> alternative manila

GiZMO MiZMO >> toys and collectibles

PLEASE LIKE our FACEBOOK PAGE and SUBSCRIBE to OUR YOUTUBE CHANNEL.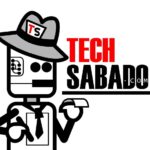 by TechSabado.com editors