PLDT's commitment to the principles of good governance and an effective Internal Audit function have been vital in its celebrated decades-long run as the country's leading telco, with insights shared at a recent International Internal Audit Awareness Forum.
Organized by PLDT Group Internal Audit (IA), in coordination with the other IA units of the MVP and JG Summit Groups, the forum aimed to share best practices among the attending companies and recognize the transformative role of internal audit professionals in their respective organization.
"Our success has enabled us to weather strong challenges throughout 2022 and beyond," said Alfredo S. Panlilio, PLDT and Smart president and chief executive, as he emphasized how PLDT and Smart continue to embark on a well-defined road map for the future while strengthening good governance across the group. "Good governance provides a solid foundation for the long-term business growth we are aiming for, and is embedded in our ways of working and core values that dictate our habits and attitude."
PLDT's success is based on a solid business foundation, with good governance and an effective internal audit system as key components. Its governance framework ensures management decisions are based on ethical and transparent principles, and its internal audit function has provided independent assurance that the company's operations are effective and efficient.
"At PLDT, good governance encompasses group-wide practices that are anchored on our principles of accountability, integrity, fairness, and transparency," Panlilio said.
The panel discussion, hosted by PLDT and Smart FVP and Group Corporate Communications Head Cathy Yang, had PLDT and Smart Chief Audit Executive Luis Reñon, Universal Robina Corporation Chief Financial Officer Evelyn Chua-Ng, and Maya Philippines Audit Committee Chair Omar Byron Mier sharing their insights on how good governance drives business growth. This was followed by forums on cyber security, sustainability, digital disruption, artificial intelligence, and audit transformation.
The PLDT Group has maintained its credit ratings from various global risk assessment firms including Fitch, Moody's and S&P Global at investment grade. Recently, Moody's Investors Service has affirmed PLDT Inc.'s Baa2 investment-grade rating, citing PLDT's tight grip on half of the revenue market share despite the strengthening of industry competition.
WATCH: TECHSABADO and 'TODAY IS TUESDAY' LIVESTREAM on YOUTUBE
PLEASE LIKE our FACEBOOK PAGE and SUBSCRIBE to OUR YOUTUBE CHANNEL.
WATCH OUR OTHER YOUTUBE CHANNELS:
PLEASE LIKE our FACEBOOK PAGE and SUBSCRIBE to OUR YOUTUBE CHANNEL.
autoceremony >> experimental sound, synths, retro tech, shortwave

RACKET MUSIC GROUP >> alternative manila

GiZMO MiZMO >> toys and collectibles

PLEASE LIKE our FACEBOOK PAGE and SUBSCRIBE to OUR YOUTUBE CHANNEL.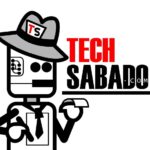 by TechSabado.com editors