BUSINESS TECH | Cisco unveils industry-defining innovations
New innovations spanning networking, security, and applications outline Cisco's strategy to help its customers address their biggest technology challenges.
Leading enterprise networking and security tech giant, Cisco shared new technologies and product advancements across its networking, security, and optimized applications portfolio. In addition, the company unveiled its vision to achieve a simplified and more unified experience for customers and partners across its product portfolio.
Digital transformation is core to almost every organization's future, and a secure network has never been more important to a modern enterprise. Cisco executives, including Chair and CEO Chuck Robbins, took the stage to share how Cisco is delivering new solutions that enable our partners and customers to be more resilient and secure in the face of a dynamic and rapidly evolving future.
"We're thrilled to share groundbreaking innovation and a robust set of new capabilities across our portfolio with our customers this year at Cisco Live. We believe there's a huge opportunity ahead for Cisco, as we're uniquely positioned to help our customers solve many of their biggest business challenges using technology. Whether security, connectivity, applications or sustainability, Cisco is the partner of choice to help our customers transform and adapt," said Chuck Robbins, chair and chief executive of Cisco. "Our leadership is excited to share everything our teams have been working on, as well as our vision for Cisco's portfolio as we strive to become simpler, more inclusive, and more sustainable."
"As today's digital environment continues to transform at record speed, businesses require robust platform solutions that are innovative, resilient, and secure. To make these work seamlessly, IT decision makers and developers have highlighted a need for a simple and centralized way to manage their expanding and rapidly evolving IT infrastructure," said Vish Iyer, vice president of Architectures at Cisco Asia-Pacific, Japan, and Greater China. "We are excited to bring these new technologies and product advancements to our customers and partners in the region and continue to help them grow in their digital journey with new unified experiences that address their challenges and complexities."
Innovations address customer's key challenges
According to Cisco's State of Global Innovation report, 85% of IT professionals indicate they value simplicity in their IT systems. The new technologies introduced at Cisco Live highlight Cisco's commitment to simplify user experiences and help drive an inclusive future for all. Technologies announced today include:
Cisco Networking Cloud
Cisco is on a mission to simplify IT, announcing its vision for Cisco Networking Cloud, an integrated management platform experience for both on-prem and cloud operating models.
A simplified IT experience influences customer satisfaction, employee retention, and competitive differentiation. Cisco recognizes the struggles with fragmentation, lack of visibility, security threats, and time-consuming integration that get in the way of delivering better experiences. It understands that the journey to simplification is defined by each operator's business objectives, functional needs, and preferred consumption model. Whether the use cases require on-premises delivery, cloud-enabled delivery or anything in between, Cisco is meeting IT where they are.
As part of its journey to simplification, Cisco has been working to create a simpler network management platform experience to help customers easily access and navigate its platforms to manage all Cisco networking products from one place. Featuring cloud-driven automation, rich network insights, and innovation through its partner ecosystem, Cisco Networking Cloud will accelerate the delivery of unified experiences and drive measurable business outcomes.
New Innovations announced at Cisco Live include single sign-on (SSO), API key exchange/repository, cross-platform navigation, expanded network assurance with Cisco ThousandEyes, cloud monitoring for Catalyst devices, sustainable energy networking solutions for the data center, and more.
Cisco is also simplifying its business to help customers simplify theirs, with a more flexible Cisco Catalyst switch stack, improved visibility into data center power and energy consumption, and new AI data center blueprints to improve performance and visibility for network operators.
AI-first security cloud
Cisco is delivering on its promise of the AI-driven Cisco Security Cloud to simplify cybersecurity and empower people to do their best work from anywhere, regardless of the increasingly sophisticated threat landscape.
It launched a new Secure Service Edge (SSE) solution, Cisco Secure Access, to enable superior hybrid work experiences and dramatically simplify access across any location, any device, and any application.
Further delivering on its strategic vision, Cisco also previewed generative AI capabilities in the Cisco Security Cloud to make security analysts significantly more effective at detecting and remediating threats and managing policy across their security environment.
Finally, Cisco marked several key milestones towards its Security Cloud platform vision with the unveiling of Cisco Multi Cloud Defense, Cisco Secure Firewall 4200 Series appliance and 7.4 software, as well as cloud-native application security enhancements in Panoptica. Cisco's latest innovations all protect hybrid and multi cloud infrastructures with phenomenal user experiences.
Driving smarter digital enterprise
Cisco announced the launch of a new Full Stack Observability (FSO) Platform—a vendor-agnostic solution that harnesses the power of the company's full portfolio and marks a key advancement in Cisco's accelerating FSO strategy. It delivers contextual, correlated, and predictive insights that allow customers to resolve issues more quickly and optimize experiences, while also minimizing business risk.
This industry-leading offering enables a new observability ecosystem that brings data together from multiple domains including application, networking, infrastructure, security, cloud, sustainability, and business sources.
Cisco's FSO Platform is focused on OpenTelemetry and is anchored on Metrics, Events, Logs, and Traces (MELT), enabling businesses to seamlessly collect and analyze MELT data generated by any source. The Cisco FSO Platform is also designed as a unified, extensible platform, allowing developers to build their own observability solutions, empowering an ecosystem of customers and partners.
The premier solution delivered on Cisco FSO Platform is Cloud Native Application Observability. It helps customers achieve business outcomes, make the right digital experience related decisions, ensure performance alignment with end-user expectations, prioritize, and reduce risk while securing workloads. In addition to Cloud Native Application Observability, the first set of modules on Cisco's FSO Platform are Cost Insights, Application Resource Optimizer, Security Insights and Cisco AIOps.
Cisco is already collaborating with partners, including CloudFabrix, Evolutio, and Kanari, to develop and monetize a diverse ecosystem of solutions for the Cisco FSO Platform that enable meaningful, new use cases and rapidly deliver customer value from observable telemetry.
WATCH: TECHSABADO and 'TODAY IS TUESDAY' LIVESTREAM on YOUTUBE
PLEASE LIKE our FACEBOOK PAGE and SUBSCRIBE to OUR YOUTUBE CHANNEL.
WATCH OUR OTHER YOUTUBE CHANNELS:
PLEASE LIKE our FACEBOOK PAGE and SUBSCRIBE to OUR YOUTUBE CHANNEL.
autoceremony >> experimental sound, synths, retro tech, shortwave

RACKET MUSIC GROUP >> alternative manila

GiZMO MiZMO >> toys and collectibles

PLEASE LIKE our FACEBOOK PAGE and SUBSCRIBE to OUR YOUTUBE CHANNEL.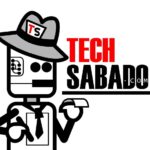 by TechSabado.com editors