CYBERSECURITY | A day in the life of a cybercriminal
Trend Micro report shows how criminal organizations come to resemble legitimate businesses as they grow.
A global cybersecurity provider, Trend Micro Incorporated, published a new research uncovering the inner workings of cybercrime organizations. The report, Inside the Halls of a Cybercrime Business, examined the operations of small, medium, and large criminal groups. The report details a day in the lives of employees and how they operate within hierarchies that increasingly resemble legitimate businesses as the group expands.
While small cybercrime groups typically consist of a few members operating under a partnership model — most of whom usually have day jobs on top of their role in the group — employees of larger organizations tend to lead lives similar to corporate workers at legitimate software companies. Large cybercrime organizations tend to have corporate-like departments such as human resources (HR) and information technology (IT), and might even have "employee-of-the-month" recognition programmes and performance reviews.
"The criminal underground is rapidly professionalizing — groups are beginning to mimic legitimate businesses that grow in complexity as their membership and revenue increases," said Ian Felipe, Country Manager, Trend Micro Philippines. "At the same time, many Filipino businesses are grappling with high cyber risk levels and a challenging threat landscape. In a recent survey we conducted, nearly 40% of Filipino IT leaders rated their organization's cyber risk levels as at the very least high, and nearly half of businesses believe that it is impossible to future proof their cybersecurity as threats are always changing. To that extent, understanding cybercriminal operations can go a long way in helping to stay ahead of threats and enhance cyber preparedness. This report will aid investigators in the ongoing fight against cybercrime by helping them better understand the entities they are dealing with."
Using examples where Trend Micro collected the most data from law enforcement and insider information, the report examined three types of cybercrime organizations based on size.
Small criminal businesses (e.g., Counter Anti-Virus service Scan4You):
A day in the life of an employee: Members often handle multiple tasks within the group and also have a day job on top of this work
Typically, one management layer, 1-5 staff members, and under US$500K in annual turnover
Comprise the majority of criminal businesses, often partnering with other criminal entities
Medium-sized criminal businesses (e.g., bulletproof hoster MaxDedi):
A day in the life of an employee: Members work full-time for the group, managing various tasks within an eight-hour shift
Typically have two management layers, 6-49 employees, and up to US$50m in annual turnover
They usually have a pyramid-style hierarchical structure with a single person in charge
Large criminal business (e.g., ransomware group Conti):
A day in the life of an employee: Members work from home based on a rigid, predictable schedule, and communicate frequently with their line manager about productivity and performance — similar to remote workers at legitimate corporations
Typically have three management layers, 50+ staff, and over US$50m in annual turnover
Implement effective OPSEC and partner with other criminal organizations
Those in charge are seasoned cybercriminals and hire multiple developers, administrators, and penetration testers – including short-term contractors
They may have corporate-like departments (e.g., IT, HR) and even run employee programs, such as performance reviews
Knowing the size and complexity of a criminal organization can provide critical clues to investigators, such as what types of data to hunt for. Understanding the size of targeted criminal organizations can also allow law enforcers to prioritize which groups should be pursued for maximum impact.
WATCH: TECHSABADO and 'TODAY IS TUESDAY' LIVESTREAM on YOUTUBE
PLEASE LIKE our FACEBOOK PAGE and SUBSCRIBE to OUR YOUTUBE CHANNEL.
WATCH OUR OTHER YOUTUBE CHANNELS:
PLEASE LIKE our FACEBOOK PAGE and SUBSCRIBE to OUR YOUTUBE CHANNEL.
autoceremony >> experimental sound, synths, retro tech, shortwave

RACKET MUSIC GROUP >> alternative manila

GiZMO MiZMO >> toys and collectibles

PLEASE LIKE our FACEBOOK PAGE and SUBSCRIBE to OUR YOUTUBE CHANNEL.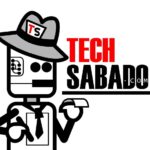 by TechSabado.com editors