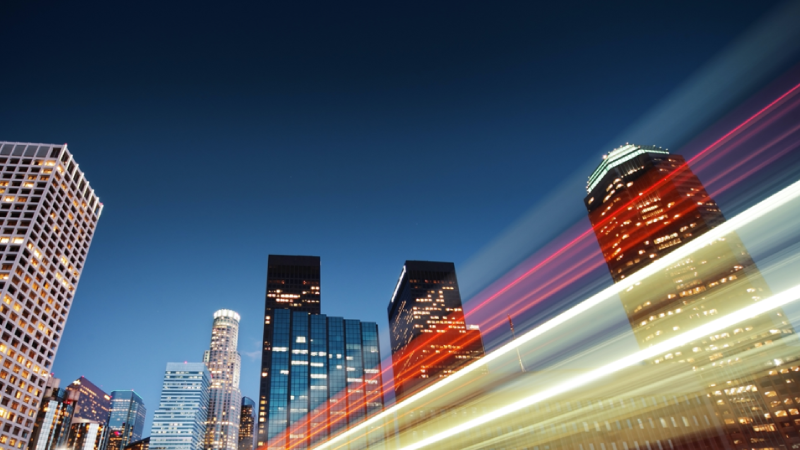 Nickel Asia Corporation (NAC), a leading natural resources development company, has joined forces with ePLDT, the ICT subsidiary and backbone of PLDT for cloud and IT solutions, to spearhead an innovative cloud migration initiative, propelling sustainable digital transformation within the industry.
Through their groundbreaking partnership, ePLDT has integrated Microsoft 365 across NAC Group's nationwide operations.
This state-of-the-art cloud-based productivity suite equips NAC Group employees with efficient communication and seamless collaboration capabilities through a unified application. With its robust and secure infrastructure, Microsoft 365 ensures easy access to critical information, tools, and resources – whether working on-site or off-site.
"Digital transformation is a journey we embark on together with clients. We go beyond providing solutions by co-creating strategies that deliver desired business outcomes," said Victor S. Genuino, president and chief executive of ePLDT, as he emphasized their commitment to customer empowerment. "Our aim is to address every unique pain point, whether it be boosting market presence, driving revenue growth, cost optimization, or enhancing efficiency."
Aligned with Nickel Asia's vision of a progressive and sustainable future, this strategic partnership with ePLDT – as well as PLDT Enterprise, PLDT's B2B subsidiary – sets the stage for an unparalleled transformational journey.
The synergy will streamline NAC Group's migration process, enhance the end-user experience, and develop a roadmap that aligns with NAC's business objectives and sustainability goals.
"Our association with Nickel Asia goes beyond system modernization," said Mitch Locsin, first vice president and head of Enterprise and International Business Groups of PLDT and Smart, as he noted the comprehensive nature of the partnership. "We are dedicated to enhancing end-user experience while accelerating a transformation journey. This enables us to operate responsibly, demonstrating utmost care for our people and the environment."
The first mining company in the Philippines to join the United Nations Global Compact (UNGC), the world's largest sustainability initiative; NAC recognizes the importance of reducing its carbon footprint while simultaneously enhancing the work experience for its employees.
By leveraging on ePLDT's multi-cloud expertise and harnessing Microsoft's cutting-edge technologies, NAC will now be able to conduct day-to-day operations with enhanced efficiency and sustainable practices.
"Nickel Asia is fully committed to progressing responsibly towards digitalization," said Chris Fernandez, NAC's vice president for Process & Technology Innovation, as he expressed the significance of strategic partnerships. "Our collaboration with ePLDT and PLDT Enterprise, who share our core values on sustainability, allows us to operate with care for our environment and stakeholders."
Similarly a participant of the UNGC, the PLDT Group demonstrates its commitment to environmental, social, and governance (ESG) practices.
By incorporating sustainability as a key consideration, PLDT aligns perfectly with NAC's decarbonization ambitions, aiming to reduce greenhouse gas emissions by 40% by 2030.
Microsoft, as well, has made commitments to becoming carbon negative by 2030, which further amplifies the value of NAC's UNGC membership.
ePLDT provides unwavering support through comprehensive training and guidance, empowering NAC with the knowledge and tools required to modernize and transform their operations. By achieving higher levels of efficiency and competitiveness, NAC is poised to create a lasting impact within the industry while upholding their sustainability objectives.
WATCH: TECHSABADO and 'TODAY IS TUESDAY' LIVESTREAM on YOUTUBE
PLEASE LIKE our FACEBOOK PAGE and SUBSCRIBE to OUR YOUTUBE CHANNEL.
WATCH OUR OTHER YOUTUBE CHANNELS:
PLEASE LIKE our FACEBOOK PAGE and SUBSCRIBE to OUR YOUTUBE CHANNEL.
autoceremony >> experimental sound, synths, retro tech, shortwave

RACKET MUSIC GROUP >> alternative manila

GiZMO MiZMO >> toys and collectibles

PLEASE LIKE our FACEBOOK PAGE and SUBSCRIBE to OUR YOUTUBE CHANNEL.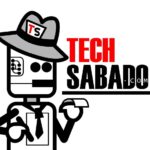 by TechSabado.com editors