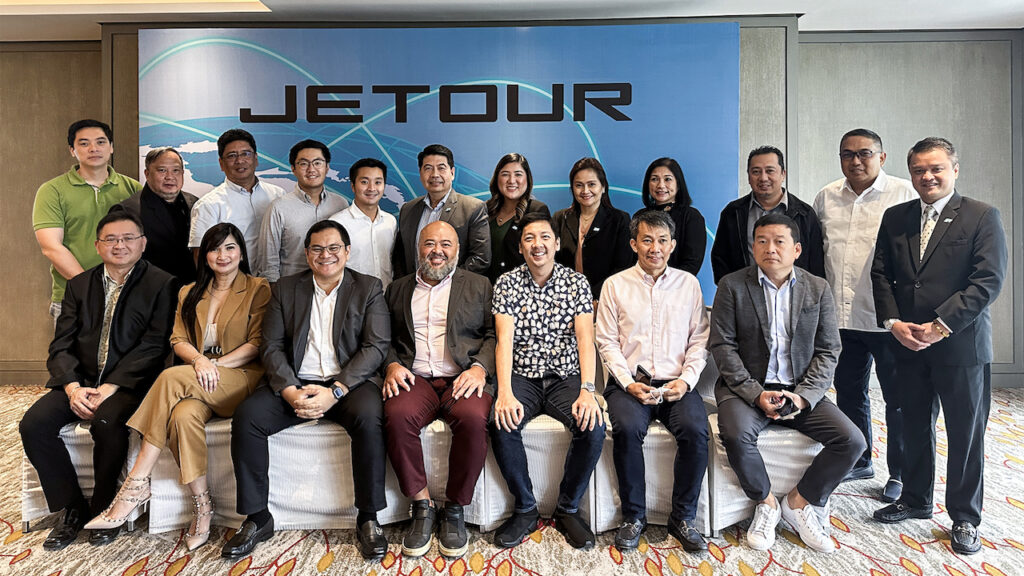 JETOUR Auto Philippines, the exclusive distributor of JETOUR vehicles, parts, and services in the country, is pleased to announce its extensive dealership network strategically positioned nationwide.
Whether in bustling urban centers or serene provincial towns, there's a JETOUR dealership nearby waiting to offer you a personalized sales and aftersales experience as 16 dealerships are poised to be operational by the end of 2023.
"From the beginning, JETOUR Auto Philippines has envisioned making access to its model lineup and services as easy and hassle-free as possible," said Miguelito Jose, managing director of JETOUR Auto Philippines."Guided by our management team's decades of experience in dealership operations and customer service, we ensured that Filipinos can access JETOUR showrooms and service centers in major cities nationwide. Our wide dealership footprint will allow more Filipinos to experience the JETOUR brand of service. Along with our growing number of dealer partners, we will continue to set up JETOUR facilities across the nation so that our countrymen can fulfill their aspirations of traveling with their families and friends with the JETOUR vehicle of their choice."
JETOUR Auto Philippines takes immense pride in its commitment to providing Filipinos top-notch customer service and offering the latest cutting-edge models, such as the seven-seater JETOUR X70, the premium seven-seater X70 Plus, the stylish and modern JETOUR Dashing, and the fun and practical Ice Cream EV to meet the diverse needs and preferences of its valued clientele.
Explore the JETOUR dealership network
JETOUR Auto Philippines' growing dealership network makes it easy for car buyers to reach out and inquire about JETOUR's model lineup and services. For a more convenient sales experience, the following is a list of dealer partners and their showroom contact details and locations.
AutoFlare
Allied with Auto Icon, a premium auto dealership group that caters to premium American, European, Japanese, and Chinese brands, AutoFlare is guided by decades of dealership and multi-brand management.
JETOUR Auto Alabang
· Location: Phase 1 Block 7 Spectrum District Filinvest Alabang Muntinlupa City
· Contact: 09688818315
· Email: jetourautoalabang@gmail.com
MG Gateway South Corporation
As one of the key partners that helped bring JETOUR to the Philippines, Gateway Motors is one of the country's most prominent and fastest-growing dealership networks. It manages 18 car brands and over 80 showrooms nationwide.
JETOUR Auto Las Piñas
o L2-A Alabang – Zapote Rd., Talon I, Las Piñas City
o Contact: 09267084758
o Email: jetourautolaspinas@gmail.com
JETOUR Auto Pasay
o 2316 Aurora Boulevard, Pasay City, Metro Manila
o Contact: 09770112265
o Email: jetourautopasay@gmail.com
JETOUR Auto Butuan
o Km. 3 Brgy. Baan, National Highway, Butuan City, Agusan Del Norte
o Contact: 09770112265
o Email: jetourautobutuan@gmail.com
JETOUR Auto Cebu
· Location: MGH Bldg., Highway Maguikay Mandaue City Cebu
· Contact: 09173017746
· Email: jetourautocebu@gmail.com
JETOUR Auto Pampanga
· Location: McArthur Highway, Brgy. Baliti City of San Fernando, Pampanga
· Contact: 09064582260
· Email: jetourautopampanga@gmail.com
JETOUR Auto Batangas
· P. Laurel Highway Brgy Tambo, Lipa City
· Contact: 09770112265
· Email: jetourautobatangas@gmail.com
ANGS Automotive Inc.
Born out of the ALA Group of Companies, ANGS Automotive Inc. is a prominent automotive dealer network established by the second generation of a family immersed in the automotive industry in Panay, Guimaras, and Bacolod for over 45 years.
JETOUR Auto Bacolod
· Location: 3TH Hilado St., Bacolod City
· Contact: 09096502733
· Email: jetourautobacolod@gmail.com
JETOUR Auto Iloilo
· Location: Mc Arthur Drive Brgy Quintin Salas, Jaro IloIlo City
· Contact: 09190665416
· Email: jetourautoiloilo@gmail.com
With automotive dealership businesses established in Mindanao, the Angcore Motor Group established the Southern Mindanao Automotive Association. Its automotive companies have spanned more than 40 years, and it has a proven track record in terms of reliability and credibility in the Mindanao region.
JETOUR Auto General Santos City
· Location: Mohammad Village Purok Palen National Highway, Labangal, General Santos City
· Contact: 09778060127
· Email: jetourautogeneralsantos@gmail.com
JETOUR Auto Davao
· Location: Km. 7 Lanang Davao City
· Contact: 09663783147
· Email: jetourautodavao@gmail.com
Profit Fleet Inc.
As part of the Autospeedygo Group, Profit Fleet Inc. banks on its management team's experience handling eight different car brands and dealerships in Metro Manila and nearby provinces.
JETOUR Auto EDSA Centris
· Location: Cyberpod Two, Eton Center Centris, EDSA corner Quezon Avenue, Brgy. Pinyahan, Quezon City
· Contact: 09668128978
· Email: jetourautoedsacentris@gmail.com
UnliDrive Motors
Established in 2021, UnliDrive Motors has the vision to be the premier car dealer in Quezon City, Fairview, and San Jose del Monte, Bulacan, with the brands under its care. It is driven by a strong passion for serving with integrity, honesty, and outstanding customer care. Its showroom will showcase the latest vehicles and boast a state-of-the-art Service Center catering to all customers.
JETOUR Auto Fairview
· Location: Block 148 Lot 17 Mindanao Ave. Ext., Greater Lagro, Novaliches, Quezon City
· Contact: 09950555501
· Email: jetourautofairview@gmail.com
Magnum Motors Corporation
Based in Cagayan de Oro, Magnum Motors Corporation is a wholly-owned Graphic/Oro Gadgets Group entity. The parent company has a 12-year track record in the car and truck dealership industry and real estate, property management, and leasing operations in Mindanao.
JETOUR Auto Cagayan de Oro
· Location: Kauswagan Highway, Cagayan De Oro City
· Contact: 09999955999
· Email: jetourautocagayandeoro@gmail.com
Manindra Auto Corporation
Managed by the ESJAY Auto Group, UnliDrive Motors is part of a 47-year-old family business with interests in automotive dealerships that sell brand-new passenger cars, commercial vehicles, trucks, and buses, as well as spare parts sales and vehicle repair. Manindra manages four dealerships and four satellite outlets as a multi-brand company.
JETOUR Auto Isabela
· Location: Maharlika Highway, Malapat Cordon, Isabela
· Contact: 9985678607
· Email Address: jetourautoisabela@gmail.com
JETOUR Auto Philippines Inc.
Fully aware of the brand's high global standards, JAPI operates its showroom in the bustling car dealership row of Quezon Avenue in Quezon City. The dealership sets the standard of quality and service customers can expect from JETOUR.
JETOUR Auto Quezon Avenue
· Location: 133 Quezon Avenue, Quezon City
· Contact: 09273046270
· Email: jetourautoquezonave@gmail.com
Visit the nearest JETOUR Auto dealership
JETOUR Auto Philippines invites car buyers to visit the nearest JETOUR dealership and immerse themselves in JETOUR's Travel + philosophy and full-service facilities. We urge our customers to let our dedicated team assist them in finding the perfect JETOUR model to match their driving desires.
WATCH: TECHSABADO and 'TODAY IS TUESDAY' LIVESTREAM on YOUTUBE
WATCH OUR OTHER YOUTUBE CHANNELS:
PLEASE LIKE our FACEBOOK PAGE and SUBSCRIBE to OUR YOUTUBE CHANNEL.
autoceremony >> experimental sound, synths, retro tech, shortwave

RACKET MUSIC GROUP >> alternative manila

GiZMO MiZMO >> toys and collectibles

PLEASE LIKE our FACEBOOK PAGE and SUBSCRIBE to OUR YOUTUBE CHANNEL.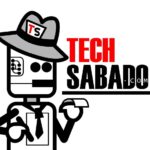 by TechSabado.com editors