After weeks of being teased in HONOR's social media pages, we are finally releasing our HONOR 90 5G Review!
The HONOR 90 5G is the latest smartphone the company is launching in the Philippines this year and we have had a good experience with most of them. In terms of product positioning however, the HONOR 90 5G may not be the flagship, but as far as hardware specifications and aesthetics go, HONOR gave us a real solid mid-ranger.
What's Inside the box?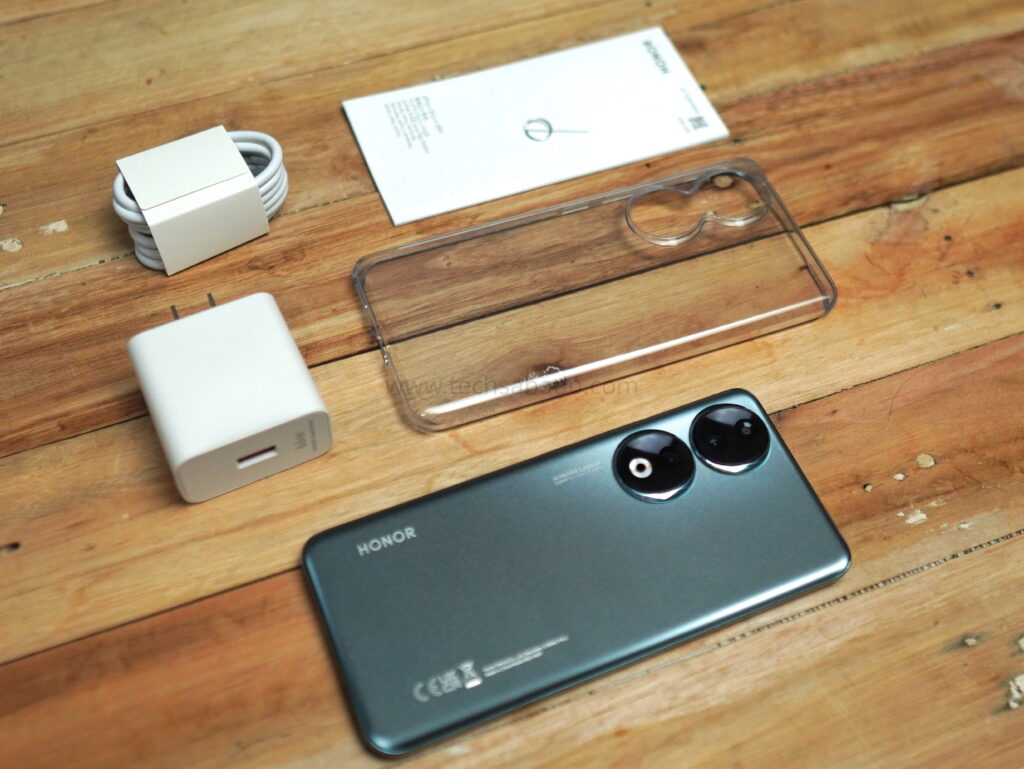 Upon unboxing the device, you are greeted by the phone which includes the usual quick start guide, sim ejector tool, a clear silicone case, USB Type C to Type A cable, and a 66w HONOR SuperCharge power brick.
A closer look
Our first order of business is to take a look at the aesthetic and feel of this phone. The HONOR 90 5G that we got for review is the Emerald Green Color but it is also available in Midnight Black, Peacock Blue, and Diamond Silver. The impressive curved 6.7 inch 10-bit AMOLED display which has HDR 10+ support caught our attention, and it also has a 120hz refresh rate, and 3840Hz PWM dimming.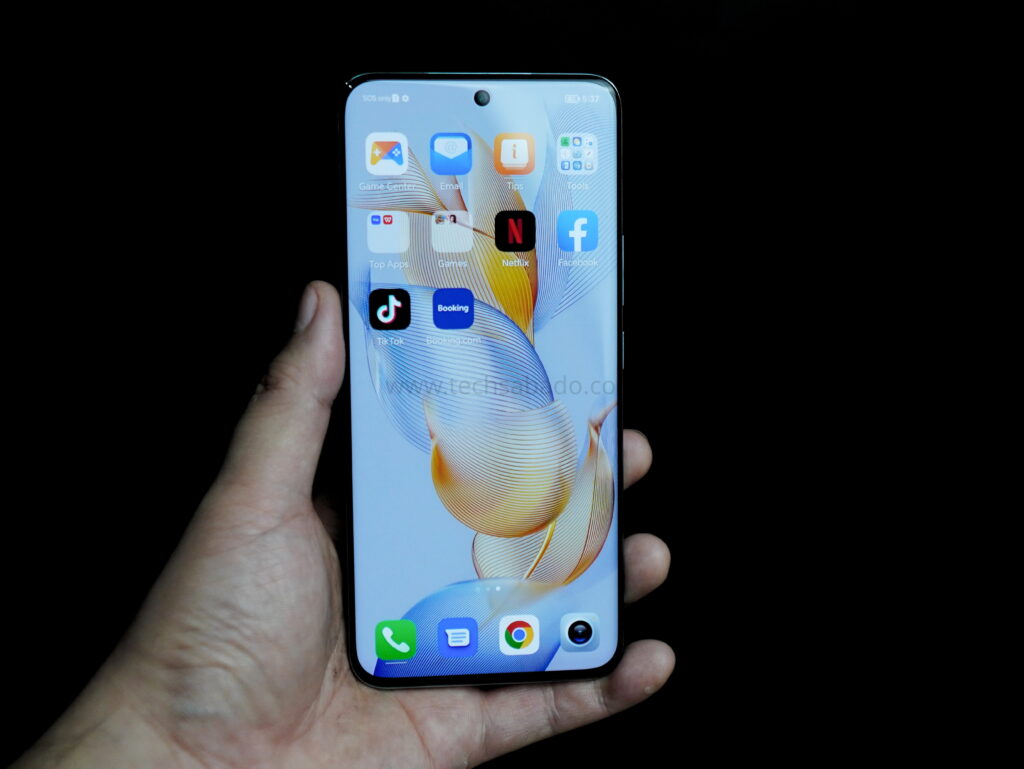 On the back of the phone you have a massive 200MP f/1.9 main camera that is paired with a 12mp f/2.2 ultrawide lens that doubles as a macro camera. Out front you have the 50MP ultrawide selfie camera and we're am happy to report that both cameras are capable of shooting 4K 30FPS video and they have electronic image stabilization.
Looking at the side of the phone you have access to the usual power and volume rocker, and down at the bottom you have the access for the dual sim-card tray, USB-C port, and a single bottom firing speaker.
The phone feels really comfortable to hold because the body has curves on every side, and it is surprisingly light despite having a 5,000mAh battery packed inside.
One major downside some people might see on the HONOR 90 5G is the lack of a 3.5mm headphone jack despite having Hi-Res audio support. Personally we don't find this to be much of an issue since we daily drive some true-wireless IEM's for our audio needs.
Software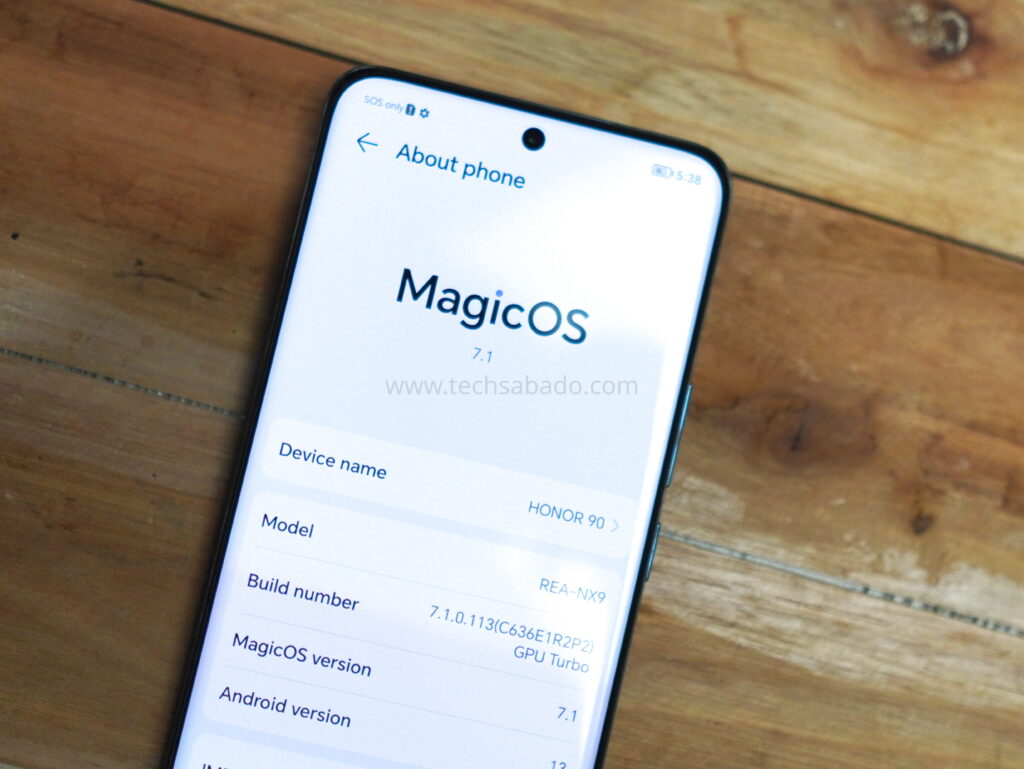 The HONOR 90 uses the MagicOS 7.1 which is HONOR's own fork of the Android 13 operating system. Google apps are preinstalled and you have acces to the Google Playstore out of the box, but we are fairly disappointed to see some bloatware preinstalled: Booking.com app, Lords Mobile, Game of Sultan, Trip.com app, WPS Office, and even Facebook and Tiktok. Aside from that, HONOR has their usual My HONOR app and even their own App Market.
We don't mind the MagicOS UX design as much as it is fairly clean and easily customizable. Thanks to the access to the Google Playstore, you can pretty much install a different Launcher/App drawer if you want.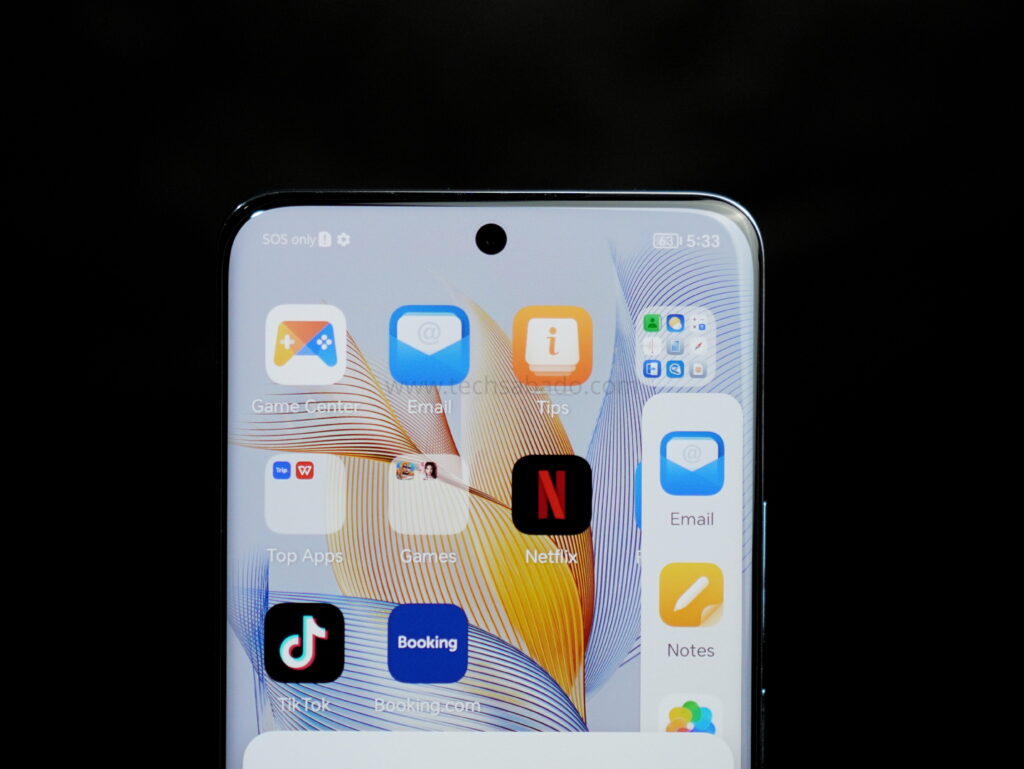 Hardware
Despite being in the mid-range category, the HONOR 90 packs some very impressive hardware specifications: Qualcomm Snapdragon 7 Gen 1, 512GB of internal Storage, and 12GB of RAM. This allows the phone to have 5G support, WiFi 6E, Video capture up to 4K resolution, and allows playback for HDR10+ content.
Display and General Performance
The HONOR 90's AMOLED screen makes the phone feel fast and responsive. Scrolling through apps and windows is smooth, with no noticeable lag. Games run well, especially when they can achieve frame rates above 60FPS and take advantage of the 120Hz refresh rate. For example, Call of Duty Mobile ran smoothly on medium settings with maximum frame rates. However, Genshin Impact struggled to maintain a consistent 60FPS even on medium graphical settings. Despite this, the RPG nature of the game means that it can still provide a satisfying experience, depending on the player.
Battery life is excellent as well as our phone reports at least two days battery left despite last being charged around two days ago. This is satisfactory as we can be confident that we'll have more than enough battery charge to get through a whole day of work and staying connected online.
Cameras
For the cameras, HONOR's camera software offers a lot of options for photography enthusiasts, including the ability to adjust the aperture, shutter speed, ISO, and even manual focus. The 200MP main camera offers a telephoto mode that produce clear and sharp images that will satisfy any photographers. Even the 12MP ultrawide/macro camera produces usable results. Video recording is also excellent and the phone does have some neat features such as the multi-video recording mode where you can use the front and back cameras simultaneously which may be very useful for vloggers.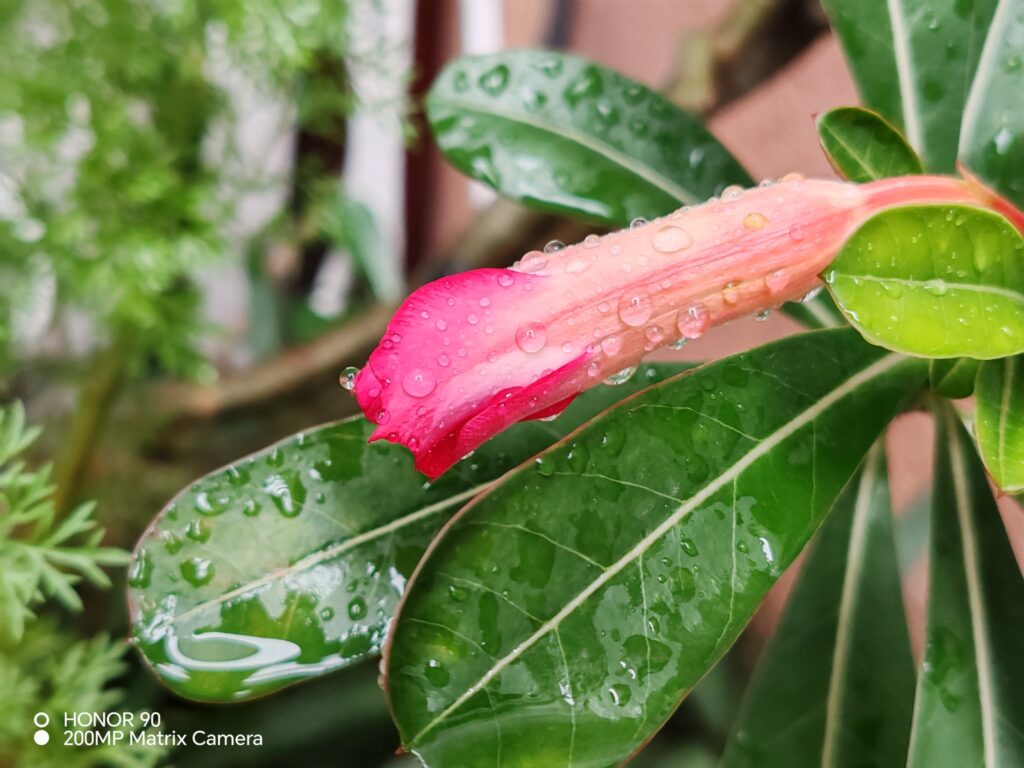 Verdict
Now to wrap up this HONOR 90 5G review: priced at ₱24,990 with a launch promotion bundle with a JBL Flip 6 from August 16-25, it's easy to recommend HONOR 90 as it offers flagship performance without the steep flagship price tag.
It has an excellent AMOLED screen that supports HDR10 content, fluid 120hz refresh rate for that snappy UI experience along with low PWM dimming to lessen the strain on the eyes. To add on to that, the Snapdragon 7 Gen 1 offers high performance in games and daily tasks, 5G connectivity, 4K 30FPS recording, among many other hardware features that will satisfy the daily user.
Finally, the 200MP main camera with a telephoto mode captures sharp images with good dynamic range and detail like no other smartphone in this price range.
WATCH: TECHSABADO and 'TODAY IS TUESDAY' LIVESTREAM on YOUTUBE
WATCH OUR OTHER YOUTUBE CHANNELS:
PLEASE LIKE our FACEBOOK PAGE and SUBSCRIBE to OUR YOUTUBE CHANNEL.
autoceremony >> experimental sound, synths, retro tech, shortwave

RACKET MUSIC GROUP >> alternative manila

GiZMO MiZMO >> toys and collectibles

PLEASE LIKE our FACEBOOK PAGE and SUBSCRIBE to OUR YOUTUBE CHANNEL.
Ira James is an enthusiast who has his roots on PC hardware and gaming. His career as a tech journalist began after working in the PR industry for two years. He started GGWPTech to write PC hardware reviews, gaming, cyber security, and enterprise tech news. His works are also syndicated by other media publishers: Tech Sabado, and the Sunday and Business I.T. section of Manila Times.