GADGETS | Logitech unveils the Pro X 2 Lightspeed wireless headset
For gamers looking for no-nonsense, no-frills equipment, this new wireless headset could be the one for you as it is style, utility, and comfort all rolled into one.
In a groundbreaking move that is set to redefine the gaming audio experience, Logitech has officially launched the Pro X 2 Lightspeed Wireless Headset. Building upon the success of its predecessor, the Pro X Wireless Headset, the Pro X 2 Lightspeed aims to elevate gaming audio to new heights, combining cutting-edge technology with Logitech's commitment to delivering top-tier peripherals.
For gamers looking for no-nonsense, no-frills equipment during their MMO battles and MOBA PC games, this new wireless headset could be the one for you as it is style, utility, and comfort all rolled into one.
50mm Graphene drivers
At the heart of the Pro X 2's capabilities is its advanced audio technology. It uses graphene, a revolutionary new material that delivers enhanced audio response, reduced distortion, and unrivaled sound. The headset offers unprecedented audio clarity and precision. Gamers can expect rich, immersive soundscapes that allow them to hear every footstep, gunshot, and whisper with astonishing accuracy.
DTS headphone:X 3D audio support
One of the standout features of the Pro X 2 is its DTS Headphone:X 3D audio support.
This technology creates a three-dimensional soundscape that accurately simulates the direction and distance of in-game sounds, giving players a competitive edge by enhancing their situational awareness. Whether it's identifying enemy positions or tracking movements, the DTS Headphone:X technology provides a distinct advantage in various gaming scenarios.
Comfortable design
Designed in collaboration with the world's top gaming pros, the Pro X 2 boasts a sleek and ergonomic design that prioritizes comfort during extended gaming sessions. The headset features plush memory foam ear cushions that conform to the user's ears, ensuring a snug fit that effectively blocks out external noise and distractions. Its lightweight construction means that gamers can enjoy its immersive sound without sacrificing comfort.
Play comfortably at any angle, with a rotating durable hinge and soft memory foam earpads — available in leatherette or breathable velour. PRO X 2 Lightspeed achieves the perfect balance of comfort and strength with durable aluminum materials and a steel frame.
The Logitech G Pro X 2 also comes with an adjustable headband, so you can be sure it will fit any head size perfectly. Its lightweight design, meanwhile, helps reduce fatigue – thus ensuring extended gameplay.
Lightspeed wireless
Another notable aspect of the Pro X 2 is its wireless capability. Equipped with Lightspeed wireless technology, the headset offers a lag-free and reliable connection, ensuring that every audio cue is delivered in real-time.
Gamers can say goodbye to tangled wires and enjoy the freedom to move without compromising on audio quality. Get up to 50 hours of use on a single charge — plus a robust connection range of up to 30 meters.
Multiple connection options
Aside from Lightspeed, gamers can seamlessly switch between Bluetooth connectivity and a reliable 3.5mm wired connection, adapting to your gaming setup and preferences with ease. You can easily transition from intense gaming sessions to casual audio enjoyment, making the Pro X 2 not just a gaming accessory, but an audio companion tailored to your diverse needs.
Blue Voice microphone
The Pro X 2 also features a detachable and noise-canceling Blue Voice microphone, which delivers studio-quality voice communication. This ensures that teammates can hear every command and strategy clearly, making collaboration in multiplayer games more effective than ever before.
Sustainably-designed
Logitech's commitment to sustainability is also reflected in the Pro X 2's design. The headset is constructed using eco-friendly materials, further underscoring the company's dedication to reducing its environmental impact.
With its blend of comfort, cutting-edge technology, and a focus on delivering a competitive advantage, the Pro X 2 looks set to become an indispensable tool for gamers seeking the ultimate audio experience.
Logitech understands gamers, so that is why it has consistently delivered top-notch products that combine style, comfort, and impressive sound quality. If you wish to truly take your gaming experience to new heights, then watch out for several other noteworthy enhancements that the company will be introducing soon.
WATCH: TECHSABADO and 'TODAY IS TUESDAY' LIVESTREAM on YOUTUBE
WATCH OUR OTHER YOUTUBE CHANNELS:
PLEASE LIKE our FACEBOOK PAGE and SUBSCRIBE to OUR YOUTUBE CHANNEL.
autoceremony >> experimental sound, synths, retro tech, shortwave

RACKET MUSIC GROUP >> alternative manila

GiZMO MiZMO >> toys and collectibles

PLEASE LIKE our FACEBOOK PAGE and SUBSCRIBE to OUR YOUTUBE CHANNEL.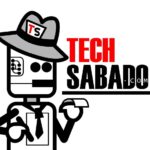 by TechSabado.com editors