For 25 years, Filipino families have witnessed how Samsung technology has evolved and became an integral part of our lives. From gatherings for special occasions, to enjoying 8K movie marathons with family and friends, capturing life's milestones on video and photos with our 108MP camera phones, and making our homes more pleasant with home appliances — Samsung is there every step of the way.
Through cutting edge technology, innovative devices, and advocacy programs that helped uplift lives and unlock the potential of Filipinos, Samsung has helped shape the way we live for a quarter century – bringing convenience to daily routines so we can make time for moments that matter, uplifting our entertainment experiences, and ensuring seamless and constant connection.
And to celebrate 25 years of innovations that inspire, Samsung is letting its loyal customers enjoy discounts of up to PHP 104,000 at its 25th Year Anniversary Sale from August 15 to September 30, 2023 at samsung.com/ph and authorized Samsung dealers.
Experience how Samsung technology can inspire and transform your everyday living with great deals in this celebratory sale.
Celebrate the epic and awesome with Samsung mobile devices
Samsung has a proud heritage of over a decade of Galaxy research and development, offering innovative technologies such as its mobile phones that Filipinos have come to enjoy and depend on over the past 25 years.
With the 25th anniversary sale, you can get Samsung Galaxy devices with exclusive freebies and discounts!1 From August 4 to 31, get a free Galaxy Buds2 and Watch4 40mm worth up to P19,980 if you buy a Galaxy S23 Ultra (12GB+256GB), or a Galaxy Watch 4 40mm worth P12,990 if you purchase a Galaxy S22 Ultra (12GB+256GB).
Unfold a new world of possibilities with your own Galaxy Z Fold4 with a discounted price of P107,990 which is a P12,000 discount from the original, or get the Galaxy Tab S8 Ultra (256GB) and enjoy a free Book Cover Keyboard priced at P17,599.
The awesome Gen Z devices are also up for grabs with freebies until September 30. The Galaxy A54 5G (8GB+256GB) is on sale for only P24,990, plus save up to P2,000 worth of tokens and even get a free Travel Adapter and Buds Live. On the other hand, you can get a free Samsung 128GB Memory Card and Travel Adapter worth up to P1,749 when you buy a Galaxy A24.
Bring home a theater-like experience with the Global #1 TV
Samsung TV has been the go-to brand for entertainment lovers globally for 17 years, and this established legacy of innovation has become part of Filipino homes and families. Samsung continuously ensures customers get the best in TV technology, and it is only getting started on this innovation journey.
With the Samsung 25th anniversary sale, you can now have a theater-like experience in your home and save up to P104,000 when you buy from any authorized Samsung dealer store nationwide rom August 1 to September 30.
Complete your home entertainment set-up with the Q Soundbar and save up to P17,500. Get up to P10,000 off when you buy a 65″ Crystal UHD AU7002 4K TV, P17,000 when you buy the 75″ Crystal UHD CU7000 4K TV, and up to P23,000 for the 85″ QLED Q60C 4K TV. Purchase the 65″ Samsung OLED S95C TV and cop up to P30,000 discounts plus premium freebies including a Q600C Soundbar worth P23,999 and 1-year Disney+ Premium Access worth P2,950.
P104,000 worth of cash savings and premium freebies await when you buy a 65″ Neo QLED 8K QN800C TV. Enjoy a free Q600C Soundbar worth P23,999, and 1-year Disney+ Premium Access worth P2,950.
Elevate your home with Premium and Intelligent appliances
Samsung's vision is to be a home & lifestyle creator, and to deliver consumer-centric innovation to cater to the diverse lifestyle of its loyal consumers. With the belief that technology should work for all people, Samsung innovations are designed for intuitive experiences fit for the consumers' personalities.
With the Samsung 25th Anniversary Sale, give your kitchen a glow-up and get the 1 Door Bespoke Ref where you can save up to P12,144, plus a free panel worth up to P11,999, and a free Installation worth P1,000. If you buy the new Bespoke Top Mount Freezer Refrigerator with AI Energy in Clean White + Clean Navy, 13.9 cu.ft, you'll enjoy P6,160 worth of savings, plus a free 50% off voucher for a 41 sqm Air Purifier.
Looking for the perfect partner for laundry? Get the all new Bespoke 13KG washer and 8KG WD9400B Front Load Washer Dryers with AI Ecobubble and AI Wash combo, and save up to P13,760 plus a free 41 sqm Air Purifier worth ₱10,995.
Enjoy true comfort air-conditioning with WindFree technology
And aligned with its vision to be a leading home and lifestyle creator, Samsung provides true comfort with air-conditioning solutions powered with WindFree technology – the only system that uses "still air" to create an evenly cool and comfortable environment . No need to worry about direct air getting in the way of comfort as air flow is evenly distributed through tens of thousands of microholes.
Enjoy WindFree smart and comfortable cooling technology in your home with these promos running from August 15 to September 30 when you buy.
Feel the cool breeze and save up to P3,039 when you buy a 1.0 WindFree Bespoke in Midnight Black. If you purchase a 41 sqm Air Purifier, you can enjoy a P4,700.00 discount or get this for free when you buy Bespoke Top Mount Freezer. Also get P3,340 savings when you buy a 2.5 Window Inverter.
Amp up your gaming with Samsung Smart Monitors
Samsung continues to raise the bar for Smart Monitors globally, and enables users to tailor their monitors to their unique styles and needs, as they watch, play, and work. Within a single monitor, users can enjoy the best of entertainment and gaming, productivity, design and personalized convenience and comfort. And with the Samsung 25th Anniversary Sale, users can enjoy all these with amazing discounts for these Samsung monitors from August 11 to 31, 2023.
Get 35% off and enjoy 54,250 savings when you buy the most premium 55″ Odyssey Ark 4k UHD 1ms Smart-Gaming Monitor of Samsung Philippines.
You can also enjoy 30% off on various gaming and smart monitors such as 49" Odyssey G9 QLED 240Hz 1ms Gaming Monitor, 32″ Odyssey G7 2K QHD 240Hz 1ms Gaming Monitor, and 27″ Odyssey G7 Monitor.
As Samsung continues to celebrate its 25th year, you can get a much-deserved privilege of 30% discount for all the new Smart Monitors which only Samsung carries. Save P12,300 for each purchase of 32″ 4K Warm White M8 M80C Smart Monitor, 32″ 4K Daylight Blue M8 M80C Smart Monitor, 32″ 4K Sunset Pink M8 M80C Smart Monitor and save P6,900 for 32″ 4K M7 M70B Smart Monitor.
Experience Samsung's tradition of innovation as it celebrates its 25th anniversary.
Visit www.samsung.com/ph or any authorized Samsung dealer and their online channels for more information.
WATCH: TECHSABADO and 'TODAY IS TUESDAY' LIVESTREAM on YOUTUBE
WATCH OUR OTHER YOUTUBE CHANNELS:
PLEASE LIKE our FACEBOOK PAGE and SUBSCRIBE to OUR YOUTUBE CHANNEL.
autoceremony >> experimental sound, synths, retro tech, shortwave

RACKET MUSIC GROUP >> alternative manila

GiZMO MiZMO >> toys and collectibles

PLEASE LIKE our FACEBOOK PAGE and SUBSCRIBE to OUR YOUTUBE CHANNEL.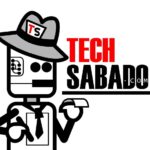 by TechSabado.com editors