REVIEW: ABC TECH X10: A versatile tablet for students
In the ever-expanding landscape of personal technology, the ABC TECH X10 tablet aims to carve out a niche in the educational sector. With a MediaTek MT6762 processor and 4GB of RAM, the device offers a balanced performance profile suitable for both academic applications and casual gaming.
One of the standout features of the X10 is its clean installation of Android 12. Unlike many tablets that come preloaded with a variety of third-party applications, often termed bloatware, the X10 offers a streamlined user experience. This is particularly advantageous in an educational context, where the focus should be on learning applications rather than extraneous software.
The MediaTek processor, while not the most high-end on the market, is competent for the tablet's intended use. It runs essential educational applications smoothly, from digital textbooks to interactive learning platforms. The processor also holds its own in gaming, although it's not designed for high-end gaming experiences. Coupled with 4GB of RAM, the device is capable of multitasking effectively, a feature that will undoubtedly be useful in academic settings.
Storage is another area where the X10 excels. It comes with 64GB of internal storage, expandable up to 256GB, providing ample space for educational materials, applications, and even multimedia content. The 10.1-inch display with a 1200x2000TN/IPS resolution ensures that both textual and visual content is crisp and engaging. The tablet is also equipped with an 8MP front camera and a 13MP rear camera, making it versatile enough for video conferencing or capturing images for academic projects.
The device's battery life is commendable, featuring a 3.7V/6000mAh battery that can last through a typical day of academic use. Its compact dimensions make it portable and convenient for daily use, easily fitting into most bags.
However, the ABC TECH X10 is not without its shortcomings. The most glaring issue is the lack of a robust accessory ecosystem. While the company does offer some first-party accessories like cases and keyboards, these are only available through its official website and are limited in variety. If ABC Tech does not plan to open up to third-party accessories, it would be prudent to make their own more accessible and varied. Given the device's focus on education, the addition of an affordable, shock-proof case would be a sensible move to appeal to a younger demographic and their parents.
The ABC TECH X10 tablet is a well-rounded device with a focus on educational use. Its clean Android install and balanced performance make it a viable tool for students and educators alike. However, to fully realize its potential, the company would do well to address its limitations, particularly in the area of accessories. With some refinements, the X10 could transition from being a competent educational tool to an indispensable one.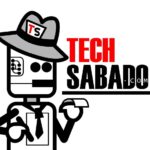 by TechSabado.com editors