SUITEWORLD 2023 | Terlato wine group tastes success with NetSuite
Leading wine and spirits importer and producer leverages the power of the full suite to accelerate financial processes, improve business visibility, increase productivity, and drive growth.
Terlato Wine Group (Terlato), a multi-generational family business that markets and distributes fine wines and artisanal spirits, is working with Oracle NetSuite to help it deliver premium beverages from world-class producers to customers across the United States. With NetSuite, NetSuite Planning and Budgeting, and NetSuite Analytics Warehouse, Terlato has been able to take advantage of an integrated business suite to increase the speed and accuracy of its financial processes, improve business visibility, and enhance decision-making.
Founded as a single Chicago retail store in 1938, Terlato has significantly expanded its operations through a combination of organic growth and acquisitions. Today, Terlato imports and distributes more than 85 brands of wine and spirits from over a dozen countries and operates three wineries in the United States. As it expanded its operations to serve restaurants, event venues, supermarkets, and liquor stores, as well as consumers through online sales channels, Terlato's existing business systems struggled to keep up. They required manual updates and integrations in Excel sheets that created more work, added extra costs, and limited real-time insight into business performance. After careful evaluation, Terlato selected NetSuite to address these challenges and establish a new enterprise resource planning (ERP) system.
"In the past, our leadership team needed to wait for Excel spreadsheets from each winery and then manually combine them with corporate data to get a full picture of our financials. As our product portfolio continued to expand, we knew manual processes like this were not sustainable," said Kevin O'Toole, chief technology officer, Terlato Wine Group. "With NetSuite, we have been able to increase productivity and operational visibility by integrating our business processes and automating thousands of records. By providing a complete business suite that is always up to date, NetSuite has been a game changer and is now providing the strategic insights and new features we need to stay nimble as we grow."
With NetSuite, Terlato has been able to integrate and automate workflows to save time, reduce errors, and improve visibility across its operations. For example, more than 85 percent of Terlato's sales are now automatically recorded in NetSuite, which has enabled Terlato to save a significant amount of time. In addition, NetSuite Planning and Budgeting has helped Terlato streamline financial and demand planning across its 30 subsidiaries, while NetSuite Analytics Warehouse consolidates all of Terlato's data and provides daily automated reports to help Terlato better understand sales trends and ensure resources are allocated to key growth areas. Terlato worked with NetSuite Alliance Partner Accenture to implement NetSuite.
"As a wine and spirits producer and distributor, Terlato has a complex business model that relies on its sales, production, supply chain, and logistics all being tightly integrated," said Evan Goldberg, founder and executive vice president, Oracle NetSuite. "With NetSuite, Terlato has been able to bring all of those areas together in one suite, so it can get a unified view of its business and access real-time insights. This is helping Terlato increase efficiencies, make faster and more informed business decisions, and continually adapt its operations to meet changing customer tastes and beverage preferences."
WATCH: TECHSABADO and 'TODAY IS TUESDAY' LIVESTREAM on YOUTUBE
WATCH OUR OTHER YOUTUBE CHANNELS:
PLEASE LIKE our FACEBOOK PAGE and SUBSCRIBE to OUR YOUTUBE CHANNEL.
autoceremony >> experimental sound, synths, retro tech, shortwave

RACKET MUSIC GROUP >> alternative manila

GiZMO MiZMO >> toys and collectibles

PLEASE LIKE our FACEBOOK PAGE and SUBSCRIBE to OUR YOUTUBE CHANNEL.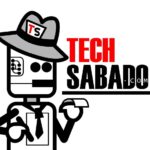 by TechSabado.com editors