GADGETS | Review: Asus RT-AC86U wireless router
Asus innovates to bring a different kind of network solution that you can use at home.
Sometimes, the low-end aftermarket network routers won't just make the cut when you want maximum quality in terms of internet connectivity, whether you choose to go wired or wireless.
Nevertheless, Asus has always been there — innovating to bring a different kind of network solution that you can use at home. The Asus RT-AC86U wireless router is one these wireless innovations making this network device a step up from your usual aftermarket routers.
The Asus RT-AC86U offers up to 750Mbps on the 2.4GHz band while the 5GHz band can go up to 2Gbps.
Hardware
To ensure maximum range and wireless signal penetration, the RT-AC86U uses three high-gain detachable antennas that can cover a very large house. And to power all of that, it has a 1.8GHz dual-core Broadcom 4906 paired with 512mb of memory adn 256 mb of flash. The two Broadcom system-on-a-chips (SoC) runs the both 2.4GHz band, which runs off the 4365E, and the 5GHz band uses the 4366E.
Included in the box, you get the router itself, three antennas, power adapters and different plugs, and an ethernet cable.
The aesthetics of the router has the usual black and red ROG (Republic Of Gamers) styling and you can find a series of LED on the bottom to indicate power, network activity, and everything else.
Behind the router you will find the small reset button, power button, power connection, USB 2.0 and 3.0 ports, gigabit Ethernet ports, and a switch for the LED lights. On the side you will find the WiFi on/off switch and a WPS button.
Software
Firing up the router and connecting it to your computer to get set up is a breeze with it's very intuitive web interface. As long as the router is connected to the modem provided by your ISP, you can get connected right away through DHCP and easily setup your Wireless access point.
The default settings works quite well out of the box as it uses the Dual-band smart connect feature so that you won't have to use separate 2.4GHz and 5Ghz WiFi access points.
The router also has several security features such as WPA2-Personal and WPA2-Enterprise authentication, AiProtection (powered by TrendMicro) which allows for Network security assessment, blocking of malicious sites, vulnerability protection, and detecting/blocking infected devices from joining your network. it also has it's own network firewall to implement network policies and potential DDoS attacks.
TheTraffic analyzer feature lets you track which devices are connected to your network and what applications running are consuming your network bandwidth.
The router also has gaming-centric features such as the utilization of the WTFast VPN service and LAN Boost to ensure you have the lowest latency possible when playing your favorite online games.
At the same time, you can turn the router into a Network Attached Storage or even as a mini-SOHO server through the AiDisk so you can share files via USB through the internet, connecting a Network Printer, and setting up a Cloud Disk using AiCloud.
Performance
Right now, we're subscribed to the 20Mbps Fiber internet plan of PLDT and we will be using that to test the consistency of the download and upload speed.
On average, we're getting the full 20Mbps of download and upload consistently with the ping going around 15ms on average, around 30ms at it's worst and 12ms at it's best.
Downloading a game from Steam while directly connected to the Ethernet port of the router shows a consistent 2.0Mb/s download while it stayed the same on WiFi.
One of the issues that we consistently had on our condo unit was that WiFi signals doesn't penetrate well beyond the rooms but with RT-AC86U, that was a non-issue.
As you can see on the screenshot below, the signal of the RT-AC86U (IRA's SECRET EVIL LAIR WIFI) was really strong inside the laundry room of our condo, which is the WiFi dead spot.
We had the router setup in the same room with another router (AirPort Extreme 508) and as you can see from the WiFi analyzer, the signal strength of the RT-AC86U remained strong.
While inside the laundry room, we were still able to get the full 20Mbps download speed with the ping sitting at an average of 15ms.
There are also additional features such as the AiMesh which allows you to create a blanket of WiFi around your house with other compatible ASUS routers which is very useful to eliminating dead WiFi spots.
Conclusion
Packed with powerful hardware and well-refined software, the ASUS RT-AC86U is a worthy upgrade for a home network with built-in security and gaming centric features.
The consistency of the internet connection and WiFi signal strength is what really makes this router a step up from the basic router most ISPs provide. It's going to be an investment with an SRP of around $199 but I think this is the sweet spot in terms of performance as I think it will be something that will not be replaced easily even when new products come in the future because of it's many features and excellent performance.
Pros
Consistent network performance.
Easy to setup and intuitive web-based control center
Feature packed: Game boost, security, AiCloud, AiMesh, etc.
Aesthetics.
Cons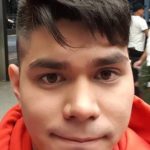 by Ira James, contributing writer