GADGET REVIEW | MSI GE73 Raider RGB 8RF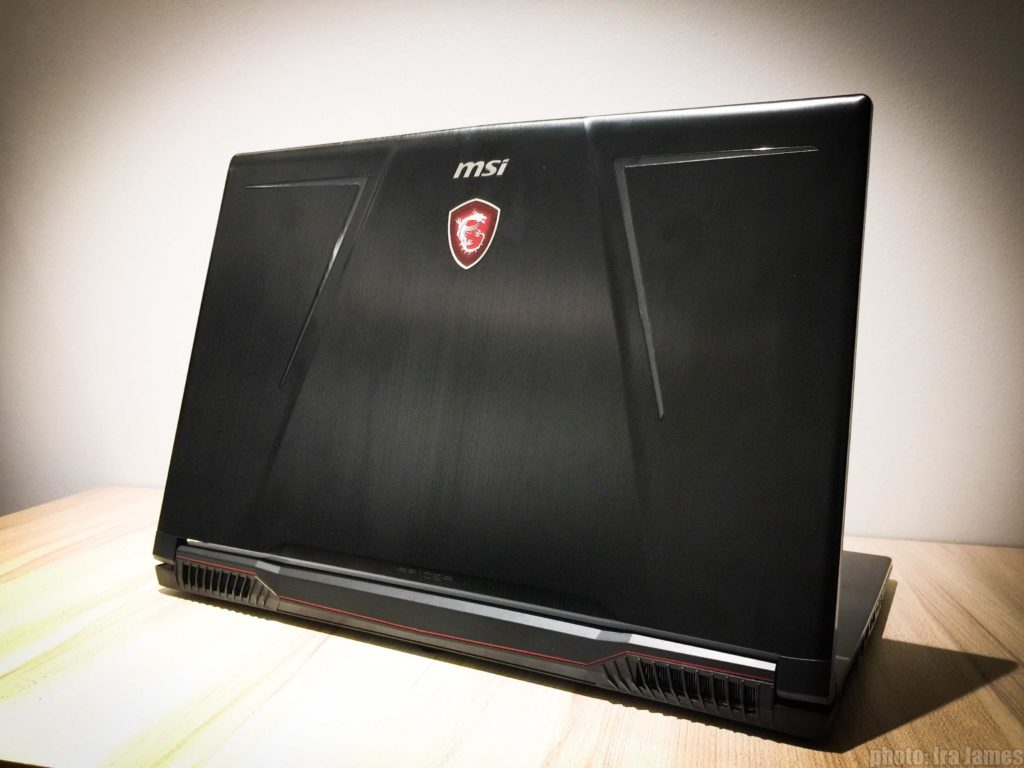 Whether you are a student, a gamer, or a working professional, there are moments that you need to bring a computer with you that can bring you the power that you need to game and do hardware resource intensive work like video editing and 3D rendering. MSI has been known to bring powerful gaming laptops that can do just that, but this time they are taking it to another level with Intel's 8th generation processors paired with a powerful NVIDIA GTX 10 series graphics, and a lot of RGB.
Hardware and aesthetics
The MSI GE73 RAIDER RGB 8RF is seriously packed with high performance hardware to make sure your gaming experience is as good as it could possibly in a portable form factor.
Here are the specifications of the laptop:
Core i7-8750H
Gefore GTX 1070 8GB
256GB PCUIe NVMe SSD + 1TB 7200rpm HDD
2x8GB DDR4-2400mhz
Inside this gaming laptop you can find an 8th Generation Intel Core i7 – 8750H 6-core/12-thread processor clocking at a base clock of 2.2GHz and a maximum boost of 4.1GHz, and a desktop-grade NVIDIA GTX 1070 (not max-Q!) with 8GB GDDR5 memory, as well as 2x8GB of 2400Mhz memory. You can pretty much play any games with the highest settings possible.
Aside from the hardware, did we mention that this thing is also seriously packed with RGB lighting? Keeping up with the trend in aesthetics, RGB enthusiasts will surely love the lighting options available with this laptop which can be programmed via Mystic Light software.
The keyboard made by SteelSeries and has individual RGB lighting per-key and the overall typing experience is pretty good. The touchpad on the other hand feels plasticky and the buttons are sort of mushy for my taste.
There is also another RGB zone on the top lid of the laptop that gives it a unique look. All RGB lighting can also be programmed using the Mystic Light software.
The RGB software allows for different lighting modes and quite interestingly, it also has an Audio visualizer mode where the RGB can sync with any music or sound that plays on the laptop.
As for the laptop's display, it is using a 120hz panel with a 3ms response time ensuring smooth gameplay experience especially with first-person-shooters. Unfortunately, the color accuracy and viewing angles aren't that great so if you're a creative professional where color is a thing, then you might want to look for something else.
The laptop has its own cooling boost where you can easily crank the fans to full speed with just a press of a button. Although it is very loud, it gets the job done.
Connectivity
MSI didn't skimp out on the connectivity options as the laptop is packed with a lot of ports. On the left side, we have the Kensington Lock, HDMI connector, USB 3.1, Audio ports, RJ-45 Ethernet, Mini-display Port, and USB Type C port.
On the right side we have another set of USB 3.1 ports, the power connector, and a built-in SD Card reader.
Performance
The gaming performance of this laptop is exceptional as we played several titles on it on High Settings. Shooters like Tom Clancy's Rainbow Six: Siege really benefited with the 120hz display as it allowed for smoother visuals which is critical for competitive play. The game had an average of 153.8 FPS on its in-game benchmark on High Settings.
Graphics wise, the laptop was able to handle Tom Clancy's' Ghost Recon: Wildlands, one of the best-looking games when all the graphical settings set to High and above, keeping up an average FPS of 78.31 with high settings.
Metro Last Light Redux is another graphics intensive title even though the game is quite aged, it still is very heavy on the graphics. With the graphical settings to set on high, we got an average of 118.78 FPS.
Temperature-wise, this laptop can be very toasty and the fan boost feature is useful but the fans are very loud. With the fan boost turned on, we had an average of 80°C-82°C and maxing out at 97°C.
The most noticeable downside that we saw with this laptop is its battery life. When the laptop is not plugged in, you can choose to automatically switch to the lower tier integrated graphics over the GTX 1070 to lessen the power consumption, but even then, the battery life still only last 45 minutes to one hour of unplugged use. We think all that RGB lighting is contributing to the fast draining of the battery.
As for audio quality, the speakers can be loud and pretty good for a laptop. The audio processing on the headphone out with the Nahimic 3 software is also pretty good for games.
Software Suite
The MSI Dragon Center comes pre-installed with the laptop along with other MSI applications and it can be very useful in monitor your system power plan, fan speed, network status, and enable Gaming mode profiles. It's quite gimmicky but once you get a hang of it, it can be useful on some applications.
Upgradability
 Opening the laptop is very easy and future upgrades will be straightforward in case you want to do it. Inside, you will find that you can easily add another M.2 solid state drive, and you can choose to change the hard drives, and upgrade the SODIMM DDR4 Memory up to 32GB as well.
Conclusion
For a gaming laptop, it is huge and heavy. Even the power brick is huge! But with its desktop class GTX 1070 and 6-core 8th Gen i7-8750H processor, we can say that this is a true portable powerhouse. Though personally, we wouldn't recommend it to be used as a work laptop on-the-go because of its battery life. On the other hand, the gaming experience is amazing, especially with the 120hz refresh rate screen. Even though it is not used Nvidia's G-Sync technology, it still delivers exceptional gaming experience as a laptop. We definitely think this deserves an award for it's great performance.
Pros
Great performance and gaming experience
Lots of RGB features and customization
Packed with serious gaming-class hardware
Packed with ports like USB, USB-C, DisplayPort, HDMI, etc.
High refresh rate display perfect for competitive play
Cons
Short battery life, which can be critical when you're working on the go.
Overall weight. But it depends because for hardcore gamers and probably other people this is not really an issue.
Ira James is an enthusiast who has his roots on PC hardware and gaming. His career as a tech journalist began after working in the PR industry for two years. He started GGWPTech to write PC hardware reviews, gaming, cyber security, and enterprise tech news. His works are also syndicated by other media publishers: Tech Sabado, and the Sunday and Business I.T. section of Manila Times.