BUSINESS NEWS | Asian companies seen to go global
Recruitment, retention of international talent crucial.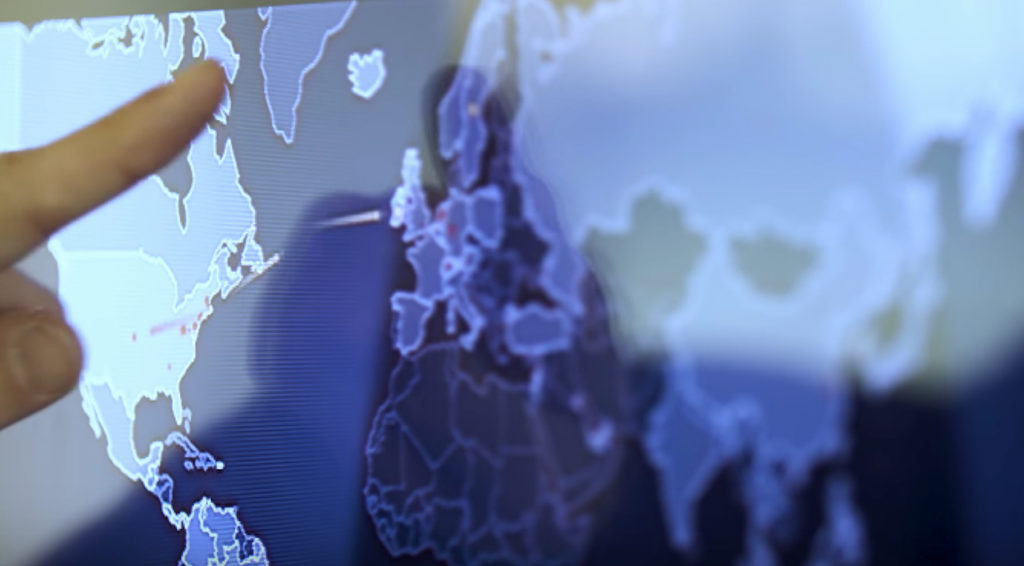 MANILA, PHILIPPINE — Survey shows that 70 percent of Asian companies are seen to go global in the next three years, according to Robert Walters, a professional recruitment consultancy specialist in the Philippines.
In its whitepaper titled 'How to attract and retain the right talent to grow your business internationally', Asian companies are aggressive to internationalize and change the global business landscape. In fact, the region is home to more global giants, with the latest Global Fortune 500 list showing 40 percent of the companies named were Asian.
"With urban economic power shifting eastwards, Asian businesses as international players, including Filipino businesses, have a lot of potential to increase their international footprint," said Priya Gupta, manager of Banking & Financial Services for Robert Walters Philippines
She also said that recruitment and retaining international talents now becomes crucial.
International Talents are home-grown or returning professionals who have worked for Western companies located in their home countries or overseas. These talents will help them increase their global footprint and keep them one step ahead of the competition in the international market.
"Through this whitepaper, we aim to guide Filipino companies to overcome the challenges of attracting and retaining international talents who will greatly contribute to their business expansion outside the country," Gupta said.
Build employer proposition
With more than 57 percent of professionals who are open to work for Asian companies, the challenge is how to motivate these passive candidates to become active candidates. The whitepaper identified the top motivators for talent attraction based on 5,000 HR professionals, hiring managers, and candidates working in Asian and Western companies. 68 percent of the candidates indicate pay and benefits as the top motivator while company's growth potential comes next on the list.
When designing job advertisements and carrying out interviews, make sure a competitive salary range and expansion strategies for the next five to 10 years are presented. If the company might not be able to offer opportunities to work overseas, it can focus on its strengths and career development opportunities that are available locally.
Provide training and career development program
According to the Harvard Business Review, job seekers from entry-level to executives are more concerned about opportunities for learning and development than any other aspect of a prospective job.
The survey shows 56 percent of international talents left their job with an Asian company because they felt there was no opportunity for career progression. Given this, Asian companies must give employees and prospects a clear career progression path by providing variety of training opportunities. This may include job rotation program so that staff can gain a good overview of the business and the different skills that make it work.
Maintain and build unique company culture
As per retaining talents, the Robert Walters' survey determined the most rewarding aspects among international talents working in an Asian business.
Cited by 62 percent, local company culture ranks first. International talents perceive that Asian companies are much better equipped in fostering and maintaining close relationships between staff at all levels than multinationals.
Create a sociable workplace through company events and make corporate social responsibility part of the business purpose. Give the business a sociable feel with company events that bring people together.
Know the preferred recruitment channels
Furthermore, local companies must also know the preferred talent acquisition channels to effectively reach out to potential candidates. Robert Walters ranked different channels as per candidates' preferences.
In the whitepaper, although the top preferred channel among Asian companies is engaging a recruitment consultancy, it is important to note that seeking referrals from existing professional and personal networks is significantly higher at 27 percent compared to Western companies at only 7 percent. It is what known as the "face" concept in which the employee who makes the recommendation, and the person who takes up the post, feel an obligation to stay with the business, so long as one of them is still in the company.
Professionals who have both local and international experience are indeed valuable assets to Asian companies with global expansion plans and can be in high demand. Robert Walters continues to guide local businesses to secure future success to have robust recruitment and talent management strategies in place.
Refer to 'How to attract and retain the right talent to grow your business internationally' white paper to learn more about the challenges and opportunities of Asian companies in acquiring and retaining international talents.