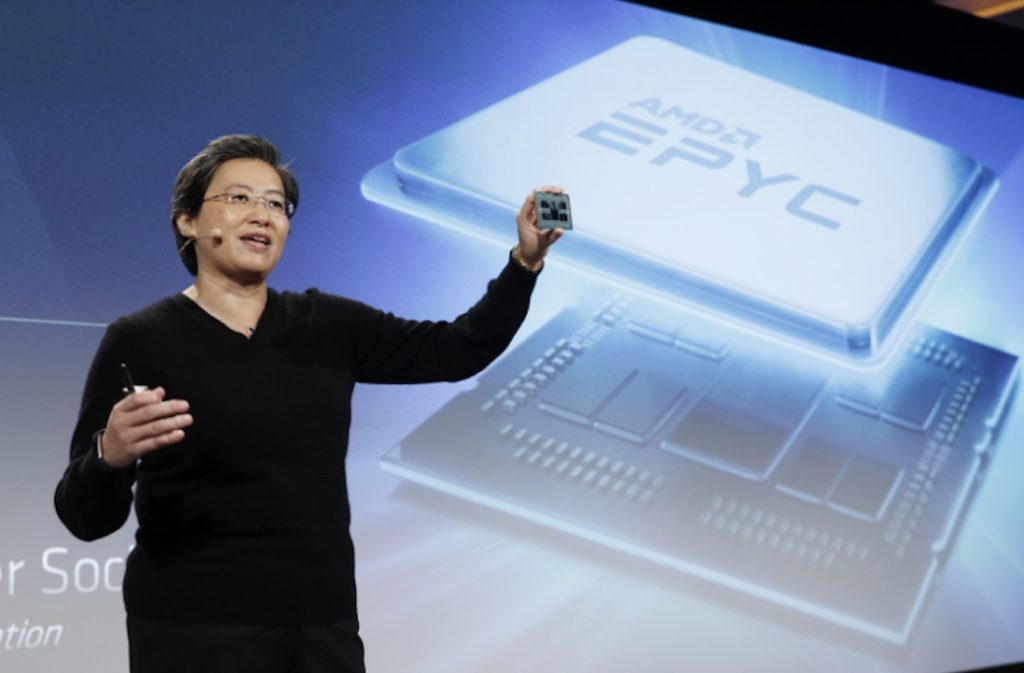 SAN FRANCISCO, CALIFORNIA — Chipmaker AMD unveiled details of the company's upcoming 7nm computer and graphics product portfolio designed to extend the capabilities of the modern data center.
The announcements made at the Next Horizon event, held on Tuesday, November 6, were follow up to their 2016 conference where the computer chip manufacturer first released the details of their new Zen Microarchitecture for consumer CPUs. This product shift brought the company to a new "golden era and massive market gains in the computing space."
At the event, attended by TechSabado.com, AMD shared new specifics on its upcoming "Zen 2" processor core architecture; detailed its revolutionary chiplet-based x86 CPU design, and launched the 7nm AMD Radeon Instinct MI60 graphics accelerator, plus the first public demonstration of its next-generation 7nm EPYC server processor codenamed "Rome."
Cloud services company Amazon Web Services (AWS) also joined AMD at the event to announce the availability of three of its popular instance families on the Amazon Elastic Compute Cloud (EC2) powered by the AMD EPYC processor.
"The multi-year investments we have made in our data center hardware and software roadmaps are driving growing adoption of our CPUs and GPUs across cloud, enterprise and HPC customers," said Dr. Lisa Su, president and chief executive at AMD. "We are well positioned to accelerate our momentum as we introduce the industry's broadest, most powerful portfolio of datacenter CPUs and GPUs featuring industry-leading 7nm process technology over the coming quarters."
For the upcoming "Zen 2" high-performance x86 CPU processor core, AMD said that the product is the result of a revolutionary modular design methodology. The latest "Zen 2" chip could deliver significant performance; power consumption and density generational improvements that could help reduce data center operating costs, carbon footprint and cooling requirements, this according to the tech company's press statement.
For Rome, AMD disclosed new details on the next-generation EPYC server processor. The new server chip was enhanced to include up to 64 "Zen 2" cores cores and 128 threads, increased instructions-per-cycle, and leadership compute, I/O and memory bandwidth, just to name a few.
According to AMD, Rome is also the industry's first PCIe 4.0-capable x86 server processor with double the bandwidth per channel to dramatically improve datacenter accelerator performance. Now being sampled by customers, Rome is expected to be the world's first high-performance x86 7nm CPU, said AMD.
Likewise at the said event, a live demonstration was presented to participants on the upcoming EPYC processor. The demo showed a pre-production single-socket next-generation AMD EPYC processor outperforming a commercially available top-of-the-line Intel dual-processor Xeon server running the computationally-intensive, industry standard "C-Ray" benchmark. It showed the AMD EPYC processor taking the lead in terms of rendering performance.
The single-socket efficiency of the new server processors delivering dual-socket performance is predicted to become an industry changer as it will bring the most value for money for data center customers around the world, according to AMD executives.
For the graphics line, AMD launched the world's first 7nm GPUs, also at the New Horizon event. These are the AMD Radeon Instinct MI60 and MI50, scheduled to ship to customers this quarter.
These new graphics cards are based on the high-performance, flexible "Vega" architecture and are specifically designed for machine learning and artificial intelligence (AI), delivering higher levels of floating-point performance, greater efficiencies, and new features for data center deployments.
A live demonstration during the event showed the flagship AMD Radeon Instinct MI60 running real-time training, inference, and image classification.
Completing the announcements, AMD revealed ROCm 2.0, a new version of its open software platform for accelerated computing that includes new math libraries, broader software framework support, and optimized deep learning operations.
ROCm 2.0 has been upstreamed for Linux kernel distributions, extending ROCm access to millions of Linux developers and users. Designed for scale, ROCm allows customers to deploy high-performance, energy-efficient heterogeneous computing systems in an open environment.
Dr. Su said that they believe in open source because it drives innovation and she equally shared that AMD is on track on its follow-on 7nm+-based "Zen 3" and "Zen 4" x86 core architectures.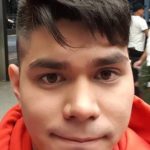 by Ira James, contributing writer