BUSINESS TECH | Kumu completes $1.2M fundraise from Summit Media
Led by lead investor Summit Media, livestream and content mobile app Kumu completes seed round fundraising of $1.2 million.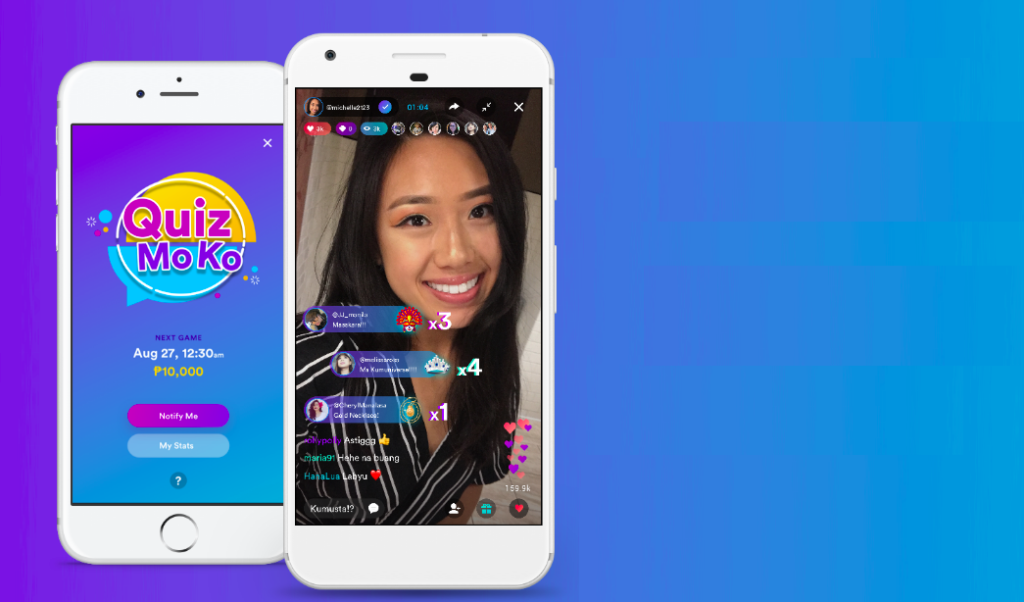 Mobile livestream app Kumu has successfully completed a $1.2 million seed round, which was led by Summit Media. It comes on the heels of a personal angel investment from Lisa Gokongwei-Cheng, president and chief executive of Summit Media and director of Robinsons Bank.
Joining Summit Media on Kumu's seed round are several other institutional and individual investors, including FOXMONT Capital Partners; Two Culture Capital, managed by ex-Googler and The Fuzzy and the Techie author Scott Hartley; and Jove Schrottmann of Mandala Spa Boracay.
While the livestreaming and content space has been a hotbed for venture capital in larger markets like the United States or China, Kumu marks one of the first notable investments in this category in Southeast Asia. Investors were particularly drawn to Kumu on the strength of its traction as a platform. The app has posted enormous double-digit, month-over-month growth in both users and content creators, with over 100,000 users and reaching the #1 trending app in the Google Play Store ten times.
Authentic connections for users and brands
Gokongwei-Cheng believes that Kumu will be an attractive platform for brands, owing to the over-saturation of other social platforms.
"Our investment in Kumu is an important addition to our portfolio. We are committed to investing in the future of media, as we are cognizant of our audiences' rapidly changing needs," said Gokongwei-Cheng.
As a platform with many successful shows and thriving community chats, or "Kumunities", there are many ways for brands to reach their target audiences on Kumu. Some have advertised in-kind prizes on one of Kumu's in-house shows. Others have sponsored individual livestreamers. Still other companies will be launching branded digital gifts that users can gift to their favorite content creators, who can redeem them for cash via the platform's wallet feature.
Summit Media's investment in Kumu is thus a strategic one. Summit Media gains a livestream and content platform to add to its lineup of sixteen publications, which already includes household names like Entrepreneur, Cosmo, and Top Gear Philippines, while Kumu gains a client network that already includes many of the top advertisers by spend in the Philippines. Together the two partners will continue to redefine how brands reach out to and interact with digital audiences.
The advent of social television
The heart of Kumu, of course, is the content. With the growing adoption of the tipping feature that allows appreciative fans to tip their favorite content creators everything from a taho to a Malacanang palace, Filipino creatives have a greater incentive to create compelling content for the platform.
On an individual level, these tips are small, but aggregated across many fans, they start to add up to a meaningful income for content creators. The goal of Kumu's co-founders is to produce what they call financially successful creatives, much in the same way that tens of thousands of people livestream full- or part-time in China, the United States, and other markets where the medium is more mature.
One of Kumu's first financially successful creatives are Ffyona and Earl, an acoustic duo that dropped out from the University of the Philippines to pursue music full-time, primarily on Kumu. After just a few short months of building their fan base, the duo is already paying for many their expenses with tips earned from the platform. Many others are even uprooting themselves in search of the same, such as singer and host Summer, who moved from Los Angeles to Manila to be at the heart of Kumu's thriving community.
"Everyone on the Kumu team is a creative in some way, so we understand how hard it is to earn from your passion. We are therefore allocating some of our funding to supporting our livestreamers across the creative process, beginning with training and going all the way up to production," said Roland Ros, Kumu chief executive and co-founder. "Our goal is to create the world's first social television network, where content creators can readily find enthusiastic fans who want to engage with them."
In addition to user-generated content, the other key to Kumu's vision of social television is its own in-house productions. If Netflix offers original shows on-demand, Kumu features original shows via livestreaming. Kumu's current line-up is anchored by trivia show Quiz Mo Ko, which offers cash prizes as large as 100,000 pesos for winning, and Pinoys Doing Stuffs, a show that pits two Kumu users against one another in fun, often hilarious challenges.
Two recent additions are The Nosebleed Show, so named because the talk show is hosted in English, rather than the Tagalog, Taglish, or other dialects commonly used by other livestreamers, and Multiple Chos (a play on multiple choice) that asks viewers to choose the correct answer from options presented comically on screen. Both these shows, like the others in Kumu's line-up, offer cash prizes as an additional attraction to the already millennial-friendly content.
Kumu Head of Strategy and Co-Founder said that Kumu will be dramatically expanding its lineup of original programming in the wake of the new funding.
"I like to think of Kumu's original shows as a kind of market education. Since livestreaming is still relatively new in the Philippines, it is our company's responsibility to show Filipinos what is possible to achieve through this medium," said Rexy Dorado, Kumu head of strategy and co-Founder. "As we give them more and more representative shows, I have no doubt that our users will run with these examples to produce something uniquely their own, and more importantly, engaging for us all."