EDUCATION | Smart Saturdays help fund roll out of portable digital classrooms
More learners are expected to benefit from mobile technology, 21st century teaching tools and multimedia resources as employees of PLDT wireless subsidiary Smart Communications (Smart) continue to support 'Smart Saturdays'
More learners are expected to benefit from mobile technology, 21st century teaching tools and multimedia resources as employees of PLDT wireless subsidiary Smart Communications (Smart) continue to support "Smart Saturdays", a fund-raising activity for the purchase of Smart School-in-a-Bag packages.
Smart Saturdays is an employee engagement program where, for several weekends throughout a year, employees sign up for exclusive film screenings to watch blockbuster movies with their loved ones. A portion from the sale of movie ticket is used to purchase portable digital laboratories for public schools and non-formal learning centers, including those in remote areas.
Facilitated by the company's People Group, the most recent and largest Smart Saturdays leg to-date gathered close to 8,000 employees and their companions in over 10 SM cinemas nationwide. Resources raised will fund School-in-a-Bag kits, which generally contain a teacher's laptop and tablet, student tablets, a Smart pocket WiFi unit, a solar panel and charging station, a projector, DVD player, and multimedia resources all carried in a weather-proof backpack.
The donated devices are pre-installed with Learn Smart's suite of literacy apps that were developed in partnership with the Department of Education (DepEd) and academic institutions nationwide. Teachers of School-in-a-Bag beneficiary schools are also trained on the Dynamic Learning Program methodology.
In 2018, the Smart Saturdays employee program funded seven portable digital classrooms. Among the recipients were daycare and kindergarten students under the Jubilee Shelter Program (JSP), which was established by the Malolos Diocese Social Action Center, Inc. in 2010 to help communities devastated by Typhoon Ondoy. "After everything that the residents of this community have been through during Ondoy, these donations and programs help give them hope," the JSP teachers jointly expressed.
Another School-in-a-Bag donation that was funded through the Smart Saturdays program was that of Monicayo Elementary School, which serves the Aeta communities of Mabalacat, Pampanga. Principal and Aeta rights advocate Maylon D. Manaloto shared that though it is small and far-flung, the school boasts of some of the smartest students from area. "The benefits of School-in-a-Bag will be of big help to Aeta learners, who should not get left behind when it comes to the latest learning resources," he said.
Other beneficiaries who received School-in-a-Bag kits funded through Smart Saturdays were learners and teachers from Balanti Elementary School in Tarlac City; Cebu City Alternative Learning Systems; Masibay Integrated School in Nunungan, Lanao Del Norte; Sampaloc Elementary School in Tanay, Rizal; and Trangka Elementary School in Maasin, Iloilo.
Since the program's launch in 2016, over a hundred School-in-a-Bag units have been deployed through partnerships between Smart and both individual and organizational donors. These have benefitted over thirty thousand students and more than a thousand teachers in learning communities from all over the country.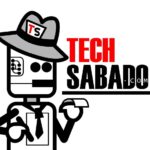 by TechSabado.com editors