EDUCATION | Eastern Visayan schools receive School-in-a-Bag portable digital classrooms
Smart's flagship education program facilitates 50 multigrade Eastern Visayan schools, its .biggest donation to-date.
MANILA, PHILIPPINES – As a multigrade teacher, Bernadette V. Alcaroci of San Fernando Elementary School in Villareal, Samar in Eastern Visayas admitted that it gets challenging to manage two or more grade levels of children in one classroom.
 
Among the activities that she does to sustain her students' interest in a big class is to have them answer quiz items using her personal mobile phone – one by one, in a class of 30. "The kids line up leading to the teacher's table and take turns answering activities, such as math problems, in educational apps that I've installed in my phone," she shared.
 
"Even though it sparks their interest, I've always hoped for a way to go about these exercises more efficiently, especially since a multigrade classroom setup underscores the lack of resources," the educator admitted.
 
Enhancing learning through technology
 
Soon though, Teacher Bernadette's students no longer have to share a single cellphone to access educational material.
 
In line with its commitment to enhance learning through technology, PLDT wireless unit Smart Communications (Smart) facilitated the biggest turnover for its School-in-a-Bag program through a joint donation with UNICEF Philippines and the Southeast Asian Ministers of Education Organization Regional Centre for Educational Innovation and Technology (SEAMEO INNOTECH). 
 
Fifty multigrade schools from Northern Samar and Samar each recently received Smart's digital learning package, which is designed to provide access to technology to help deliver 21st century education to underserved schools nationwide. Each weather-proof backpack contains a teacher's laptop and tablet, a Smart pocket WiFi unit, a projector and screen, a DVD player, and student tablets that are pre-installed with literacy apps developed by Smart together with its community partners. All beneficiaries receive teacher training and program evaluation, while off-grid schools with no electricity are given a solar panel, battery, and TV on top of the standard contents.
 
The flagship Learn Smart program's partnership with UNICEF and SEAMEO INNOTECH supports an initiative of the Department of Education (DepEd) dubbed as Strengthening Delivery of Multigrade Program in Region 8. The six-year project is intended to improve access to quality learning for disadvantaged children in poor, remote and contextually challenged school-communities in the country.
 
As part of capacity building interventions, DepEd identified relevant, up-to-date, contextualized and interactive technological learning resources as one of their key priorities to improve student learning in multigrade classes – specifically in Eastern Visayas, which is said to have the most number of multigrade schools in the Philippines. 

 
Improving literacy through mother tongue tools
 
Aside from pooling resources with UNICEF Philippines and SEAMEO INNOTECH to fund the 50-unit donation, Smart serves as the project's technology partner through the development of new mother tongue-based apps. The Kaaram (Waray) and the Katao (Inabaknon) mobile applications contain alphabet and number guides for young Waray waray and Akbanon learners in Samar and Northern Samar provinces, as well as anyone who wants to learn their language and culture. Interactive games are also included to help develop a learner's essential memory and thinking skills, while stories and music will be included in future updates.
 
Kaaram and Katao are among the newest apps in the roster of Smart's award-winning mother tongue mobile applications that can be downloaded for free via Google Play. The others are Bahay Kubo (Tagalog), Kaalam (Cebuano), Ta'allam and Tahderiyyah (Arabic), Matigsalug (for the Matigsalug tribe of Davao and Bukidnon), and Singsing (Kapampangan).
 
Matching resources for multigrade schools
 
"After a nationwide program review, one of the findings is that multigrade schools lack appropriate learning resources – because most of the teaching materials that they receive are designed for the regular, monograde classrooms," said Philip Purnell, SEAMEO Innotech manager of Educational Research and Innovation Office, emphasizing the need to provide schools in Eastern Visayas with the tools that would be a good fit for their multigrade setup. .
 
"Having a set of tools in the School-in-a-Bag allows teachers to contextualize the materials to make it appropriate for their multigrade classes," Purnell said.
 
UNICEF expressed their pride in being part of the collaboration with DepEd, SEAMEO INNOTECH, and Smart.
"UNICEF was exploring different options for using technology in the most remote schools in the country when we discovered School-in-a-Bag," said Isy Faingold, UNICEF chief of Education. "We learned about how it has been used in other areas throughout the Philippines and thought it was a good opportunity to join forces with Smart to use these tools in the multigrade program that we are implementing."
 
"With the literacy apps, students can learn in the local language that they are accustomed to – but using the newest technologies that are being adapted to their needs," said Faingold, who was specifically impressed with the apps in local language and also highlighted the need for relevant, contextualized, meaningful teaching and learning experiences.
 
Bringing real value to beneficiaries
 
For the #LearnSmart education program, shared value is key. "Smart builds strong partnerships with different stakeholders – such as DepEd, UNICEF, and SEAMEO INNOTECH – to develop innovative and sustainable programs that bring real value both to the company and the beneficiary communities," said Stephanie Orlino, Senior Manager and Head of Smart's Education Programs.
 
With over 110 kits donated prior to the Region VIII mass donation, the School-in-a-Bag program has benefitted over 30,000 learners and over 1,000 teachers in communities nationwide since its launch in 2016.
 
To learn more about the Smart School-in-a-Bag and Smart's other CSR initiatives, visit
or send an email to learnsmart@smart.com.ph.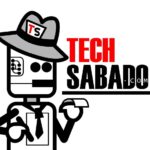 by TechSabado.com editors