ENTERTAINMENT | Philips, Twentieth Century Fox premiere X-Men: Dark Phoenix in Manila
Philips, a global leader in innovative displays, partners with Twentieth Century Fox to promote the release of X-Men: Dark Phoenix in the Philippines. Lucky members of the media were the first people in the whole Southeast Asian region to watch this much-anticipated movie. As the official monitor display of the film, Philips held an exclusive premiere of the movie, the latest movie in a beloved movie franchise.
Philips has always been for the enjoyment of its consumers. It dedicates its business in delivering the best displays for casuals and professionals alike. With Twentieth Century Fox, Philips continues to bring technology and people together, this time through entertainment and film-viewing. This exciting new film, X-Men: Dark Phoenix, is perfect not only for the big screen, but in Philips displays as well. The film's special effects are fully realized in Philips' high-definition monitors.
Jack Salamia, Philips marketing manager for the Philippines, appeared before the premiere began and talked about the growing partnership between Philips and Twentieth Century Fox. He then unveiled the showcased display units, the E9 curved monitor series, the 32" version of which being raffled off to those attending the premiere.

About X-Men: Dark Phoenix

X-Men: Dark Phoenix follows the story of the X-Men, a group of mutants with superpowers, specifically one of their members, the telepathic Jean Grey. During a mission in outer space, Jean absorbs a mysterious cosmic force that amplifies her mutant powers. Her newfound strength leads her to lose control and become an entity known as the Dark Phoenix. Her growing power posed a threat not only to the X-Men, but also to the world. Now the X-Men has to stop their friend and former teammate from
unleashing chaos – but with it comes a heavy price.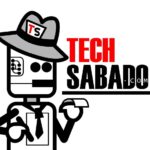 by TechSabado.com editors