AUTOMOTIVE | Toyota Vios maintains position as PHs' best-selling vehicle
May 2019 sales of the subcompact sedan is its highest in months.
MANILA, PHILIPPINES — Toyota Motor Philippines (TMP)' locally-assembled flagship passenger car, the Toyota Vios, remains to be the country's top-selling vehicle, based on the May 2019 Automotive Industry Performance Report of the Chamber of Automotive Manufacturers of the Philippines, Inc. (CAMPI).
As of end of May 2019, TMP has already sold 12,295 units of the Vios, outselling all available car models in the country. The Vios is the only vehicle from any Passenger Car (PC) or Commercial Vehicle (CV) category to have sold more than 10,000 units so far, with the Toyota Hilux as the second best seller at 8,723 units. Other models such as the Fortuner, Innova, Wigo, and Hiace likewise contributed to Toyota's strong performance with YTD sales of 58,886 units.
"We think that the passenger car segment is starting to gain momentum, and we're hoping that it would achieve higher growth levels in the coming months," said Cristina Arevalo, first vice president for Brand & Product Planning of TMP. "At the forefront of this passenger car segment recovery is the Toyota Vios. Of the total 50,097 passenger cars sold as of May 2019, the Toyota Vios accounts for a quarter of total passenger car sales."
Toyota Vios' May 2019 sales numbers is also its highest in months, close to breaching the 3,000 mark which was the average monthly sales level prior to TRAIN law implementation in 2018.
"The Toyota Vios remains to be a preferred vehicle among Filipinos because of its great value and easy ownership and maintenance—backed by our commitment to quality, durability and reliability. Flexible and affordable financing schemes have been made available to customers—where car buyers can choose from low down payment or light monthly payments, plus other attractive deals that make owning a Vios easier on the pocket. Special offers to OFWs are also available," said Arevalo.
TMP continues to promote the Toyota Vios through various packages anchored on its goal to give car owners "fulfillment and peace of mind" when it comes to making the most of their investment.
This month of June, TMP offered a 5 year warranty period for the newly purchased Vios G and E variants, extending the standard warranty period by 2 more years. New buyers of these variants will also continue to enjoy free preventive maintenance package up to 20,000 kms.
Details of these offers can be found on the official TMP website at www.toyota.com.ph or can be further explained by Toyota's marketing professionals in its 70 dealerships across the country.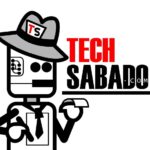 by TechSabado.com editors